What do you get when you combine Litmus, two marketing experts, and top tips on how to get the most from your technology investments? Our Litmus Live Day in July, of course! Our speakers are putting the finishing touches on their presentations as I write this, but here's a little preview of what to expect (aka what you should be getting excited about and counting down the days for!).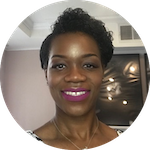 5 ways to systematically fix your tech stack
In our first session, we welcome Moni Oloyede. Moni is the Senior Marketing Operations Manager at Fidelis Cybersecurity, based just outside the beltway of Washington, D.C. Moni was recognized as a Marketo champion earlier this year, and has the eyes of nearly 23,000 people on Twitter as she features content covering the latest advancements in digital marketing.
More often than not, when marketers are faced with a hurdle in bringing a campaign to life, we look to leverage one of the thousands of platforms in the market as opposed to digging into leveraging an investment we've already made. As Moni noted in a presentation to the MarTech Alliance this past May, research has shown that, on average, marketers have 91 tools in their tech stack, but only use about 20% of those. How, then, can we help to get more out of the platforms we already have without spending extra budget on something we probably won't use?
Moni's session will equip attendees with an efficient set of ways to take a step back and really analyze just how effective their marketing tech stack is. From there, she'll cover how to:
Build a tech stack that helps you meet (or exceed) your campaign goals
Scale technologies at the speed of your business
Find and support a team of marketing operations experts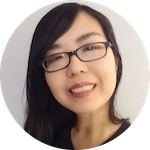 Simple steps to add Dark Mode to your emails
Once you get the right technologies in place to support your email program, you naturally want to make sure the templates and campaigns you launch resonate with your subscribers. The email industry has been buzzing about Dark Mode for months, but it's a tactic that could use a bit of a spotlight.
Enter our own Principal Email Engineer, Alice Li. Alice's session in the second hour of Litmus Live Day will provide you with everything you need to uncover the mystery that is Dark Mode and help get you started with adding this important feature to your emails. She'll show you:
Exactly what Dark Mode is in email clients
Coding and testing Dark Mode setups in your messages
How to work with your team to create and support Dark Mode assets
Wait! We almost forgot…
Plus, we're featuring a special guest on the virtual stage at 11:55am ET! Matt Gore, CTO and Chief Privacy Officer at Litmus, will walk attendees through an exclusive sneak peek at the latest innovation coming soon to Litmus. We're all really excited about what marketers will be able to do with this feature—it cuts development and collaboration time up to 75%. You won't want to miss this!
It's not too late to register
You'll want to make sure to save your seat for all 3 sessions, starting at 11am ET on Tuesday, July 21st. Like always, we'll be watching and participating on social with #LitmusLiveDay to see which content is providing you with some inspiration and insight!
It bears mentioning again…as you register for Litmus Live Day, remember that you'll only need to do so once. Your spot is saved for each Litmus Live Day session AND for our five-day Litmus Live Week in September. Talk about making it easy, right?!