We've been fielding a lot of questions about the agendas for Litmus Live 2019. As you can imagine, it's a lot of work to go through dozens and dozens of submissions from an incredibly smart group of email marketers. While it's been a long time coming, we're thrilled to release the (mostly complete) agendas for all three Litmus Live conferences this year!
What to expect at Litmus Live 2019
We've written before about some of the topics we're looking forward to seeing on stage, as well as the trends that are weaving their way between multiple years. Now, you can see how those topics and trends have actually shaped the agendas for Litmus Live 2019.
On top of educational sessions, attendees will have the opportunity to take part in Live Optimization, our fun and fast-paced feedback session, where we crowdsource strategy, copywriting, and design feedback directly from experts and the Litmus Live audience. You'll also get to pick the brains of speakers and other industry experts during our Ask An Expert session. Finally, by attending Litmus Live, you'll get access to the recorded sessions and slides from all three events.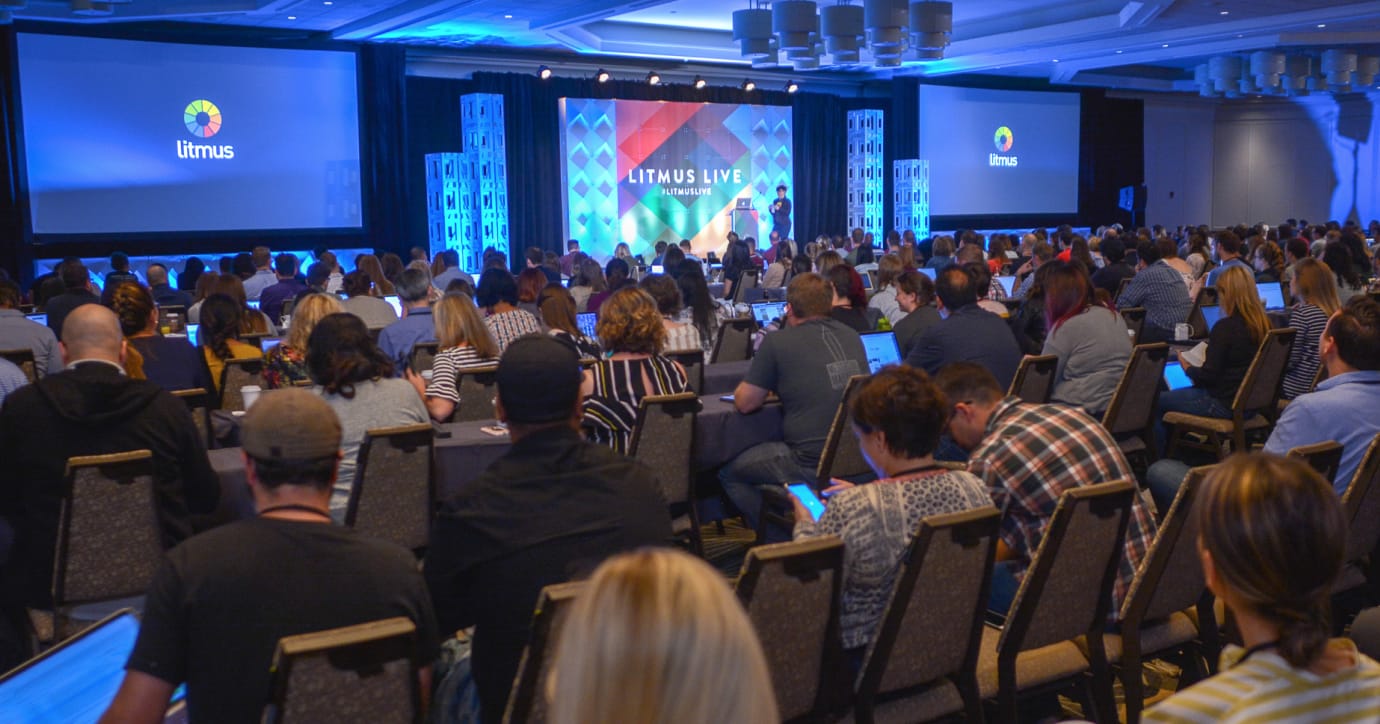 London
Litmus Live London is a single-day event, packed with amazing speakers. You'll hear from industry experts about how to foster innovation in email design, put your email analytics to work, make email fun again, and even how playing Dungeons & Dragons can build better email teams.
Litmus Live London is on August 20th at etc.venues, 155 Bishopsgate.
Boston
Our biggest event of the year, Litmus Live Boston features a full day of workshops and two full days of sessions from the brightest minds in email. This year, we're excited to welcome experts from companies like Salesforce, Oracle, and more to discuss everything from atomic email development and using Google's AMP4Email to empathy in email marketing and practical data manipulation and personalization.
Litmus Live Boston runs October 9-11th at the Westin Copley Place.
San Francisco
For our east coast crew, Litmus Live San Francisco features a half day of workshops, half day of general sessions, and full day of amazing breakout sessions. We have Litmus Live alumni as well as new faces talking about emotional intelligence in email marketing, the evolution of the inbox, hyper-personalized images, data visualization, and more.
Litmus Live San Francisco is November 14-15th at the Park Central Hotel.
Level Up at Litmus Live Workshops
Don't forget to get your tickets to exclusive Litmus Live workshops in Boston and San Francisco. Each 4-hour workshop is packed with discussions, resources, and interactive exercises designed to improve your email marketing campaigns.
Check out our recent blog post on this year's Litmus Live workshops for the full details.
Get Your Tickets to Litmus Live
Join us and your fellow email geeks at the premier event for email marketing professionals. Find out more at the conference website, or email the Litmus team with any questions. We can't wait to see you in London, Boston, and San Francisco for our best year yet!