What's trending in the world of email in 2022 so far? Read on to dive into trends in email marketing that we've seen (and what we think is here to stay).
Trends in email marketing
Email remains a dominant channel for marketers, consumers, and the overall success of a business. 41% of respondents in our 2021 State of Email report said email is "very critical" to their companies' overall success. More than 90% said email is at least "somewhat critical"—a sentiment that's 30% higher than 2019.
With email's critical role in the overarching success of business, it's helpful for email marketers to stay up to speed with industry developments and changes. Here are some of the trends in email we're seeing in today's landscape:
Privacy-proofing
Though privacy has always been high-priority for marketers, the introduction of Apple's Mail Privacy Protection (MPP) and the looming death of Google's third-party cookies has put privacy in focus—now more than ever before.
With privacy measures increasing, email marketers are thinking about the health of their email program in the long run. That's where privacy-proofing comes in: It's setting up your email program for longevity, with privacy top of mind. Some ways to privacy-proof include increasing collection of zero-party data and getting your first-party data in order.
Rethinking analytics
Long-used email marketing metrics have shifted in meaning due to Apple's MPP—specifically the open rate. Email marketers are now reconsidering which analytics are a true measure of engagement and campaign performance—and many have changed how they're measuring program success.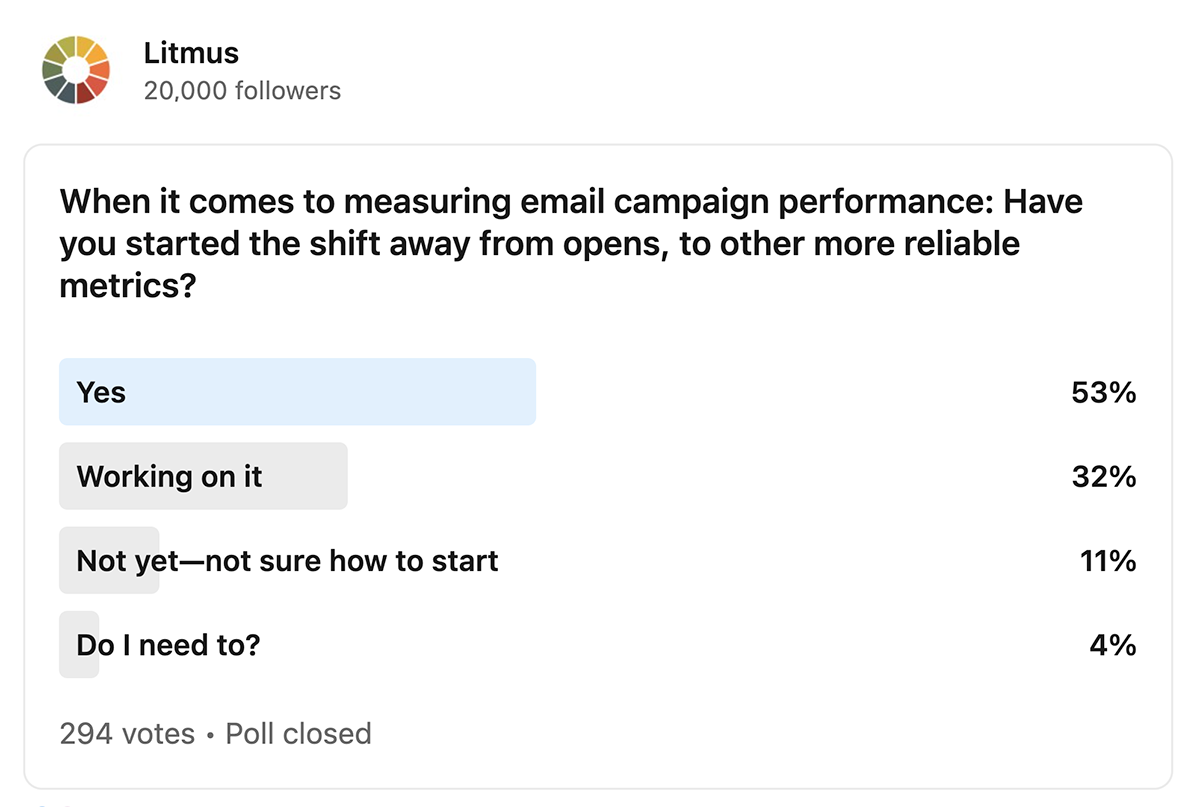 AI for personalization
Personalized emails deliver six times higher transaction rates than emails without personalization. With subscribers expecting personalization beyond their first name, marketers are turning to solutions that ease personalization demands, like artificial intelligence (AI). 
60% of marketers have a defined AI strategy—up from 57% in 2020.
Omnichannel marketing campaigns
Email's potential is fully realized when combined with other channels (like paid search/ads, websites, search marketing, social media, and SMS)—aka, omnichannel marketing.
56% of consumers are more likely to shop with retailers that offer a shared shopping cart across channels, proving the power of a seamless experience. Omnichannel marketing is not just smart marketing—it's what people want. 
Newsletters
Newsletters are the most effective types of emails marketers send, according to our 2021 State of Email report; 81% of survey respondents send newsletters in their email program.
Brands and content creators are constantly looking to build strong, direct relationships with their audiences—and email newsletters can do that. They are key to drip campaigns, and 31% of B2B marketers say they're the best way to nurture leads.
Interactivity and AMP for email
Accelerated Mobile Pages (AMP) is not a new concept, but adoption has grown since Google announced AMP-powered emails in 2018 and has continued to improve functionality.
Email clients (like Gmail, AOL Mail and Yahoo Mail) and ESPs (like SparkPost and AWeber) have been added to the AMP roster. Plus, the demand for AMP is there. 60% of email recipients said they are likely to engage with an interactive email, and over 50% of email recipients said they want to interact with content inside their email.
Stay relevant with your subscribers
Keeping your fingers on the pulse of industry trends helps you maintain relevance with your subscribers, and creates a memorable subscriber experience.
Want to see what's trending in email design? See them here.
Trends in Email: Design and Marketing

Download our latest guide to get a snapshot of the latest trends in design and marketing to help keep your email program fresh—and subscribers engaged.