A little over a year after Verizon acquired AOL for $4.4 billion, the mobile communications giant has acquired Yahoo for $4.83 billion, driving further consolidation in the webmail space and setting themselves up to push harder into mobile email.
Verizon-Yahoo Deal's Affect on Webmail Environment
Yahoo Mail has been battling it out with Outlook.com for the No. 2 spot on the list of top webmail clients. The combination of Yahoo Mail's 225 million active monthly users with the users of AOL Mail should help it scale up to better fight for market share.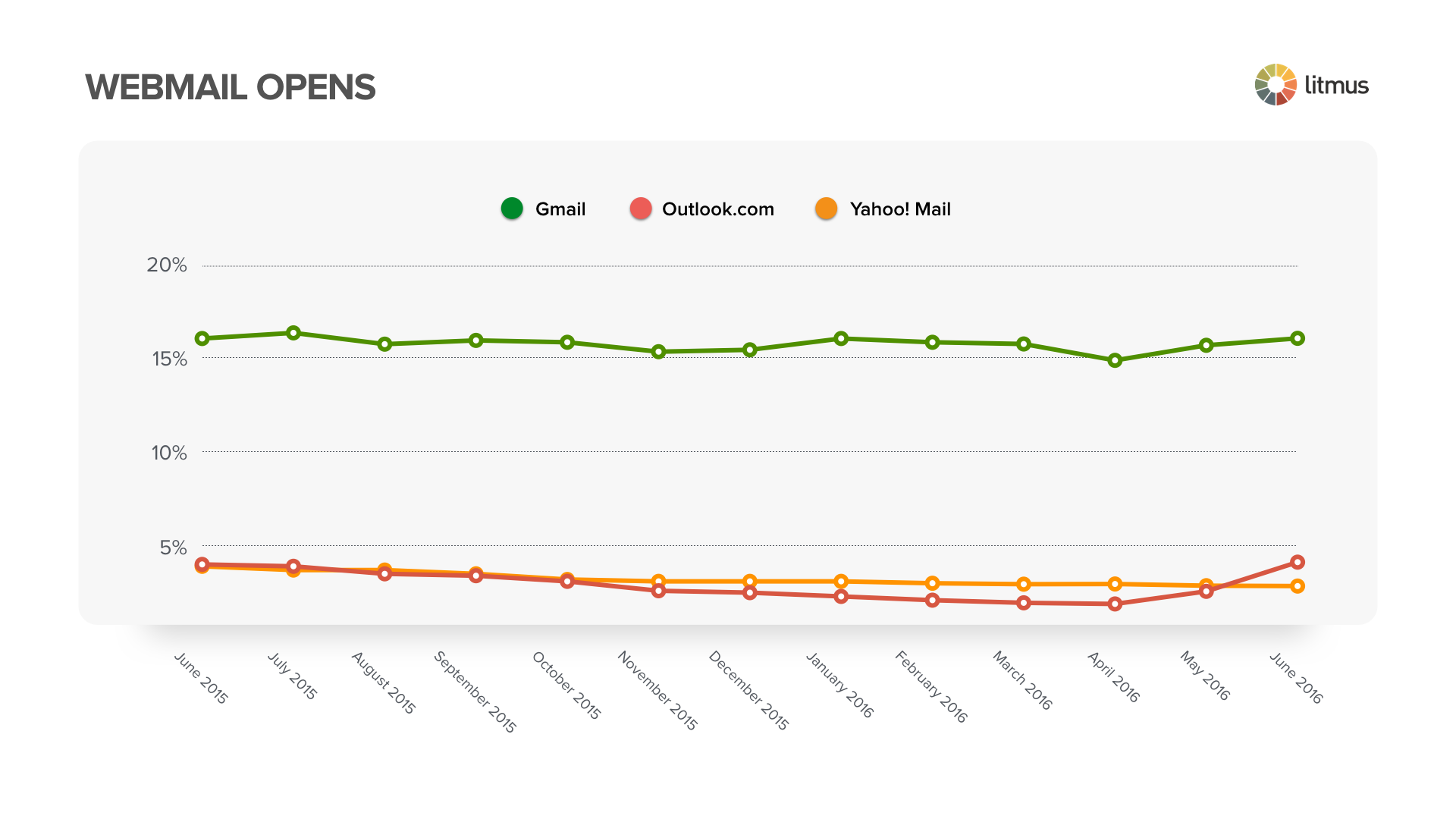 Together, Yahoo Mail and AOL Mail accounted for 12.11% of webmail opens, according to Litmus' June 2016 email client market share data. After Microsoft discontinued Windows Live and consolidated their webmail operations, Outlook.com accounted for 15.28% of webmail opens last month.
Verizon is currently in the final months of transitioning users of its Verizon- and FiOS-branded email clients to AOL Mail, which it touts as being superior than its previous offerings. Now there are more transitions on the horizon.
Verizon will surely start by consolidating some backend email operations, rationalizing their AOL Mail and Yahoo Mail server capacity and standardizing their spam filtering platforms. Then they will likely follow in Microsoft's footsteps and standardize on a single email rendering engine. For our part, we hope that Verizon standardizes on the AOL Mail rendering engine, which we think is one of the best around. Either way, email designers and developers will applaud having one less email client to contend with.
After standardizing all the behind-the-scenes infrastructure, Verizon will then have to address whether to continue operating two major email and web brands. It will be interesting to see how long both coexist before one replaces the other or an entirely new brand replaces them both.
It will also be interesting to see if Verizon can create an email offering that appeals to businesses. Google has made huge inroads in that market with Gmail and Microsoft is rapidly moving to compete better there. Neither AOL or Yahoo have ever focused on business webmail usage. This is the market where Verizon is mostly likely to launch a new webmail brand.
Verizon-Yahoo Deal's Affect on Mobile Email Environment
To really compete in the email space with the leaders, Apple and Google, Verizon will have to create a much more powerful mobile email client, a stronger ecosystem around that client, and leverage its mobile phone distribution channel to promote it. Currently, Apple- and Google-owned email clients occupy five of the top six spots in the email client leaderboard.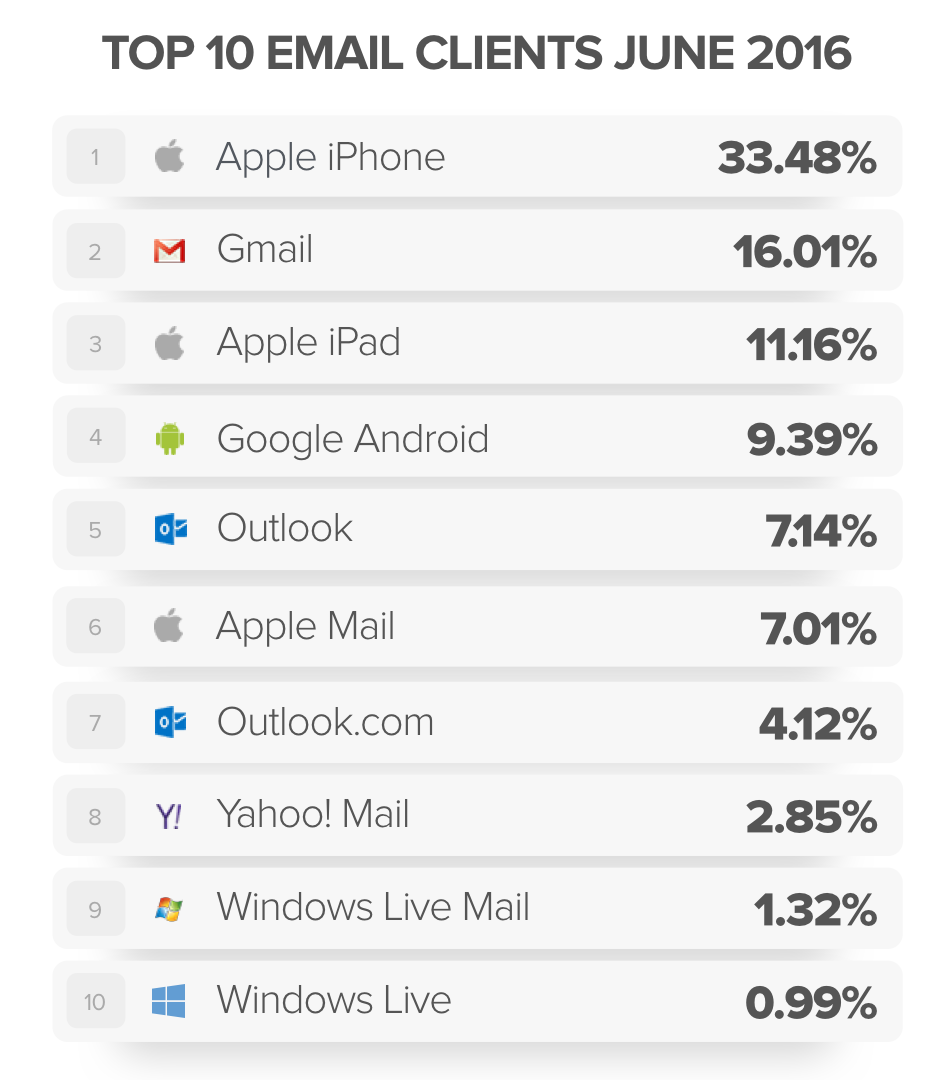 With Apple's iOS 10 allowing users for the first time to delete default Apple apps, including Mail, Verizon (as well as Google and Microsoft) has an opportunity to potentially pick up significant mobile email app market share.
Because of this, AOL's Alto Mail app may play a bigger role. If Verizon pre-installs Alto Mail on all the smartphones it sells and helps users to set it up in their stores, then mobile email app market share could look significantly different in two years.
Given Verizon's mobile smarts and the scale it is building up in the email space, it is in a good position to potentially disrupt Apple and Google, the current leaders.
Keep Track of The Verizon-Yahoo Impact

With the Verizon-Yahoo deal sure to shake up the status quo, it's more critical than ever to know which email clients and devices your subscribers are using to read your emails. Litmus Email Analytics can help you track your opens as this deal unfolds.