Lenovo relies on Litmus to increase productivity and create quality email campaigns faster.
Litmus Delivers Results
1-2
fewer days troubleshooting each email
60%
fewer resources needed to test emails
Sending three to four campaigns per day—with each one segmented into five audiences in two countries—Email Designer & Developer Ashley Morse is in charge of a truly complex and high-volume email program at Lenovo. Working with Litmus helped her and her team decrease production times, while making sure their emails look great for every subscriber.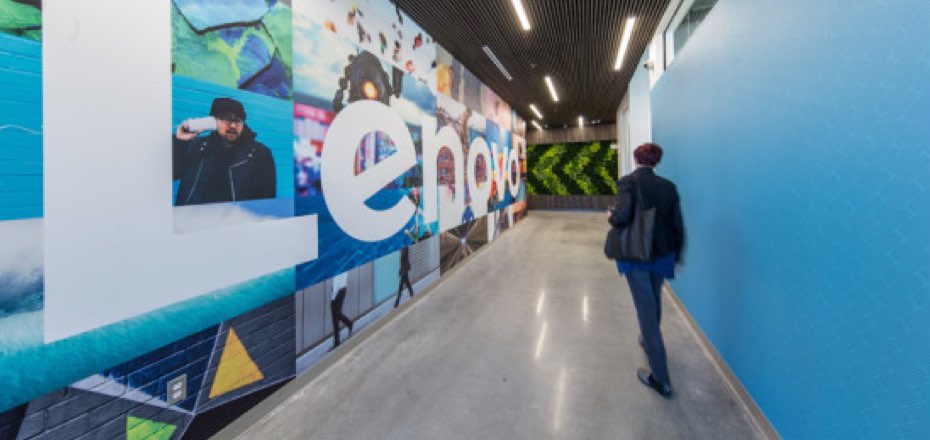 The Challenge
The Lenovo team needs to get a lot of emails out the door each day. But it's not just the quantity that's a challenge. The team also aims for high subscriber experience standards, and wants to ensure that their emails look great and work well on all clients and devices.
For some time, Lenovo relied on manual testing. While building an email, Ashley would send dozens of test emails to herself and four of her coworkers to verify how it displayed in popular email clients and to ensure it was working properly. Routinely, an issue in one email client added hours of fixes and new proofs.
This testing process would often take up to three days per email build. And with Lenovo sending several emails a day, this drawn out testing process added up to huge amounts of time every month.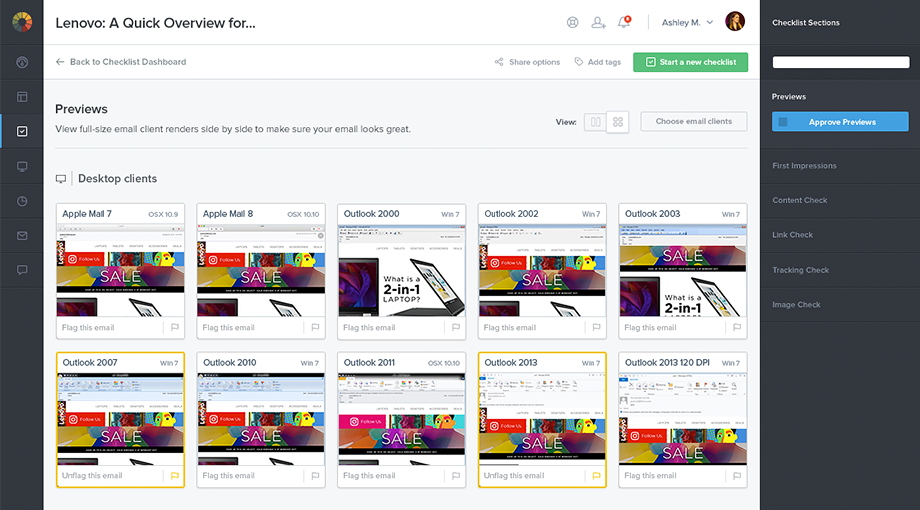 There is nothing more frustrating than working on something and then keep redoing it because there are issues. Litmus helps me save time—and my sanity.
How Litmus Solved the Challenge
After searching for email testing solutions, Lenovo chose Litmus to automate their manual testing processes.
Rather than sending countless tests while building an email, Lenovo utilizes Litmus the automated pre-send checks in Litmus Test to instantly verify that their designs display as they intended across every email client. Plus, they can validate that their links, images, and tracking are all working properly.
Litmus gives Lenovo's team the peace of mind that they are providing their subscribers with the best possible email experience—regardless of which email client they use.
The Results
Utilizing Litmus, Lenovo now saves days of troubleshooting and production time for every email build. The process that previously took two to three days per email build can now be handled in a single day. Lenovo's email team can now spot and fix issues when building their messages, helping keep time-consuming last-minute design changes to a minimum.
Prior to Litmus, Lenovo's review process was very arduous and required five people to manually inspect every email on a variety of email clients. Today, that process is streamlined and only requires two people to review the email in Litmus for final signoff, making it faster and far less complex. With that, Lenovo's email team spends less resources on laborious testing tasks, and has more time to focus on building their next great email campaign.
Litmus Test is a critical enabler of Lenovo's simpler and remarkably short production cycles and emphasis on quality, error-free subscriber experiences.