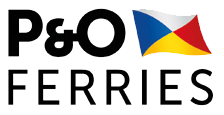 Using kinetic code and live, automated email content, P&O Ferries sees a 43% increase in total clicks and 50% increase in click-through rates.
P&O Ferries is one of the UK's largest ferry operators with their vast fleet of ships serving a network of routes between the UK to France, Ireland, the Netherlands and Belgium. Each year P&O Ferries operate 27,000 sailings carrying over 8.4 million passengers!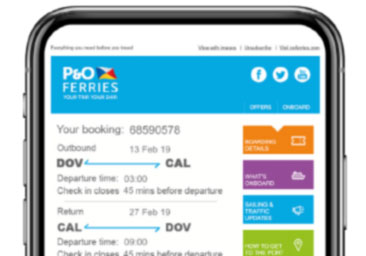 The Challenge
With no dedicated pre-departure email, P&O identified the need for a specific pre-sail email to reduce travel anxiety, provide personalized trip information and encourage the purchase of trip extras. P&O wanted to create an innovative, postcard type email but, with a lot of content to show, they needed something extra. Using kinetic code and live, automated email content they have created a visually stunning, interactive email that requires minimal upkeep from their small team.

"We decided to create a specific pre-departure email to be sent 24 hours before passengers travel with us. We didn't want to create a typical pre-travel email, we wanted to deliver a fun, stand out experience that delivered the content our passengers need before they set sail."
How Litmus Personalize, powered by Kickdynamic, Solved the Challenge
P&O wanted a short, 'postcard' style email rather than a long email that required a lot of scrolling. The kinetic coding elevates the personalized content with a 'slide' like mechanism to view the content in the inbox. The eye-catching movement showcases important content in the prime real estate of the email.
Using kinetic code and live, automated email content, P&O have successfully created a visually stunning, highly personalized email.
Email content is populated at open-time, combining CRM data and advanced dynamic content based on hundreds of variants including ship specifics, RFM metrics, booking information and traveler type. The email also includes live sailing and traffic updates around the port and the live exchange rate for passengers to reserve currency to collect onboard.
In addition to the intricacies of the content, the email needed to render seamlessly on mobile, tablet and desktop devices. Using device recognition at open-time, the email displays different image versions optimized based on the device the email is being viewed on.
From one HTML, thousands of personalized variations of the email can be automatically generated —always containing the latest content! Leveraging live content and dynamic automation using CRM data, the email requires minimal upkeep from the team.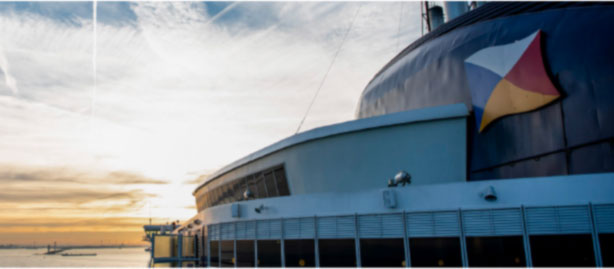 The Results
A high level of engagement from travelers has been seen across all five of the content pods in the email. There is a trend in travelers returning to view the email multiple times as they check back to explore other content slides, interacting with the slide most relevant to them at each open. Across the board results have been hugely positive with increases in total opens, total clicks and click-through rates.

"We have created a truly exceptional pre-travel email! Kick-netic email has made my dream email a reality. Combining Kickdynamic and kinetic coding has allowed P&O Ferries to push the boundaries and create automated, individualized content that is on the cutting edge of email. The email is visually stunning and the results speak for themselves. The feedback both from customers and internally has been fantastic."