PrettyLittleThing drives 16% increase in conversion by mirroring site offers in email.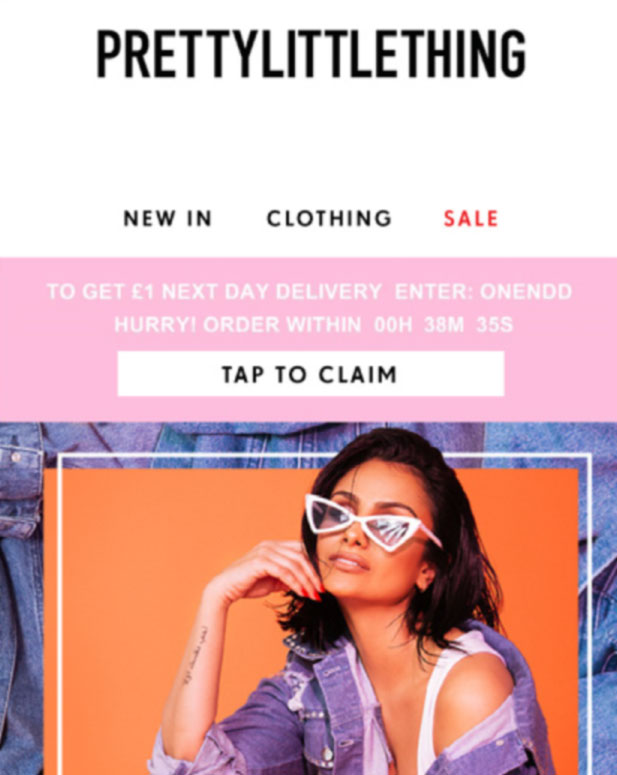 The Challenge
PrettyLittleThing approached Kickdynamic to help them overcome a business objective that previously was not achievable: showing the deals on site live in an email.
How Litmus Personalize, powered by Kickdynamic, Solved the Challenge
Using the rule builder and content automation, PrettyLittleThing are able to mirror the offers that are onsite in email, with codes and timers updating live and automatically at every open.

"We have new products arriving all the time and our new arrivals emails are key to our CRM strategy. We needed a smart way to manage new in and move from a one-size-fits-all email. We're a small team so we needed automation to help us achieve our personalization goal, we simply couldn't build a version of the email for every product category. We're now listening to what our customers would like from us and using Kickdynamic to show them what they want."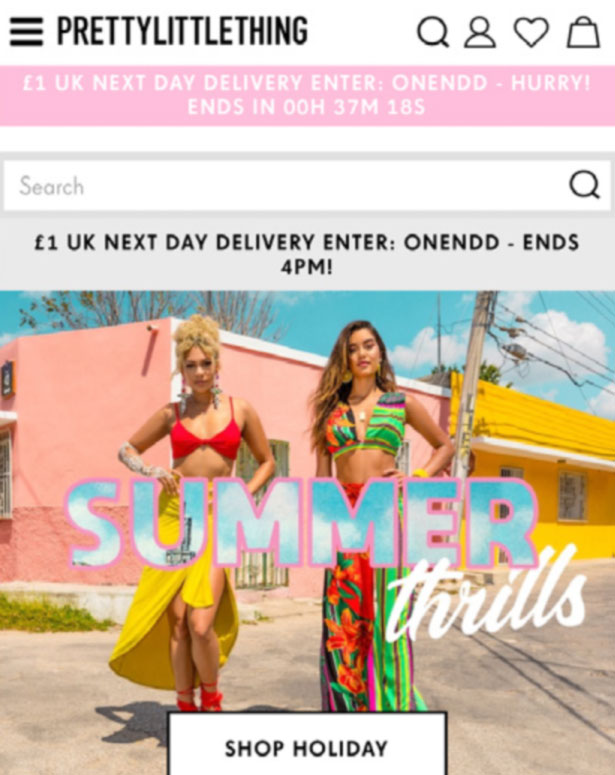 The Results
To measure the value of personalized content in email, PrettyLittleThing ran split tests with personalized and non personalized images. The emails that featured a personalized image saw a 16% increase in conversion and an 8% increase in AOV!