PrettyLittleThing uses Litmus to drive 17% increase in revenue
Through Litmus, Pretty LittleThing was able to use of social signals in the inbox and drive a major increase in revenue from email.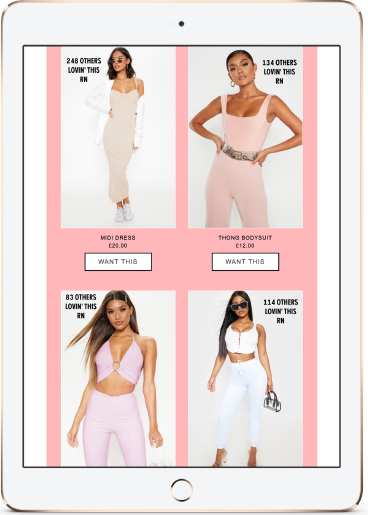 It's quite common to see the number of views a product has had on fashion sites, or the number of likes and comments a post has had on Instagram but it's not often seen in email. PrettyLittleThing turned to Kickdynamic's live social signals for a super effective way to increase the power of their product content and positively affect engagement. Over each product they displayed the live number of click throughs, or more precisely how many people were loving each product at any time in the email.

"We loved this fun email. Our customers are very active on social media, so was a great way to bring a social feel to our email. Adding social signals meant customers were much more engaged and responsive. It was a quick win for the team."