PrettyLittleThing generated a 68% increase in clicks using weather-targeted emails
Fast fashion retailer PrettyLittleThing uses weather detection at email open through Litmus Personalize to display relevant content to each and every customer.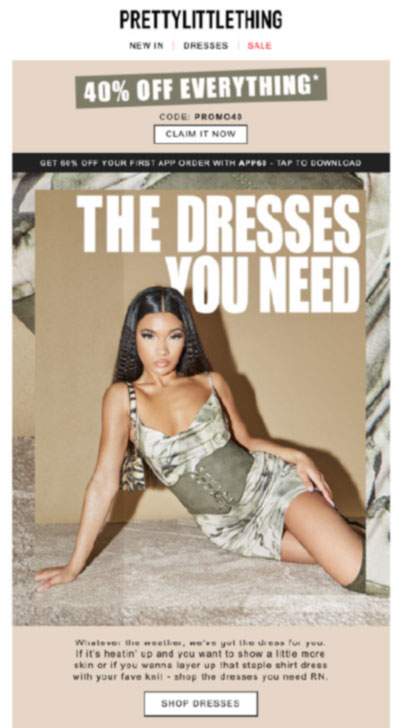 The Challenge
Sending relevant product-based content in a country as big as the US can be challenging. The weather can differ vastly depending on where you are.

"We wanted an easy solution to make email content relevant to every customer based on the weather where they open. In hotter climates we show popular summer categories and when it's cooler we show popular winter categories. The hero image displayed is based on the temperature too. By showing weather specific content, we recorded a huge increase in clicks."
How Litmus Personalize, powered by Kickdynamic, Solved the Challenge
To navigate this, PrettyLittleThing set weather rules to determine the best content to display to each recipient based on their exact weather at email open. From one HTML they can generate multiple weather specific versions. On open, the temperature is detected and the correct email version is displayed.
Weather relevancy works particularly well in the US. Instead of time-consuming state segmentation, PLT are using weather detection to save significant time and be more efficient.
The Results
69% Uplift in Total Clicks Using Weather Targeted Email