Back to templates
Free Transactional Email Template
Communicate timely, personalized information with our Transactional Email Template.
How to use this template
To access the template, click "Get this template" and sign in or register for a Litmus Community account.
The template will open in Litmus Builder.
Customize the template in our code editor or copy and paste it into your ESP.
Update the logos, brand colors, fonts, and content to make it your own!
Start sending transactional emails today
Our Transactional Email Template streamlines the process of creating transactional emails, making it more efficient and ensuring a consistent, professional appearance for your communication with customers. Whether you're sending order confirmation emails, shipping updates, or other essential transactional messages, this template simplifies the task.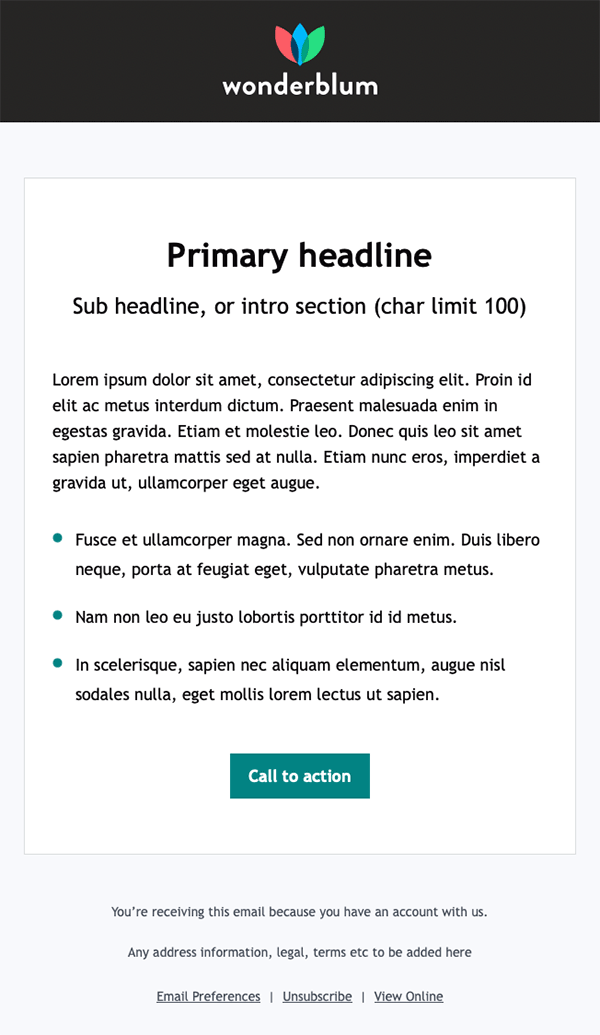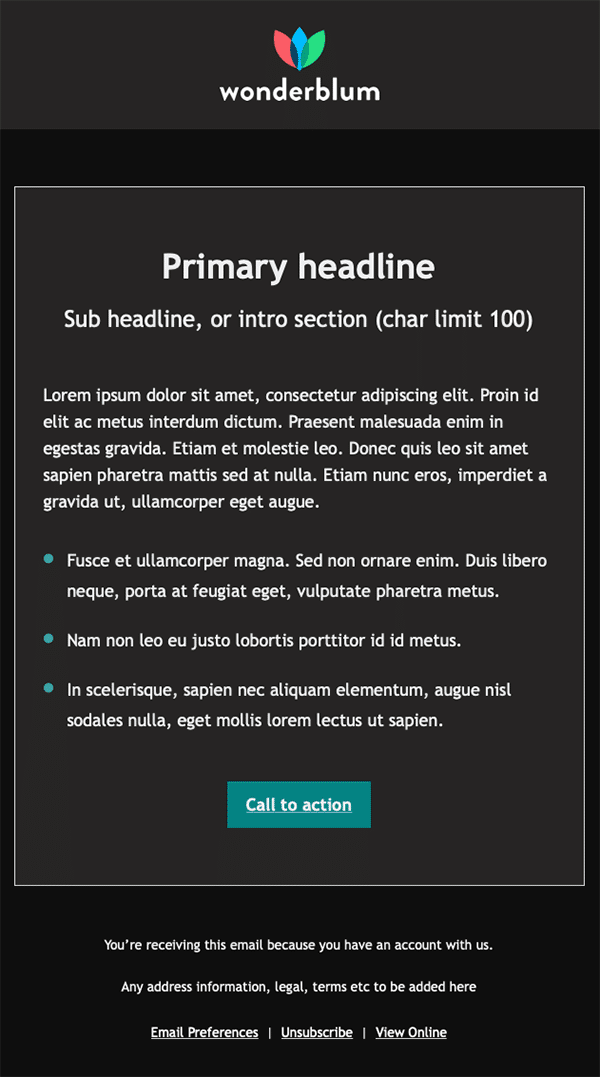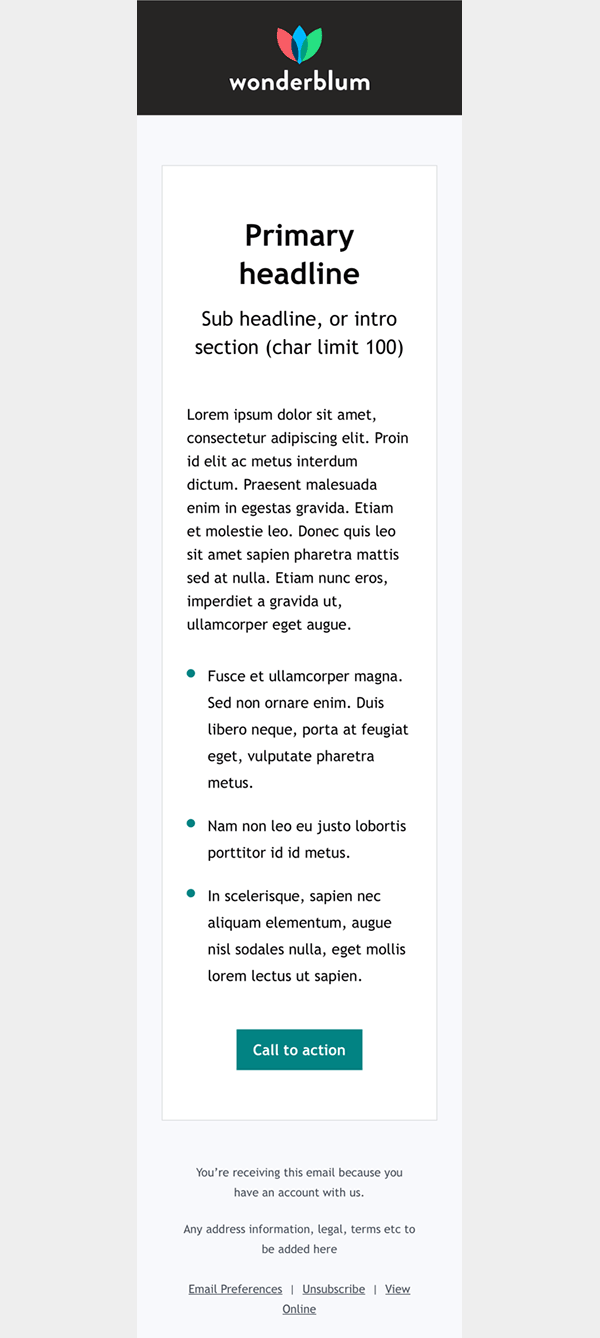 Litmus Previews