View quick-start videos
Get started with short, 3-minute videos on key parts of Litmus.
How to create & share a Proof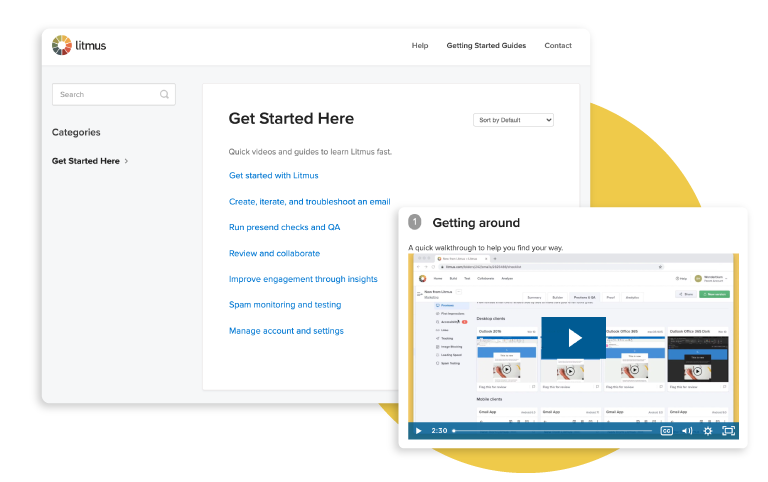 Read how-to guides
Check out our comprehensive guides on each part of the Litmus platform.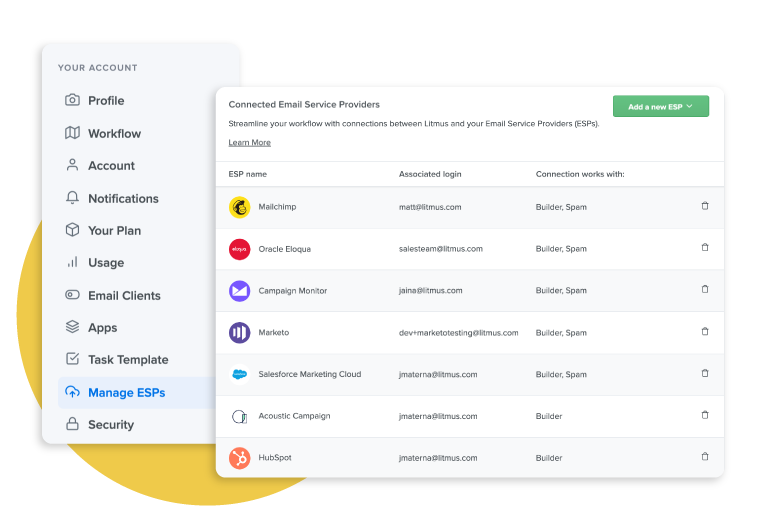 Customize account settings
Manage users and accounts, set your advanced security, and integrate with your ESP(s).
Set up your integrations
Click on the logos below to connect your tools to streamline your email workflow and development.
Harness the Power of Personalization
With Litmus Personalize, powered by Kickdynamic, you can automate and scale personalized emails.
Live Email Content
Live content with polling, context, social & optimization
Content Automation
Automate content in emails & personalize based on CRM data
Product Recommendations
Real-time AI-powered recommendations
Advanced targeting that puts you in control