Marketers with Eloqua, Salesforce Marketing Cloud and Marketo are accessing email data from their ESP and Litmus all in one integrated report—right this second.
Don't have one of these ESPs, but interested? Tell us your ESP and your email address, and we'll let you know if it becomes available.
Don't miss out on what your subscribers are telling you
It's more important than ever to always have a finger on the pulse of your audience's behavior, their preferences, and what's resonating, so you can be agile and responsive with your email strategy. But with so much data trapped in multiple technologies, it's a struggle to get a clear view into what's working in your email programs—and what's not. At least not without wasting valuable time and a lot of manual effort.

44% OF CONSUMERSare willing to switch to brands that better personalize marketing communications.1

97% OF MARKETERSreport a measurable lift when they put personalization efforts into effect.2

69% OF MARKETERSacross industries say the elimination of third-party (3P) cookies will have an even greater impact than GDPR and CCPA.3
Know your audience—with Litmus Integrated Insights
Litmus Integrated Insights breaks down email data silos to give you a single view of core email metrics from your ESP combined with key subscriber engagement data from Litmus. Meaning—it's easier than ever to create more personalized experiences, optimize design, and improve campaign results.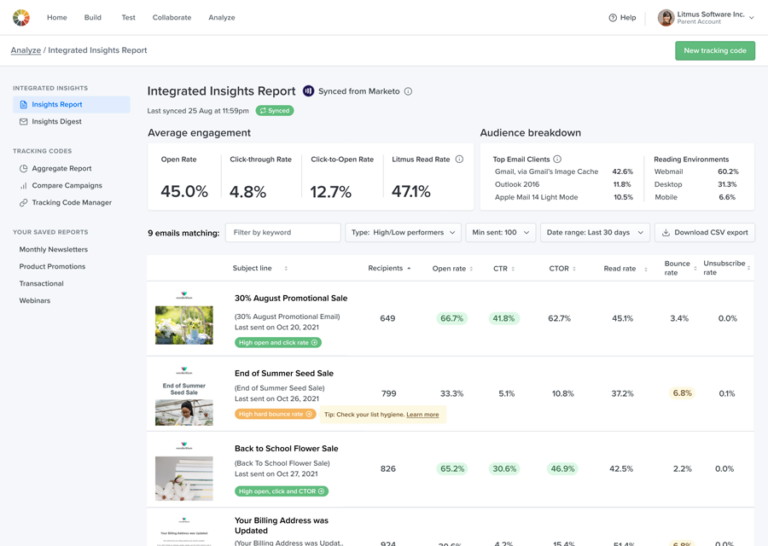 Break down data silos that get in the way of email optimization
Automatically sync data from your ESP to the Litmus Integrated Insights Report.
Combine standard metrics like open rate, click-through rate (CTR), and click-to-open-rate (CTOR) with key Litmus engagement insights, such as reading environment, email clients, and read rate in a single view.
Email Performance Indicators automatically surface emails that are performing well – or not – so you can quickly identify opportunities to improve results based on actual subscriber behavior.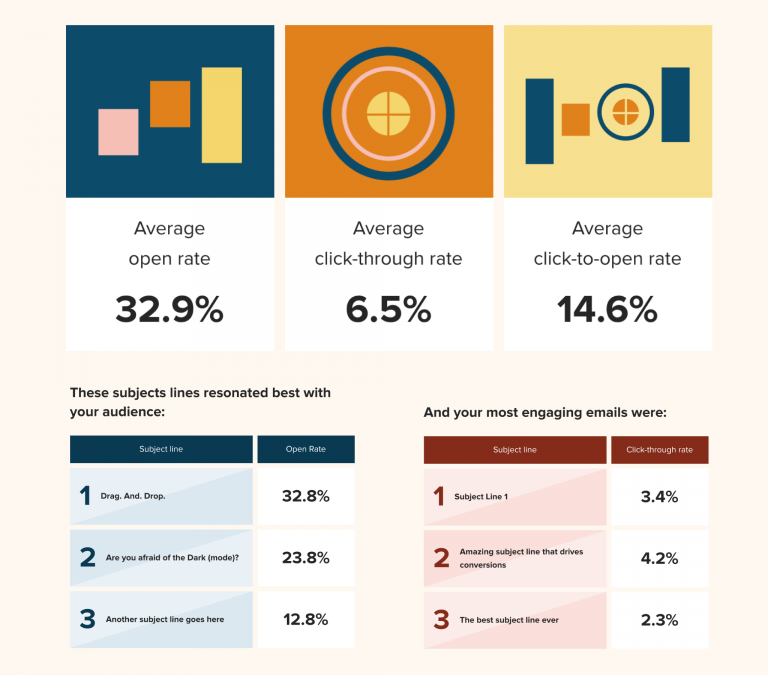 Easily stay on top of subscriber trends and behaviors
Get actionable subscriber engagement insights delivered right to your inbox.
See your top subject lines, most engaging content, and email performance highlights from the previous week with your Insights Digest email.
Empower your team to build on what's resonating with your audiences when it matters.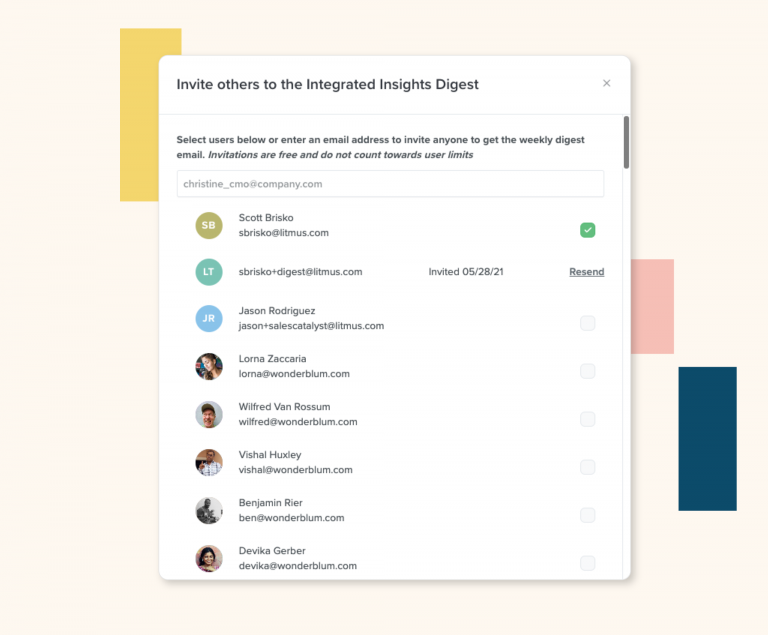 Share insights across your team
Invite marketing stakeholders to receive the Insights Digest for regular visibility into email program performance and impact.
Empower your team with first-party subscriber insights to inform strategies across all marketing channels and improve overall results.

Supported Email Service Providers
Salesforce Marketing Cloud
Oracle Eloqua
Marketo
More to come!
Let us know your ESP, and we'll let you know if it becomes available.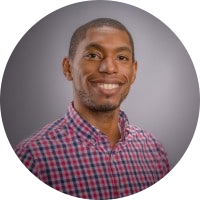 "Not only do we save time not having to deal with siloed data, it's also easy to share findings with other marketing stakeholders who can leverage the information in their channels."
Break free from the data silos—with Litmus Integrated Insights.
We just need some quick details so that one of our specialists can follow up with you on pricing. We'll be in touch shortly!