Getting greater returns from your campaigns starts with Litmus, the email marketing solution trusted by Fortune 500 corporations, agencies–and everything in between. Whether you need to increase conversions or improve collaboration across teams, Litmus gives you a better way to build, test, collaborate and analyze so you can get more out of every email your team sends.

Customize workflows and email testing to keep required stakeholders in the loop

Maintain consistency with standardized tasks, templates, and configurable brand settings

Get advanced analytics and insights to improve future campaigns

Control access and protect data with separate subaccounts, customizable security rules, advanced user permissions, and more
700,000+ users across companies of all industries and sizes trust Litmus
Get more from your email marketing than you ever thought possible.
Build
Empower on-brand email creation for all
Drag-and-drop modular building within the Visual Editor in Litmus Builder makes it easy for all team members to create high-performing emails–no matter their technical skills. Establish guardrails with advanced brand settings that ensure every email is on-brand and ready to drive results.

Plus, easily sync emails to your email service provider (ESP) to keep emails up-to-date without the hassle of copying and pasting code between tools.
Test
Easily find and fix costly email errors before you send
Preview emails across 100+ email clients and devices and check key elements—like accessibility—to ensure emails offer the best possible experience for every subscriber. Plus, only Litmus Email Guardian gives you the power of always-on email monitoring so you're the first to know when an email client update or change puts your brand experience at risk.

Integrations with popular ESPs make it easy to test early and often, eliminating lengthy review cycles and empowering you to send with confidence.
Collaborate
Streamline review cycles to save 2+ hours on every email
Litmus Proof lets your stakeholders provide feedback on HTML emails, image design files and GIFs–from one central location.

Slack and email notifications alert stakeholders when they need to take action, keeping your email production process moving.
Analyze
Gain reliable subscriber engagement insights at a glance
Insights like read time and device usage help you understand what design and content approaches resonate with your subscribers.

End tedious data analysis with Integrated Insights for Salesforce Marketing Cloud, Oracle Eloqua, and Marketo. With insights from your ESP combined with subscriber engagement and email performance indicators from Litmus, you'll know exactly where to focus to drive results.
Manage
Enterprise-grade security and account management
Control user access to the Litmus platform and protect sensitive data with single sign-on powered by SAML, two-factor authentication, and other advanced security settings, so your teams can build, test, and measure effective email campaigns —without risk.

Subaccounts enable teams to work effectively and securely across different groups, departments, or clients–and assign the right level of access to each user.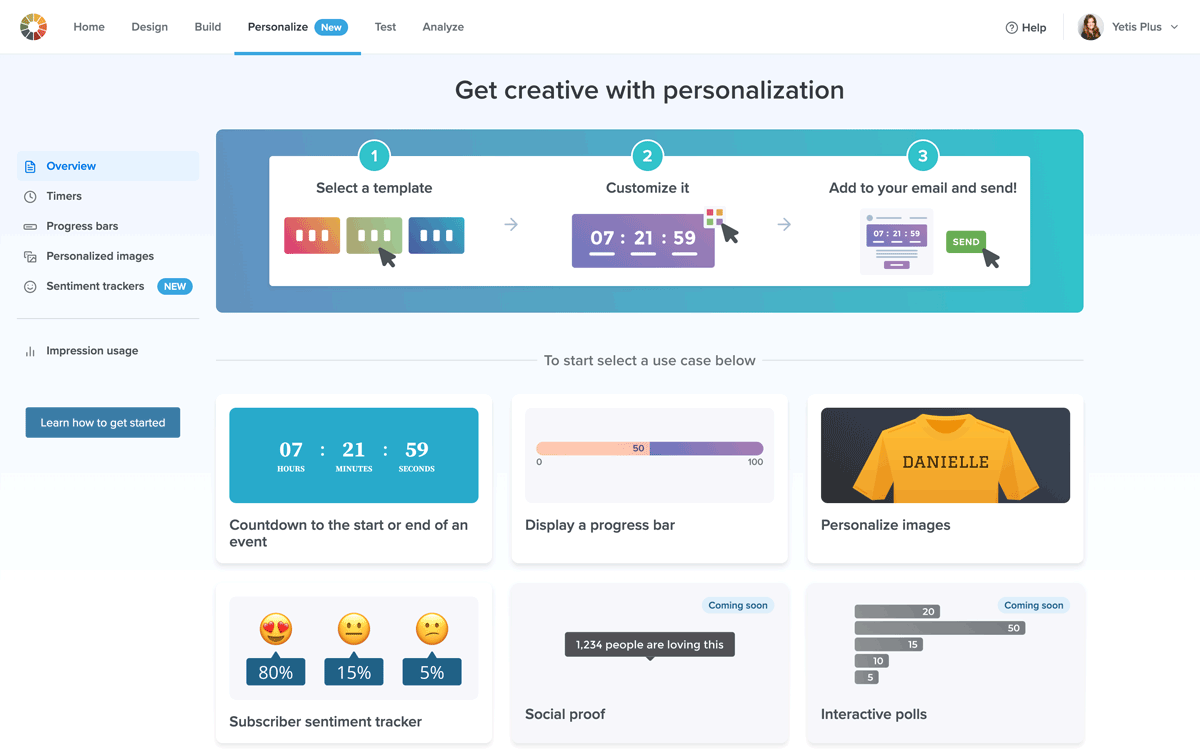 Personalize
Powerful personalization made easy
Personalization is a must for standing out in crowded inboxes. With Litmus, you have powerful, intuitive personalization solutions—like countdown timers, personalized images, and more—right at your fingertips.
What Users Are Saying On
Ready to get the most out of your email marketing?
Contact us today to learn how a Litmus Enterprise plan can maximize your email ROI.