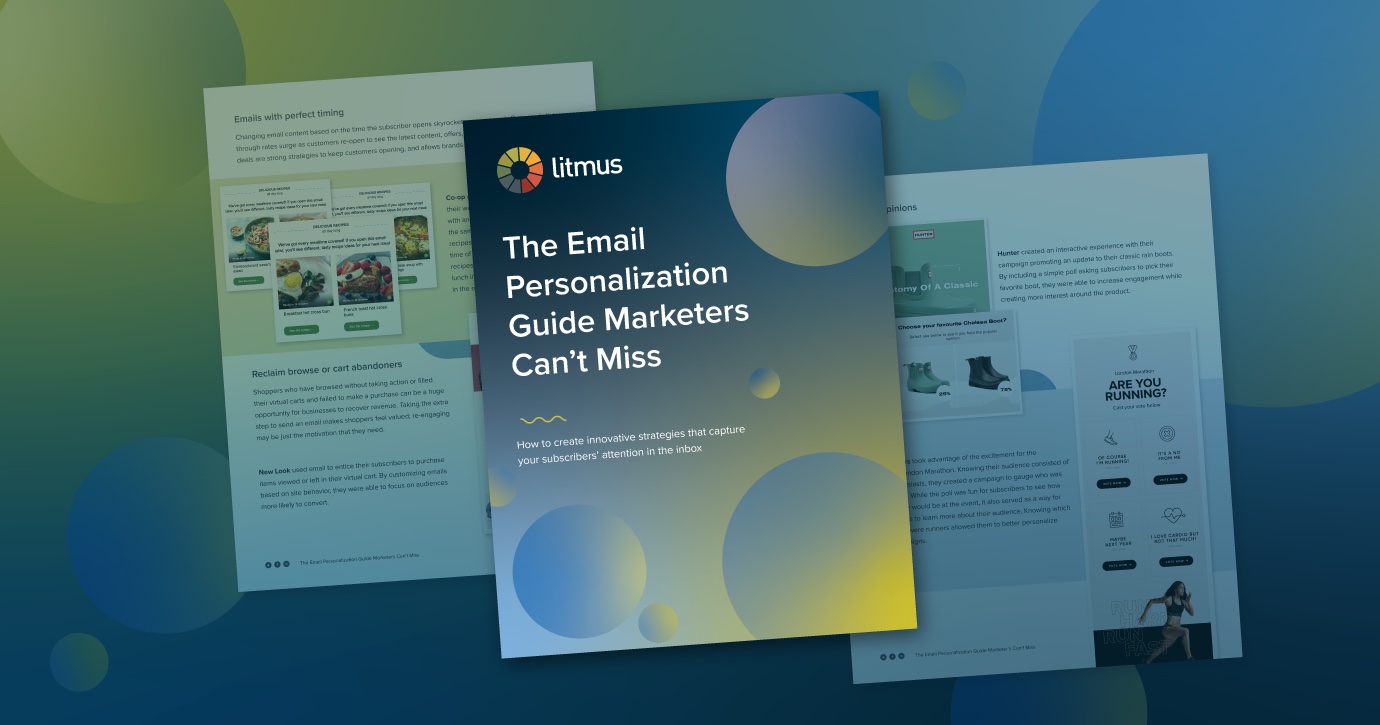 Download the eBook
Subscribers expect personalized emails with products and messaging that appeals to their preferences. For marketers, getting this right every time requires learning how to tap into data to deliver messages that resonate with subscribers and stand out in a crowded inbox.
Download The Email Personalization Guide Marketers Can't Miss to learn ways to ramp up your strategy and bring hyper-relevant experiences to every email, including:
Why personalization continues to grow in importance for marketers and subscribers
How leveraging dynamic content increases email engagement and conversions
Ways to stand out in the inbox with messaging that's timely and actionable
The power of personalization is undeniable. Find out how to do it correctly to make customers feel valued and build brand loyalty.