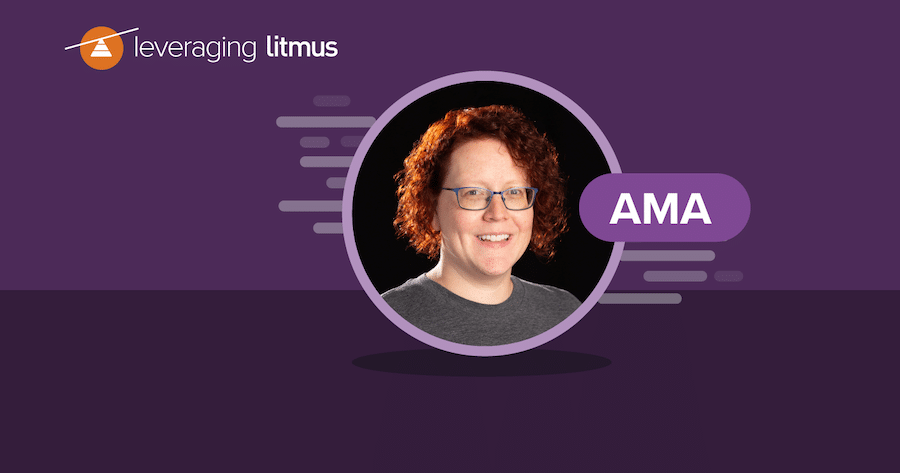 Check out our first ever, Ask me Anything: Coding with Carin, featuring Litmus' very own email expert — Carin Slater! Our goal at this event was to answer as many of your email design and development questions as possible. While we can't teach you how to code, we do hope to answer with tips, tricks and best practices that lead to your own development of unique and engaging emails.
During this session we:
Met Carin! And heard about her experience as a web designer/developer turned email marketer over the last 10 years.
Walked through some of the email submissions we received and answer the accompanying coding questions.