Frustrations with email rendering in Outlook run deep. They date back to 2007 when Microsoft switched its Outlook rendering engine from Internet Explorer to Word, which had—and still has—poor support for HTML and CSS.
Those frustrations boiled over with the FixOutlook.org Project, which Campaign Monitor started in 2009. Aimed at getting Microsoft's attention, the effort generated more than 24,000 tweets—including several from me—that were turned into a giant poster that was sent to Microsoft's VP of Office.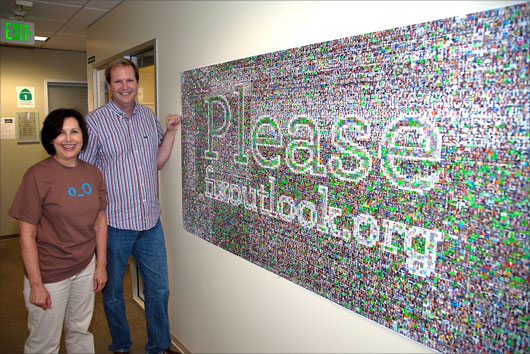 The effort drew national media coverage and succeeded in eliciting a response from an understandably defensive Microsoft, which essentially said that they weren't prepared to make any changes. The release of Outlook 2010, which had basically the same rendering as Outlook 2007, confirmed Microsoft's position.
Flash forward to Aug. 16, 2016, when Microsoft and Litmus announced a partnership to improve rendering in Outlook. Some people have asked: Why did this take so long? What's changed since the FixOutlook movement? What's different now?
Actually, quite a lot.
1. Microsoft's leadership is different.
Satya Nadella, who succeeded Steve Ballmer on Feb. 4, 2014 has a different way of doing things. Microsoft's partnership with Salesforce and their acquisition of LinkedIn are evidence of this.
2. Leadership of Microsoft's email products is different.
Caitlin Hart, Program Manager at Microsoft and Litmus' chief point of contact, has been managing their email products for only the last 3 years—well after the FixOutlook movement. Caitlin has been talking with us for months, attended all of the Litmus Live conference in Boston—including the workshops, sessions, and party meetups—and is eager to work with us.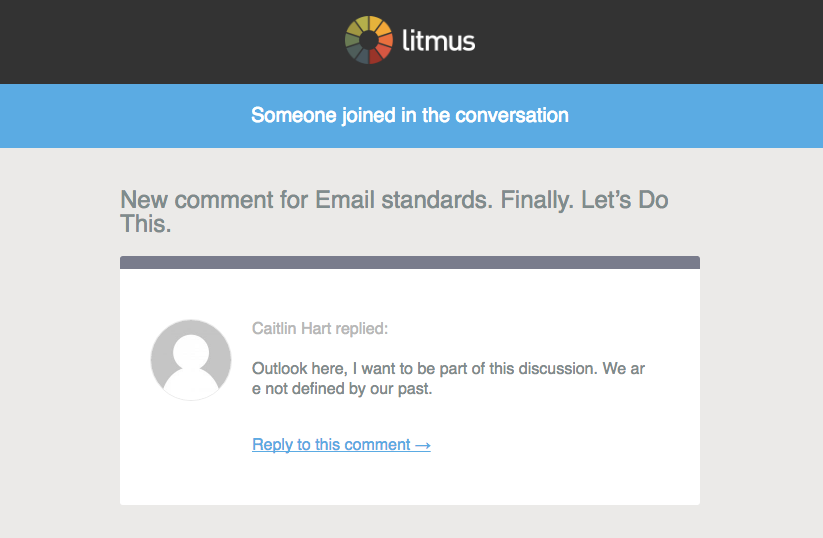 3. Consumer behavior is different.
During the on-stage partnership announcement at Litmus Live Boston, Caitlin talked about how more of their users use Outlook to read email from their Gmail and Yahoo accounts, and that increasingly they view their business and personal email together. Since more subscribers are viewing B2C promotional emails in Outlook, Microsoft has become more concerned about the experience users have with those emails.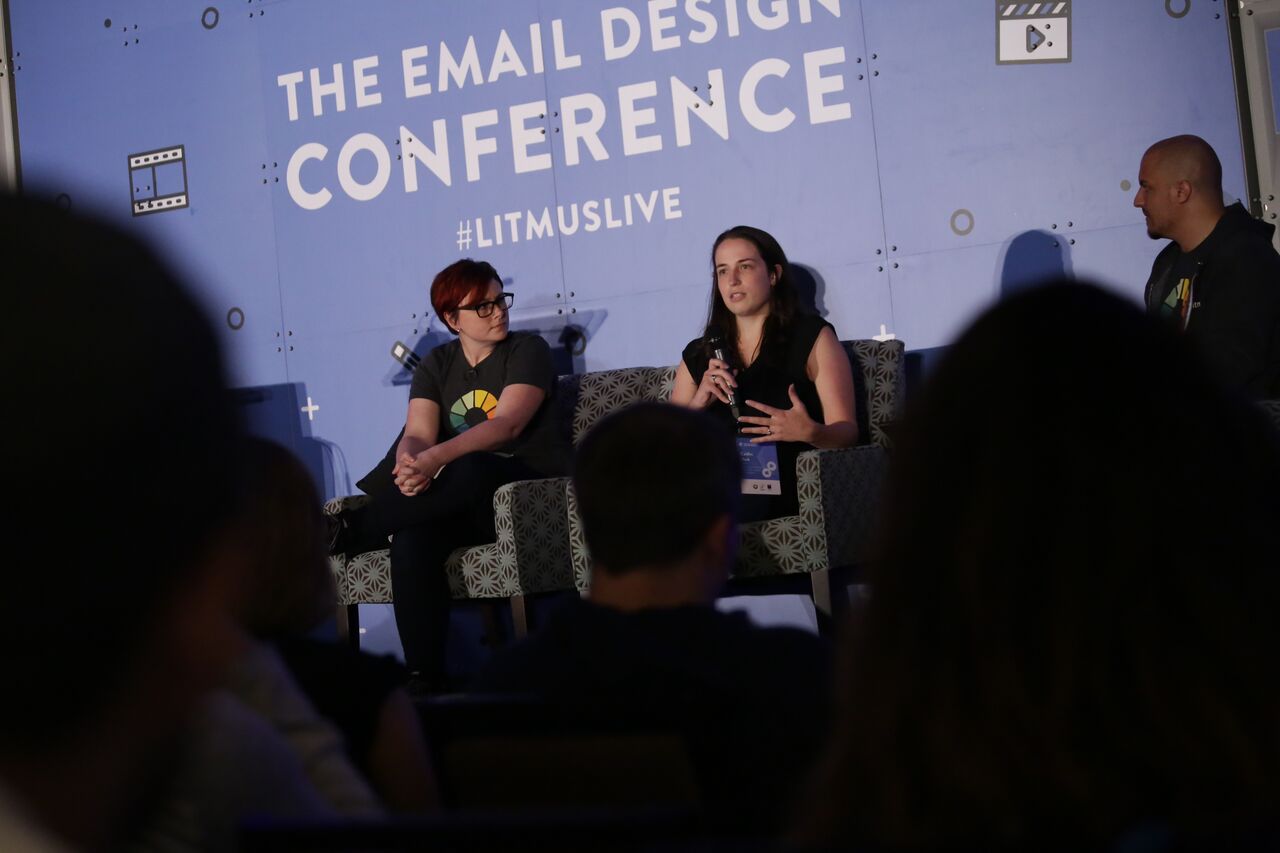 4. Inbox providers are consolidating the email rendering engines they use.
Maintaining multiple email rendering engines is expensive, especially as email activity has migrated from desktop and webmail clients to mobile email clients. Microsoft already retired Windows Live Mail earlier this year, Outlook 365 has replaced Outlook.com's rendering engine, and Windows 10 Mail and Outlook on Windows Phone use the same rendering engine. As that consolidation occurs, the remaining rendering engines need to be able to handle a wider range of emails and email development techniques.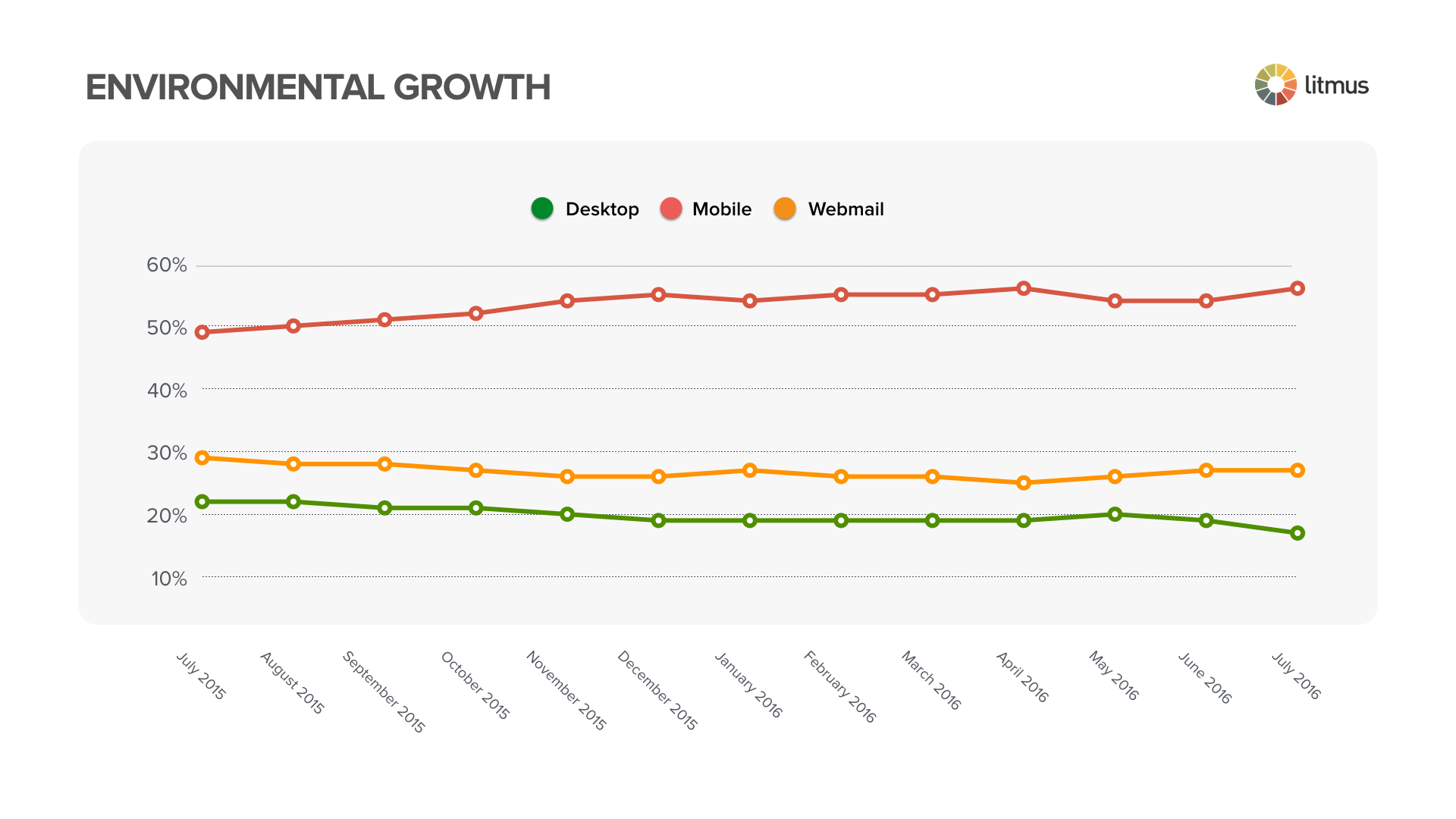 But the biggest change is that…
5. Microsoft is ready to have a constructive conversation.
This can't be stressed enough. In 2009, we tried to force Microsoft's hand. Now they're extending a hand of friendship and committed to an official partnership. No inbox provider has ever made such a gesture to the email marketing community before. We've taken their hand and hope you will, too.
Rendering Bugs Feedback Loop
Please submit feedback and rendering bugs to outlook@litmus.com or the form on our partnership webpage. Be sure to include exact details of the bug along with screenshots. With your help, we can make email better!
Learn more about the how Litmus and Microsoft are partnering to #MakeEmailBetter
For more information on the partnership, including how to submit rendering bugs, visit our Microsoft partner page.
Most Popular
Don't Miss Litmus Live 2022 this Fall!

The Premier Email Event by Email Pros, for Email Pros.
From Anywhere–and Any Budget.

Learn More