Email marketers like you wear many hats. You strategize, write copy, build, design, QA test, project manage, and more. On top of that, you A/B test, iterate, and stay on top of the latest email trends.
With all that going on, when a question arises, sometimes you just want to phone a friend and get a quick answer.
This past April 14th, email geeks everywhere got direct access to Litmus' email team to ask their burning questions.
Check out the webinar recording below—and read on for some of their answers to your questions. We've also included a library of helpful resources shared on the call.
Note: Video includes chapters by question so you can skip around to the questions that most interest you.
Q&A
Here's a recap of our answers to the most popular questions, along with our take on some of the questions we didn't get to during the live webinar.
What are some tips to update company email benchmarking as we continue to go through this new pandemic landscape?
Jaina: If you haven't already been collecting and reporting on your email metrics, start now. It's never too late.
Look back over the past year, and look at your monthly metrics.
An interesting metric to look at would be your email client market share, which you'd be able to see in Litmus Email Analytics. This will show you popular email clients and devices your subscribers are viewing your email on.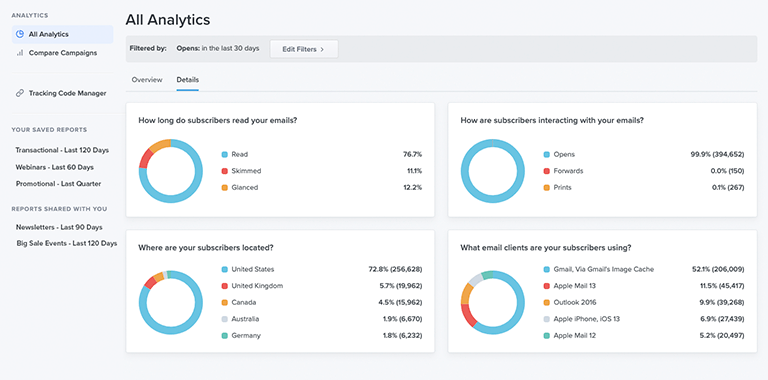 Then check out your hypotheses. During the pandemic, more people were working from home, so you'd expect your mobile email client market share to take a dip (if yours was high in the first place). Did it? Has that trend continued?
How do you design a robust email with buttons for Outlook desktop?
Carin covered this a bit during the live webinar when talking about bulletproof code. Check out minute marker 10:25 in the video recording above to hear her response.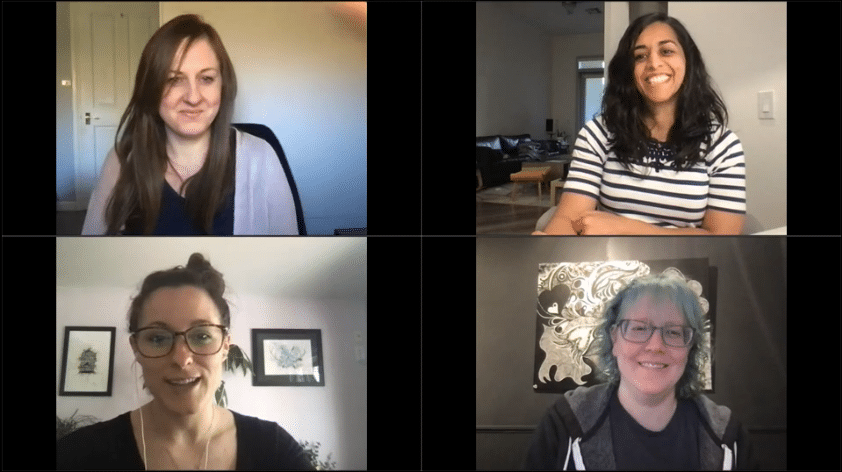 Carin: ALL THE VML!!!! Along with Outlook-specific CSS and Outlook conditional code. If this is really a top email client for you, you end up coding sections of an email twice—one block for everyone else and one block for Outlook.
Lily: This is certainly an area where you want to weigh what's most important: consistency across all email clients or faster production with some small differences. Having that conversation with stakeholders and brand guardians—and outlining where you land in a design library or best practices document—can be really helpful.
A lot of people seem to think email is dead or email is dying. What's your opinion?
This question-asker added their own thoughts: "I think it's more that poor emails are dying. You need to be doing it right to thrive." We agree!
Jaina: I 100% agree with the "poor emails are dying" sentiment here! Email is thriving. More companies and organizations are seeing the value in email, especially the newsletter. This might be anecdotal, but I'm pleasantly surprised at how many small businesses I see on Instagram actually shout out their newsletter as the only way to get exclusive offers and deals. Brands and businesses are leaning into email more than ever because they understand the value—email has an ROI of 36:1. Mind blowing!
Lily: "Email is dead" is one of those phrases that's stuck around. I think it came about when social media became a promotional giant. But with Twitter acquiring newsletter platform Review to help organizations and writers grow their readership faster and at a much larger scale, it's clear email is thriving!
When should you use email re-engagement campaigns—and when should you not?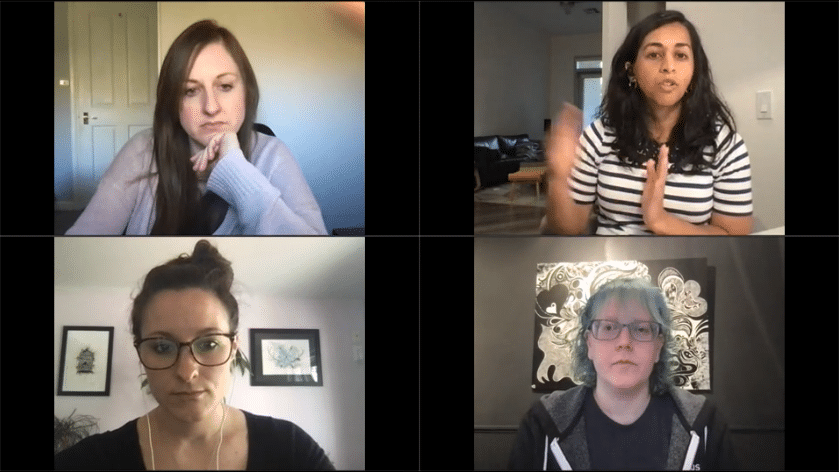 Jaina: I'm a fan of re-engagement email campaigns as a way to keep your list clean and maintain database hygiene. I think the question is really how often should you send these? At Litmus, ours is automated. It sends after 60 days of inactivity, which is based on our email cadence.
Your timeframe might be different. For example, if you send one email a month, you could probably think of an inactive email subscriber as someone who hasn't opened an email in the last three months. But if you send an email every week, your timeframe would be much shorter—perhaps one month.
What's the difference between snippets and partials in Design Library?
Carin: The main difference is the snippets are editable and partials are not.
Snippets are modules of reusable code that you use over and over, like header images and bulletproof buttons. Partials are global, dynamic, reusable blocks of code that stay consistent across emails, like your email footer. When you update a partial, it updates across every instance of that partial (e.g. if you were to change your company's mailing address).
What are your thoughts on image-only emails?
Carin: [Strong head shake "no"] I hate all-image emails. I know a lot of retailers use them because they're fast and easy. And there's actually no way to do an all-image email that works for Dark Mode because Dark Mode does weird things with images, like invert the colors. Images are also hugely inaccessible. Even when you use alt text, it doesn't sound very good.
You can create a great email with some images and text—it doesn't take that much longer. I think the biggest things for retail are images are clickable, so everything becomes a CTA. And they're often very hung up on using their fonts so images allow them to make sure their font is everywhere.
Jaina: I think a good tactic could be to approach it from a workflow perspective. Sometimes the thought is all-image emails are faster for a designer to produce, but imagine if you had that email as a template and you needed to send it out really fast. You would need to go back to the designer to update the text, the header, the buttons, the CTAs… From a workflow perspective, all-image emails take longer to produce because more time is spent in design, whereas using templates allow anyone on the team to jump in to help create an email.
Recommended resources
Here are the resources we shared during the live webinar. I hope you find them helpful!
For learning to design and code emails:
For compressing image files:
For removing unused CSS from your templates: