Three things are inevitable in life: death, taxes, and change. Apple's Mail Privacy Protection announcement falls into that third category. What this means for email marketers is we'll have to adapt (again), but there are some things we can do now to prepare and adjust.
One such thing is leveraging the clients and devices that still track and report on opens to serve as a proxy for open rate performance and A/B testing. In other words, identifying real opens.
Here's how you can create a reliable opens audience using Litmus to prepare for the coming changes.
1. Determine how many subscribers use Apple Mail
Any time you pull a metric, you're measuring a point in time. The number of Apple Mail users will change over time, but understanding how many of your subscribers currently use Apple Mail can help you understand just how much of an impact Mail Privacy Protection will have on your email programs.
If you have access to Litmus Email Analytics, you can create a new tracking code—or leverage past tracking codes—to see what percentage of your subscribers use Apple Mail to open emails.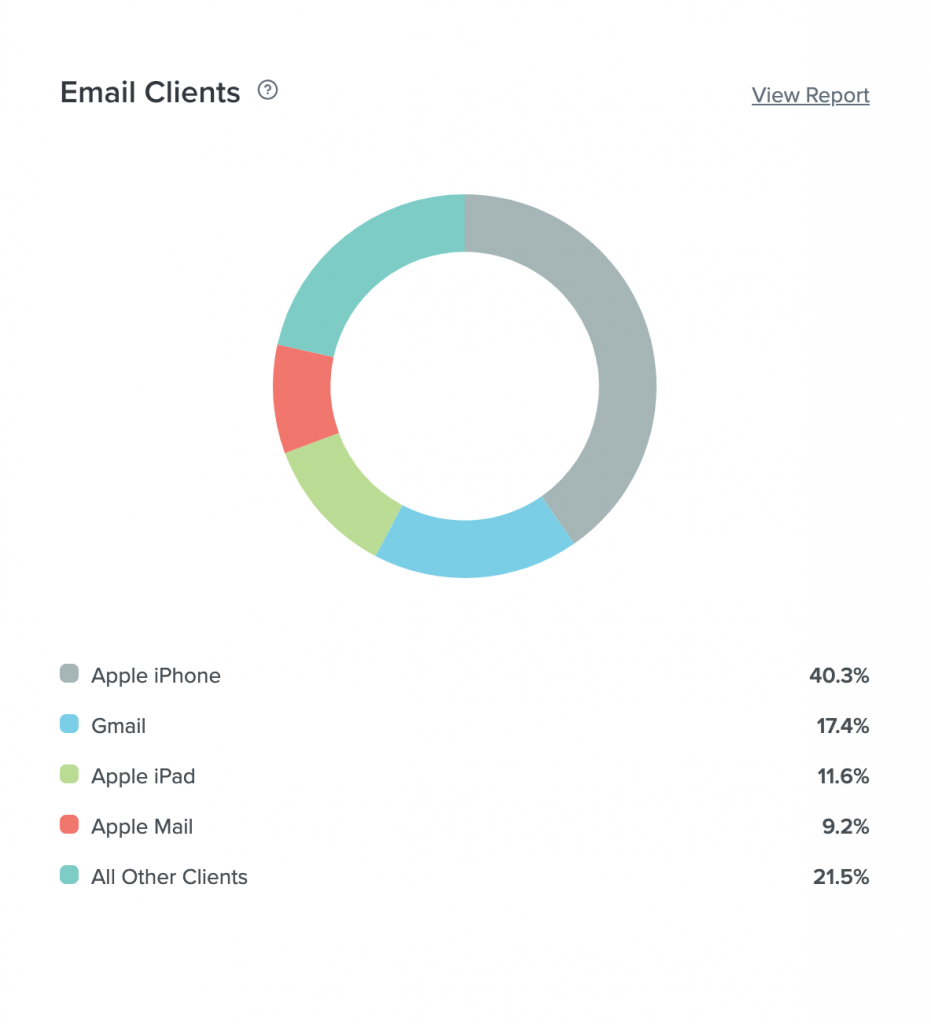 Don't have Email Analytics? Email Client Market Share provides a monthly readout of the top email clients and devices from millions of opens around the world. So you have a good, general guess of what your email audience might look like. Hint: Apple Mail has the largest share.
Either way, you'll want to pay particular attention to the data for Apple iPhone, Apple Mail, and Apple iPad—the mobile, desktop, and tablet versions of Apple Mail respectively.
2. Create a list of non-Apple subscribers
Device identification analytics can help you create subscriber lists for non-Apple email clients. If you're a Litmus Plus or Enterprise customer, you can do this with Email Analytics.
From the Analytics dashboard, click Tracking Code Manager from the left-hand navigation. Then select the tracking code of the email you want to use to create your list. We suggest one that a majority of your active subscribers received (like a newsletter) so it's more representative of your email audience.
Once in your email's analytics report, go to the left-hand menu, and select Export. The export page will provide a variety of options. For this report, you'll use the first option: Individual-level Data. Click the Generate CSV export button to start the export. Select the email address you'd like to send the CSV file to, then click Export my tracking data.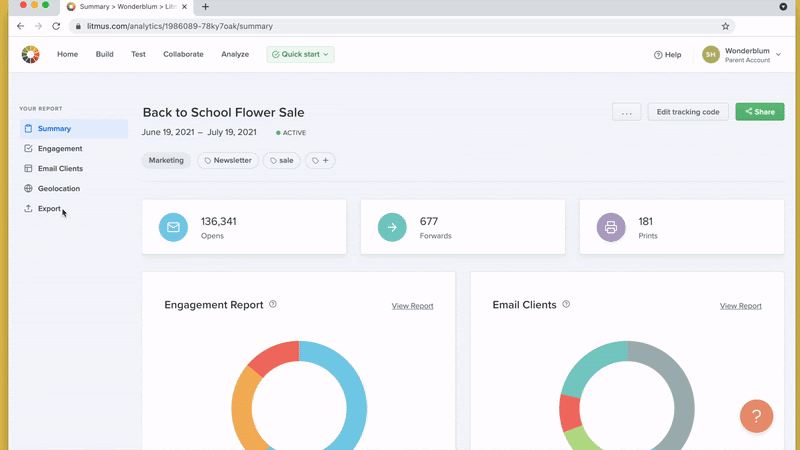 Please note: This file has very detailed information and may contain millions of rows of records, resulting in a large file size.
Your exported report includes data such as mail client, rendering engine, and read seconds. Use it to parse out subscribers with Apple Mail, Apple iPhone, or Apple iPad in the mail_client column.
3. Import to your email platform
Then, import your list of non-Apple Mail users to your email service provider (ESP) or marketing automation platform (MAP) to create custom non-Apple open lists. Use the custom_id column in the report to map the data back to the right people in your database based on their unique identifier in your email send tool (for example, this would be Lead ID in Marketo).
Be sure to mark or label this list so it's easy for you to find and reference later.
And that's it! Now you have a reliable opens audience you can use to benchmark your program and fuel your email marketing campaigns—even in the era of Mail Privacy Protection.
Improve your emails with Litmus Email Analytics

Go beyond opens and clicks and start improving your email campaigns with the most complete performance data—including email client usage—available for email pros.