We're at the halfway point of 2022 and marketers aren't slowing down. With the summer weather in full swing, brands are using vacations and the climbing temperatures to their advantage to really catch subscribers' attention.
Whether it was a clever subject line, the perfect timing of a triggered email, or some amazing examples of personalization—read on to see the emails that caught our eyes this month.
Jess Materna, Director of Product Marketing

Subject Line: This new print is Ink-credible 🐙
Preview Text: Yea, it's an octopus.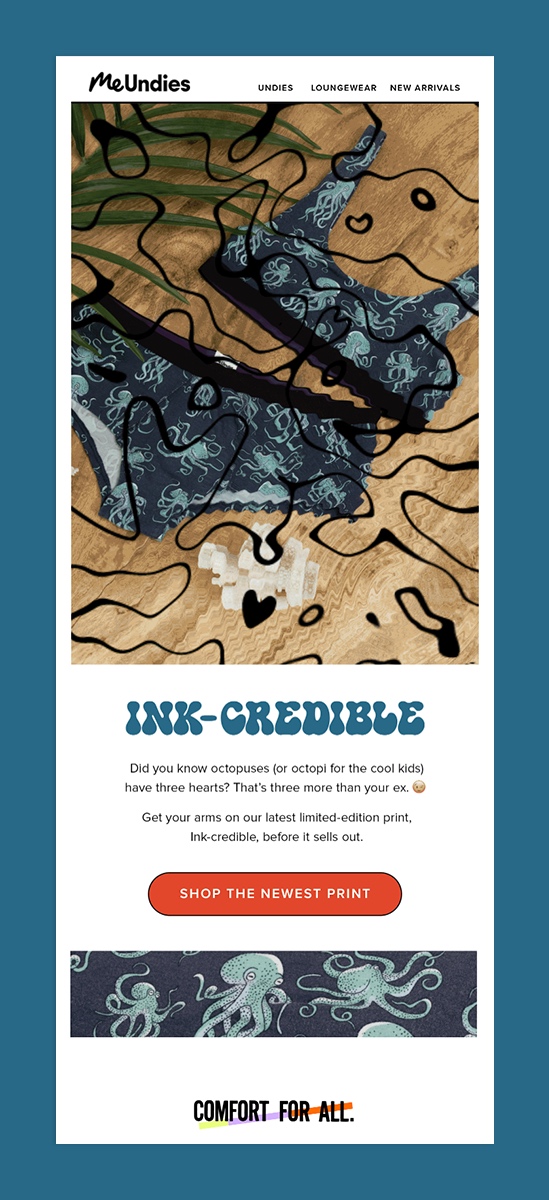 Jess says: I love the tone and personality of this email! 😂 It's short and sweet—and cheeky (pun intended). I love the underwater/ripple effect on the main image paired with the close-up still of the print below.
Jaina Mistry, Senior Email Marketing Manager 
Subject Line: The Father's Day Gift Guide
Preview Text: Bring on the big hugs.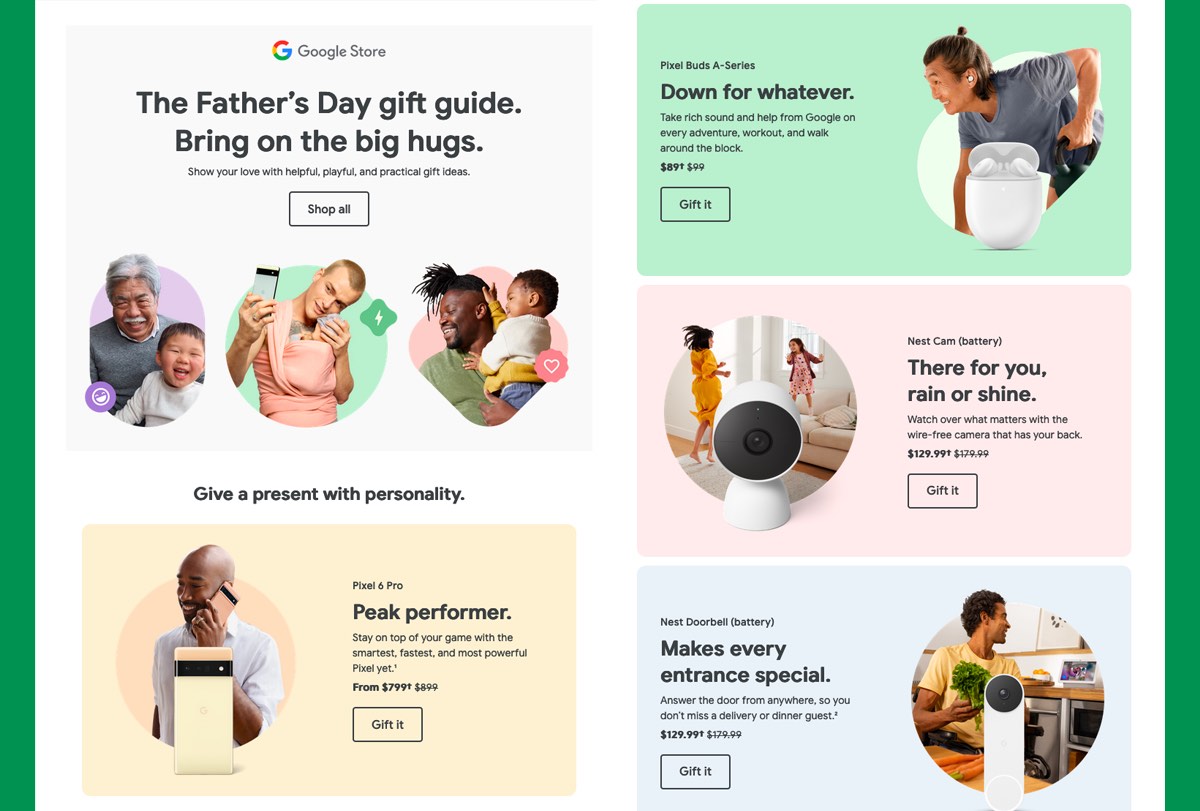 Jaina says: I have to applaud Google for always consistently doing a great job of showing diversity in their emails, like in this one for Father's Day.
Subject Line: Our Pro and Business prices are changing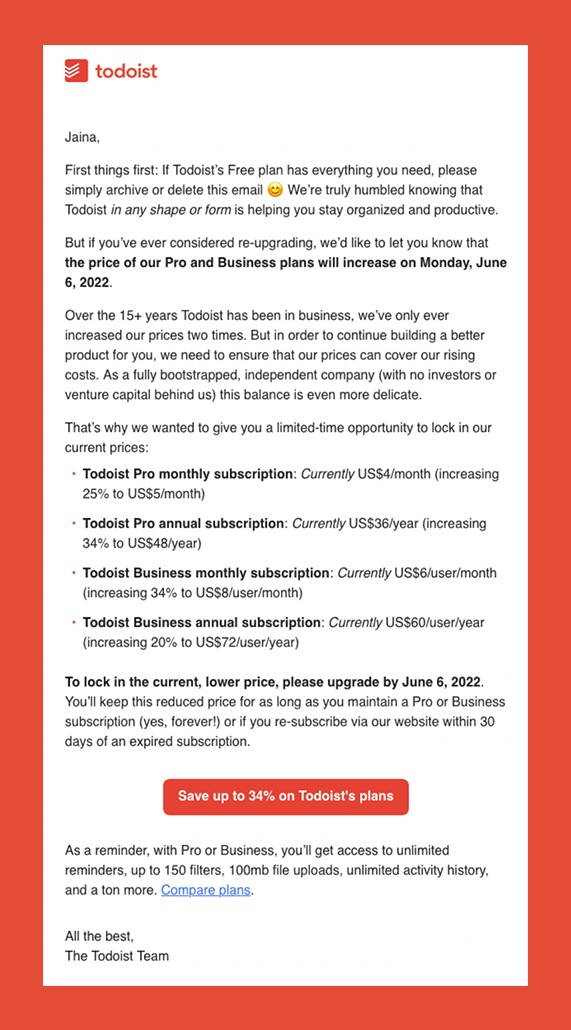 Jaina says: Emails about increases in prices or changes to services are never easy to do right, but Todoist did a pretty good job with this one. It's friendly, transparent, and even answers a bit about why the prices have increased.
Martyn Lee, Marketing Manager at Kickdynamic
Subject Line: Clearance! When it's gone, it's gone!
Preview Text: Deals to suit your budget.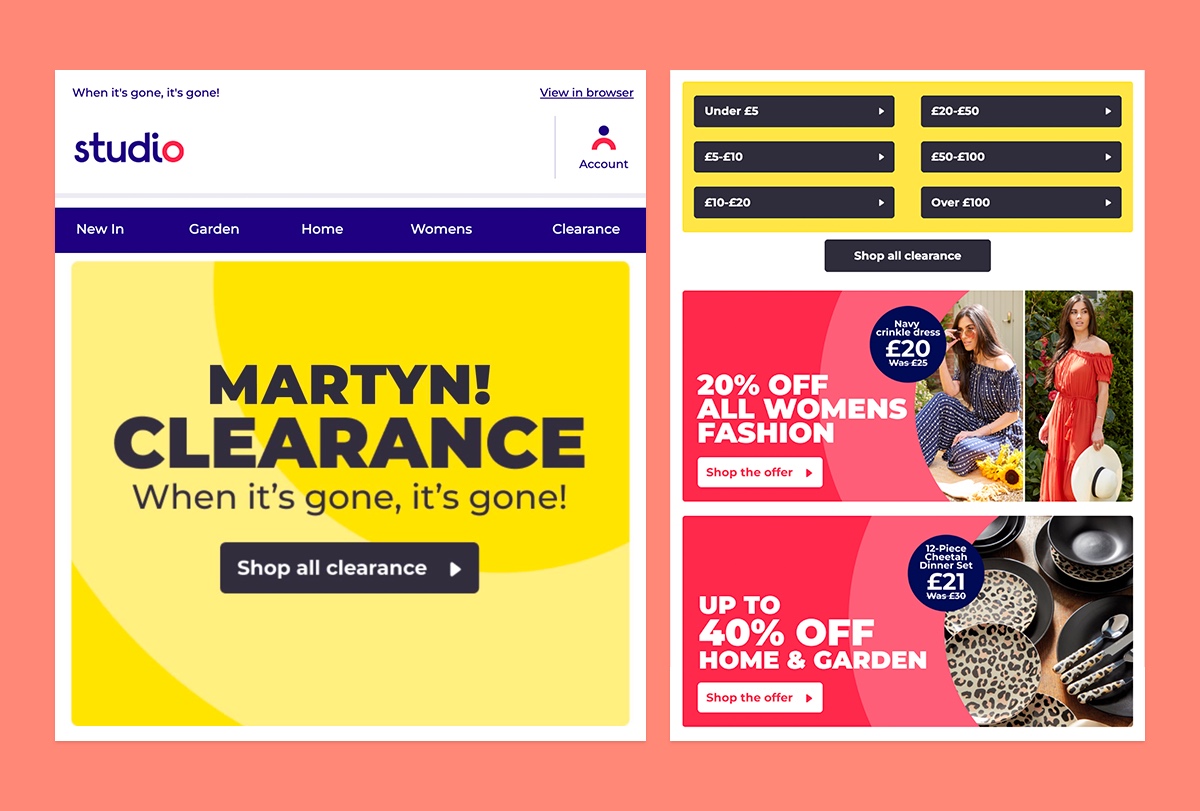 Martyn says: This email from Studio really grabs the attention of the reader. By using the recipient's first name in the personalized image header, it instantly feels engaging. When scrolling through you're met with a vibrant email with lots of great offers. What's not to love?!
Subject Line: What's on your packing list?
Preview Text: Find your perfect summer fits…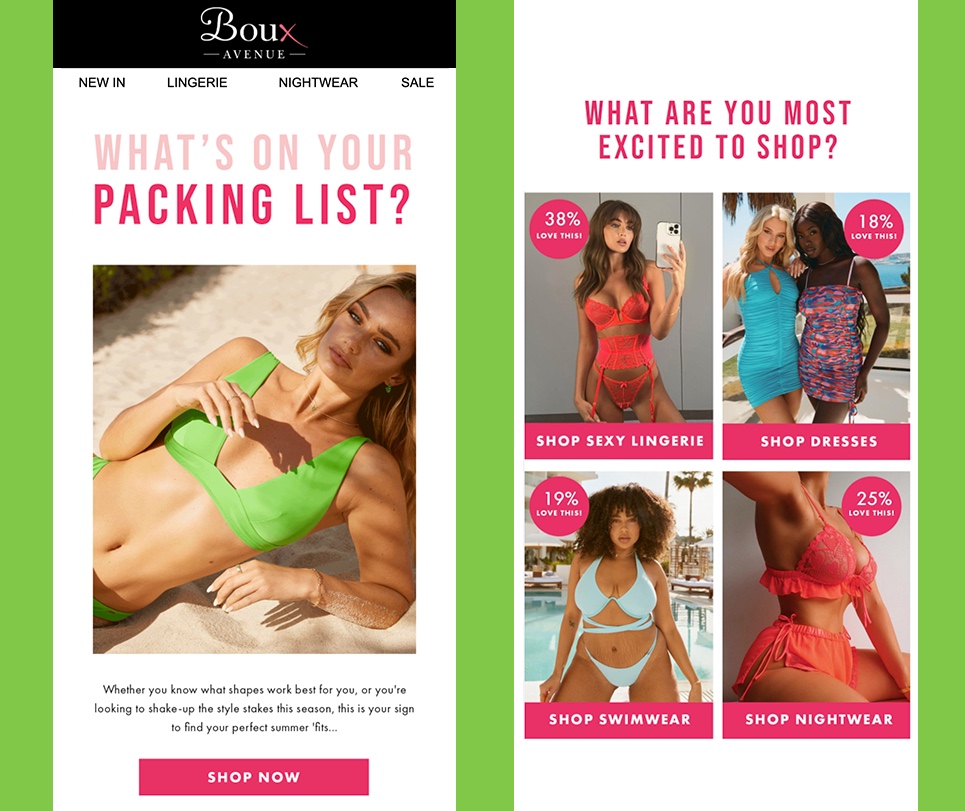 Martyn says: This email from Boux Avenue is perfectly timed: Everyone is planning or taking their summer vacations. Along with the vacay-vibes theming, they also included a fun poll asking readers which items they are most excited about buying.
Justin Lieberthal, Solutions Engineer
Subject Line: 191 / Wanted: YIMBYs and QIMBYs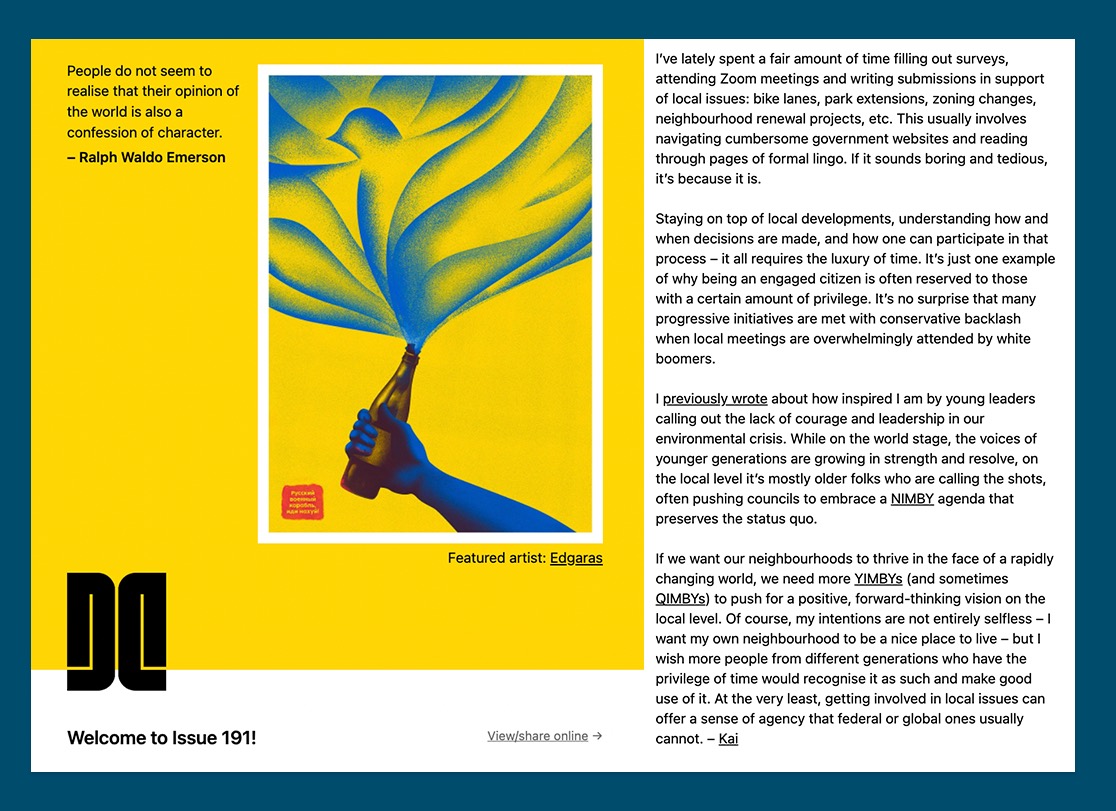 Justin says:  Dense Discovery is an "always read." This is putting the entire "Dense Discovery" newsletter in the running for great content, more so than the email itself.
There are so many reasons this email should be considered best in class: simple yet engaging magazine-inspired design, fresh and interesting content every single week (lead by a personal anecdote and musings from the newsletter author), and links to cool apps and resources I may never have come across. They even include  tasteful ads and classifieds that don't just feel slapped on as an afterthought.
Maria Coleman, Senior Content Marketing Manager
Subject Line: This top doesn't get reviews. It gets FAN LETTERS.
Preview Text: Speaking of stunning: 30% off our Gleaming Primrose Event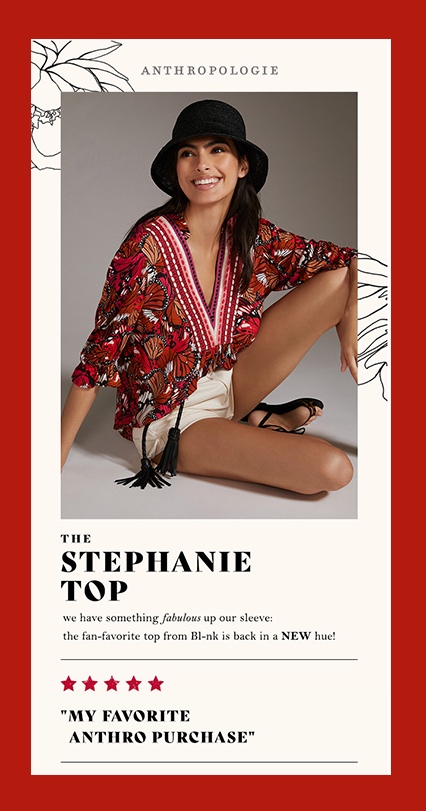 Maria says: I love that you can see the scrolling "fan letters" or social proof immediately upon opening the email. The motion draws your eye and you can't help but read why shoppers are loving this top. It creates an urgency to shop and be seen in this fan-favorite themed email.
Ensure your designs come across right


Broken emails lead to less conversions. Preview your emails across 100+ email clients, apps, and devices to ensure an on-brand, error-free subscriber experience. Every time.