November, the penultimate month of the year, has to be one of the busiest for inboxes. With retailer events including Small Business Saturday, Black Friday, and Cyber Monday, customers opted into marketing emails will have received promotional emails aplenty.
Although it can get a little noisy, this is a time where marketers pull out all the stops to get their communications noticed, and this means big splash creative campaigns that make for bags of inspiration.
Beyond the promotional goodness, find out:
👋 Which brand is getting all the inbox attention, before any emails are opened?
✍️ Who is harnessing the power of plain text to build brand loyalty and share thanks?
💅 Which retailer nailed the post-purchase email?
Read on to see what email campaigns caught our eye in November 2021.
Kelly Paszamant, Director of Demand Generation
Subject line: Give A Gift That Gives Back
Preview text: One Purchased = One Donated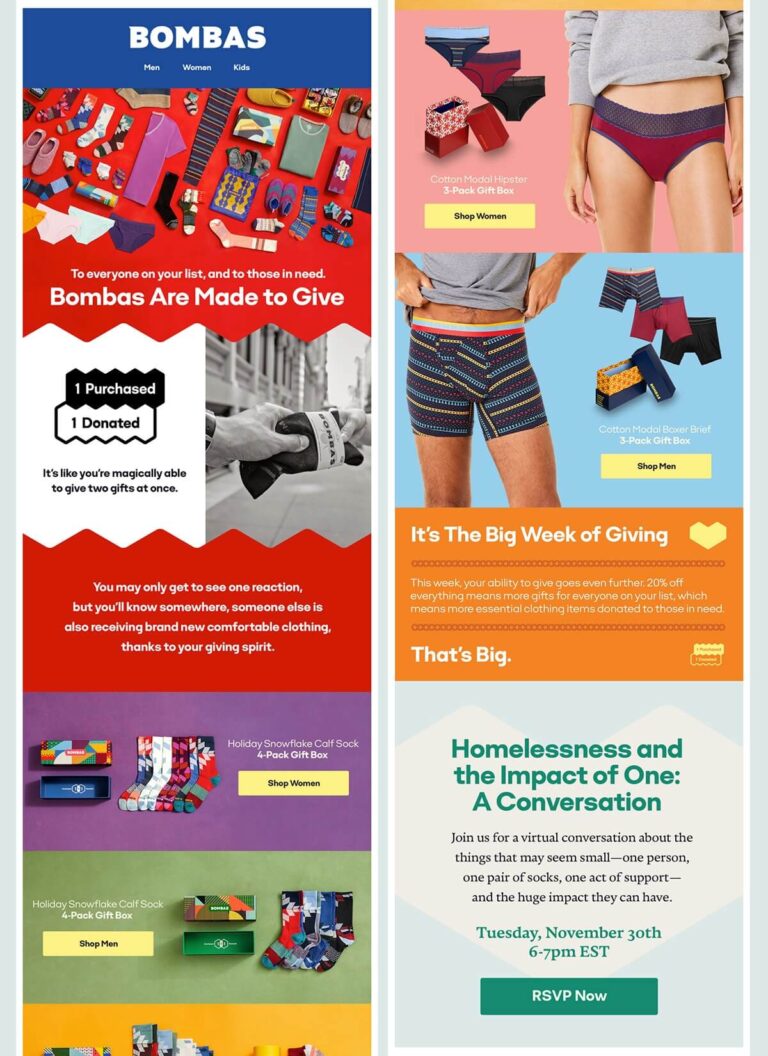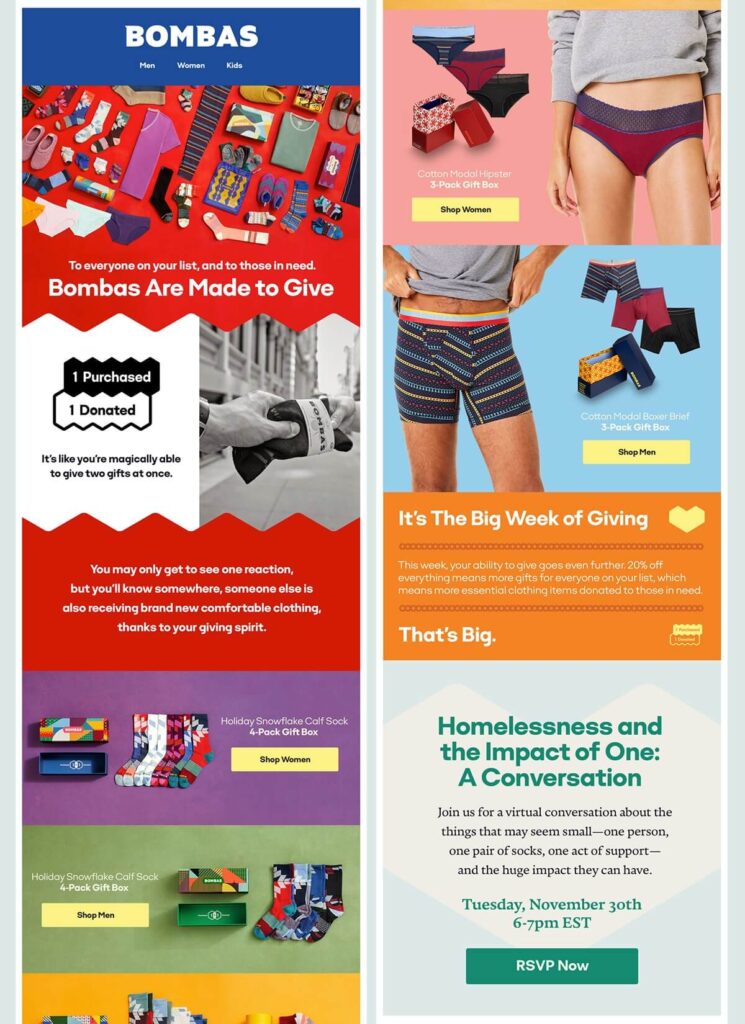 Kelly says: We're all being bombarded by people asking us to 1) donate money on "Giving Tuesday" and 2) Black Friday and Cyber Monday madness—it's a lot of email. I appreciate that Bombas makes it clear that they donate every day, not just on this one day of the year, and they also promoted the sale of their product (which I already love) as a holiday gift option in the same email. 2 birds, 1 email/stone, and continuous giving. Plus, it makes me feel good about where I already spend my money.
Jordan Sawyer, Head of Account Management
Subject line: 30% OFF: Black Friday Just Got Bigger
Preview text: Selling fast! Don't miss out.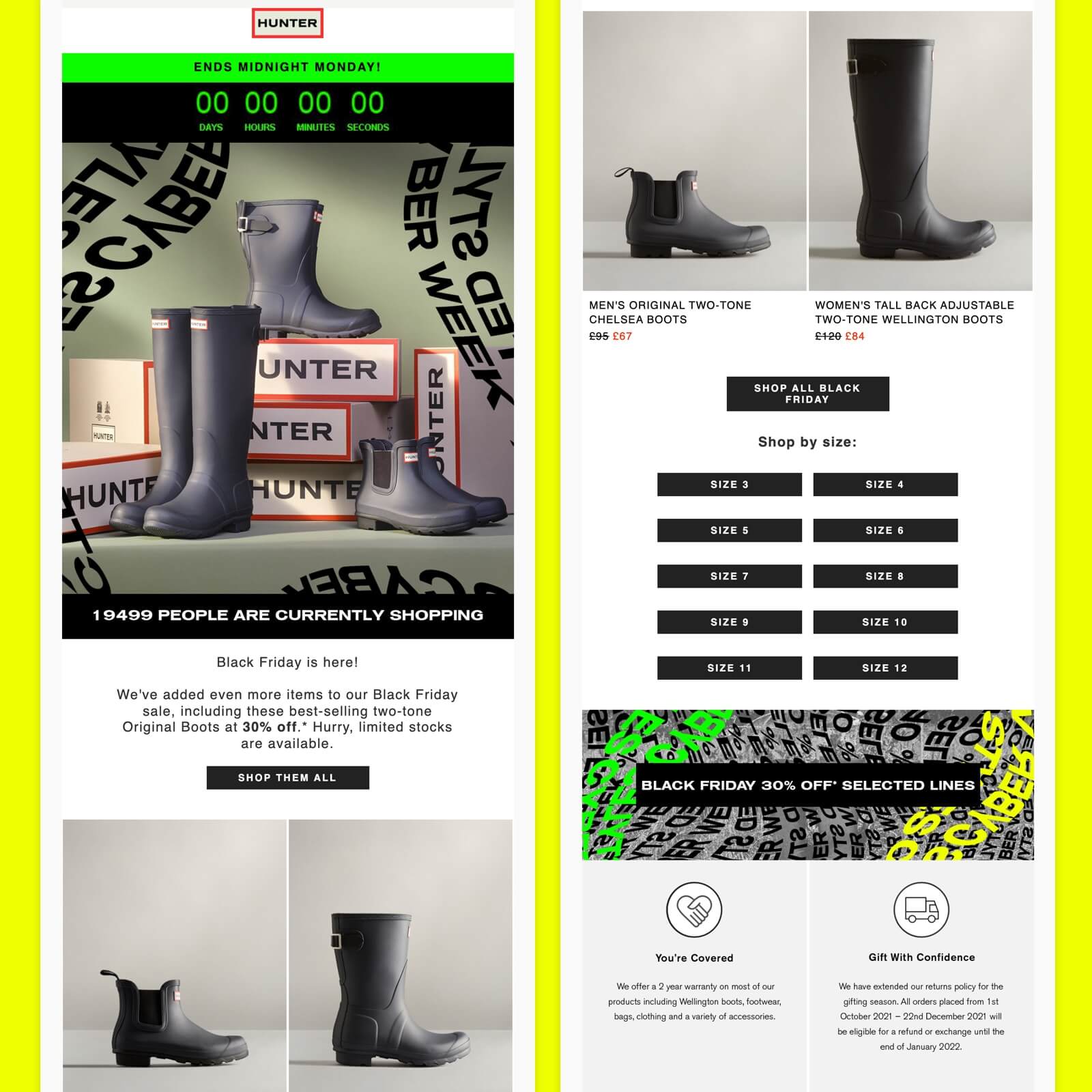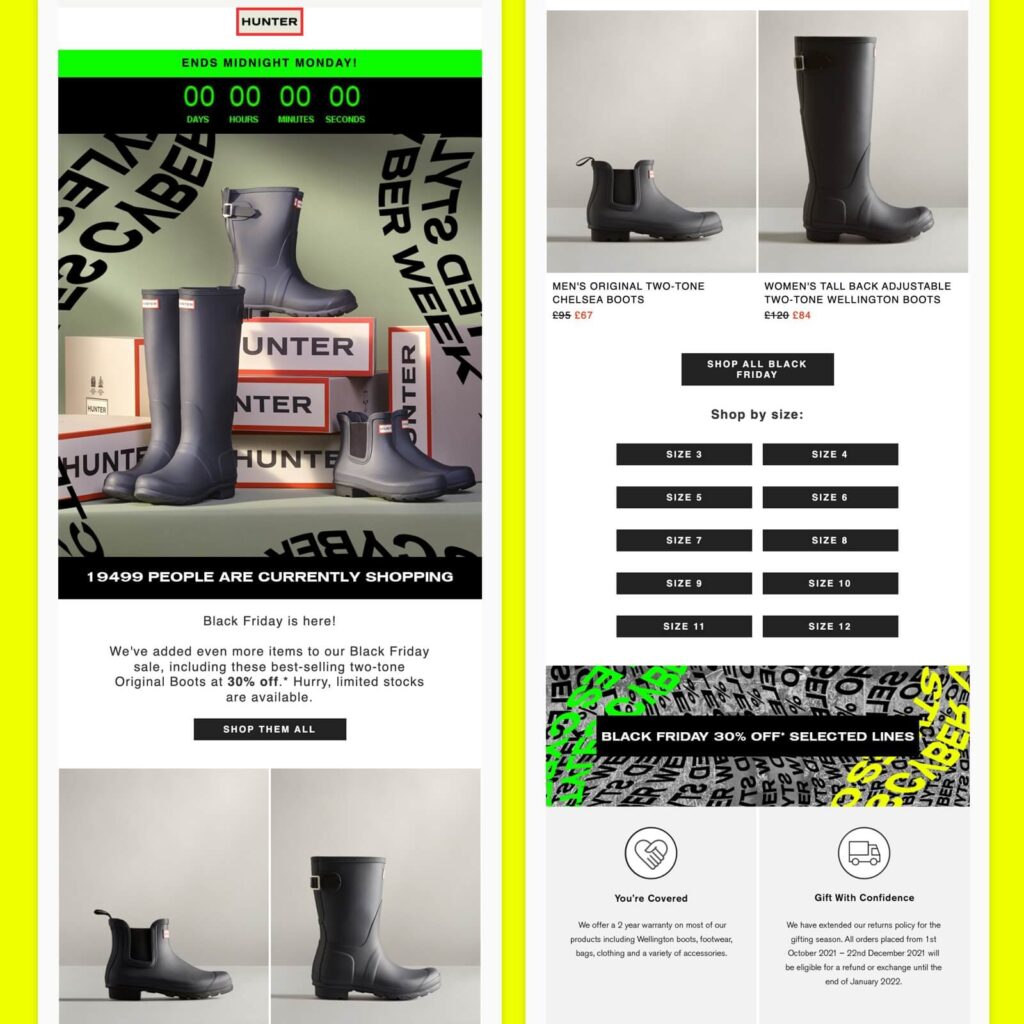 Jordan says: This Black Friday email uses a countdown timer to bring a sense of urgency, helping the email to stand out and drive conversions. Further dynamic content, delivered using Kickdynamic, includes live "social signals" showcasing the live number of clicks on the email (19,499 people are currently shopping). The social signals update on each open.
Check out this Email Gallery for more dynamic content inspiration.
Lily Worth, Email Design & Production Specialist
Subject line: Black Friday on Designmodo, 30% discount for a limited time.
Preview text: For 5 days only, we have dropped the prices for all of our Apps. Use coupon code BLACK during checkout and save 30%!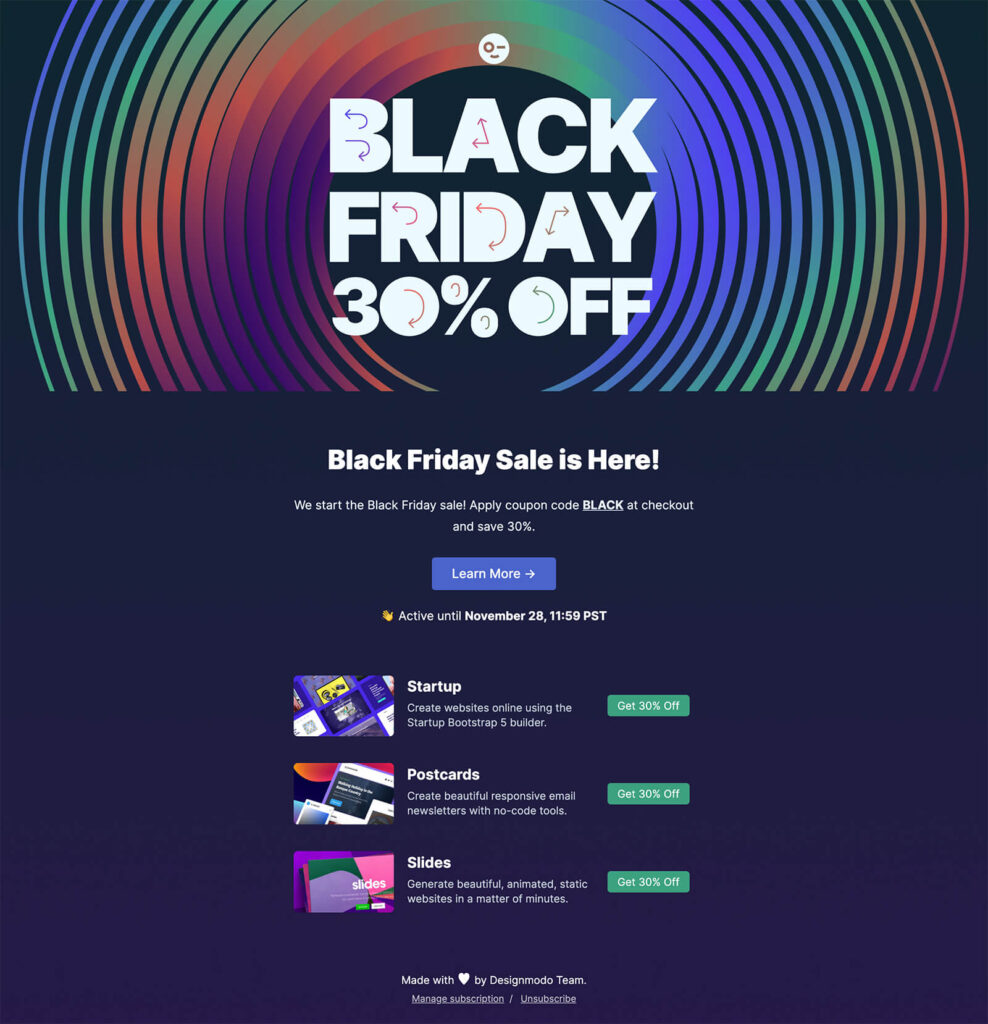 Lily says: This wonderfully immersive hero area is impossible to ignore. At a time when subscribers' inboxes were incredibly busy with high numbers of promotional emails, this well-considered design cuts through the noise. Sporting a fantastic example of encapsulation, a conversion-centered design technique that draws the eye to a call to action, with a hypnotic spiral framing a big, bold and clickable headline.
Nicole Swift, Customer Support Manager
Subject line: Very exclusive sets
Preview text: Very extreme savings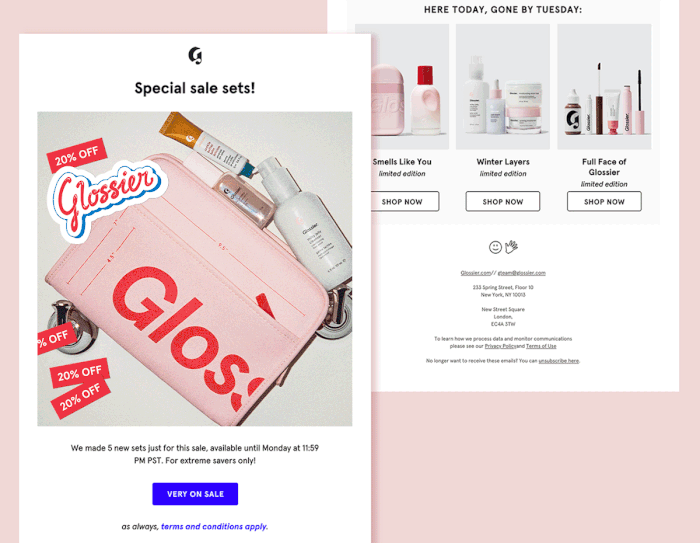 Nicole says: This subject line and preview combo made me open. It seems like once the sales start, everyone is yelling at you! This one got my attention because they focused on what is on sale that already sells well. I love their sets and they usually are already discounted, so a sale on that has to be good. The large GIF in the email is such a vibe. It's very much the style of the younger group they're selling too, but also seems like such a throwback. I think they also do a great job creating a sense of urgency around the sale, reiterating the deadline in two different ways.
Subject line: Order #xxxxx is on the way!
Preview text: Your items will be with you soon! Rug Setup and Care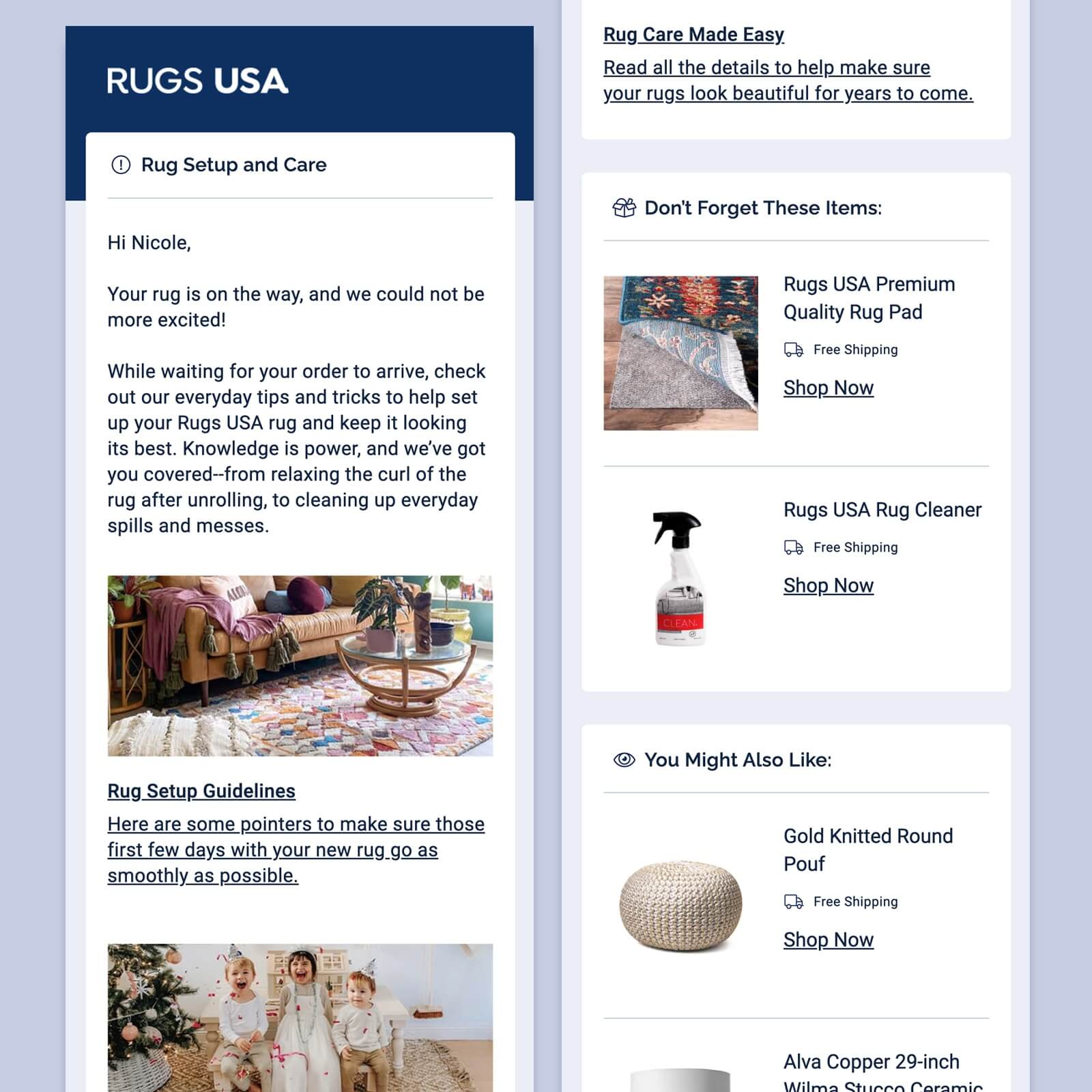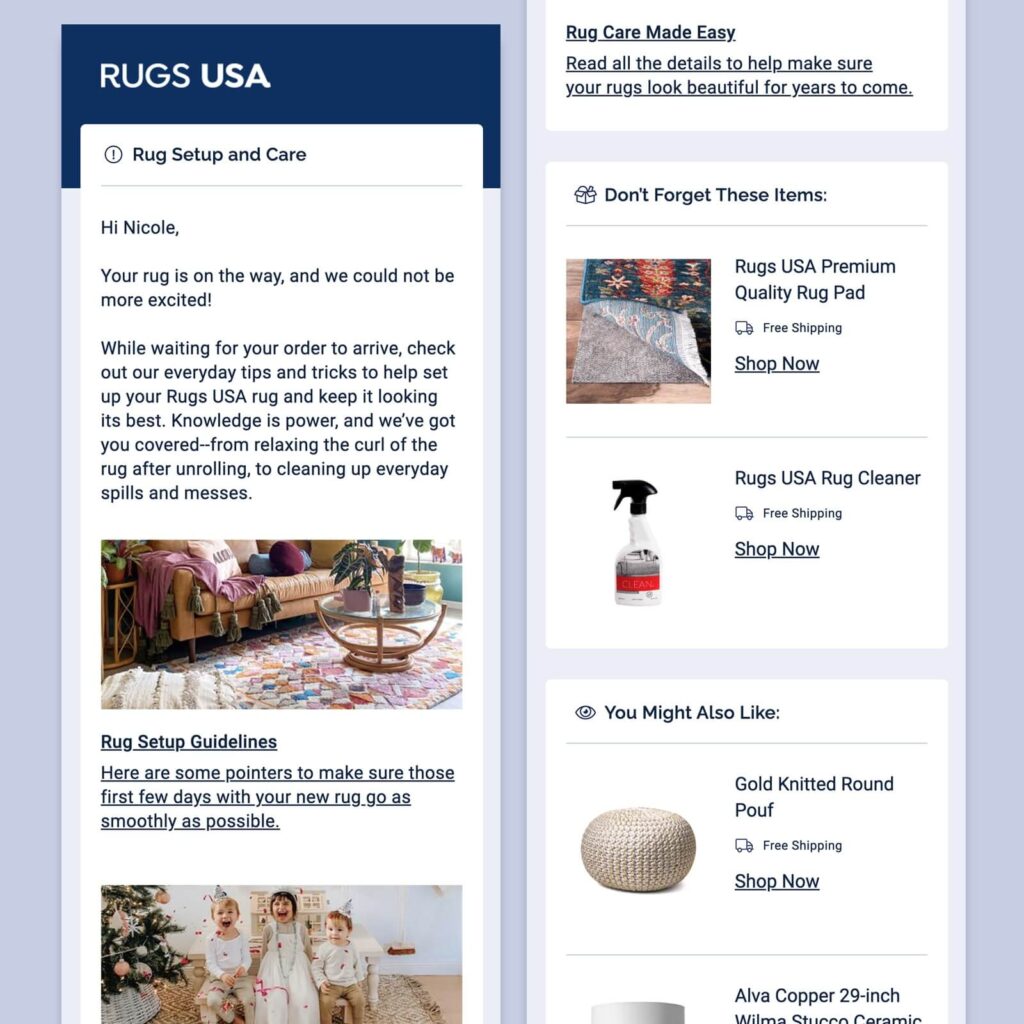 Nicole says: Is it weird to say I liked an email about rug care? I wanted to include this one because I thought it was a great post-sale email. It included some useful tips and useful products for me to prepare for my purchase and also made me like the brand more for helping me out.
Daniel Hawkins, Marketing Designer
Subject line: The US – Top 10 Infographic templates

Daniel says: Grabbing the attention of subscribers is a key consideration of email marketers. Here, Canva is ensuring that they stand out before the email is opened. Spotted in Gmail, this animated logo is impossible to ignore, it elevates brand awareness and according to Marcel Becker, Director of Product Management at Verizon Media Group (Yahoo Mail and AOL) when a brand logo is displayed in the inbox subscribers are "10% more likely to actually open the email, because they see which brand it is from, and they are more likely to trust it."
Find out more about adding a logo to the inbox in Gmail.
Jaina Mistry, Senior Email Marketing Manager
Subject line: Happy Thanksgiving!
Preview text: – – Your friends at Pact®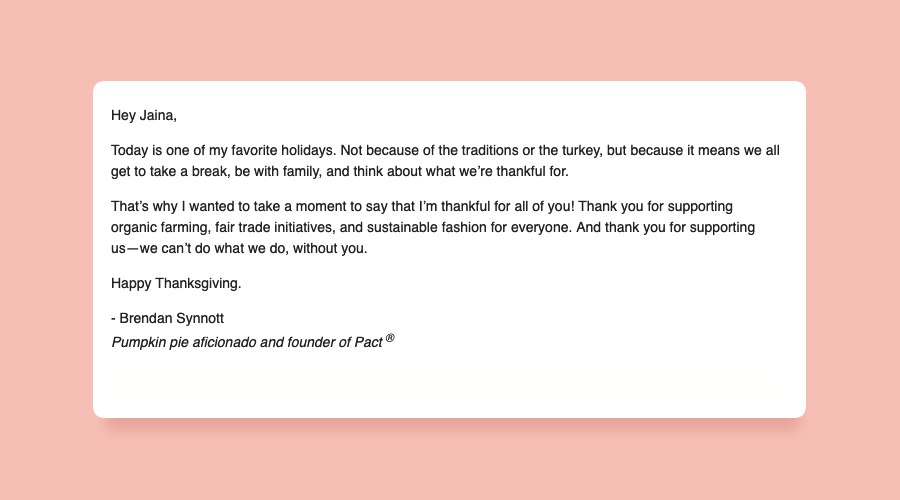 Jaina says: There isn't a single link or call to action button taking me to a sale or their website. Strange strategy? Maybe. But, it just re-affirms that this email's main goal is about building brand loyalty and awareness. If Pact had decided to link to a sale or their website, it would have diluted the message of thanks this email is all about.
Carin Slater, Email Marketing Specialist
Subject line: Michael, Thank you for seeing ETERNALS at AMC
Preview text: Discover more movies to love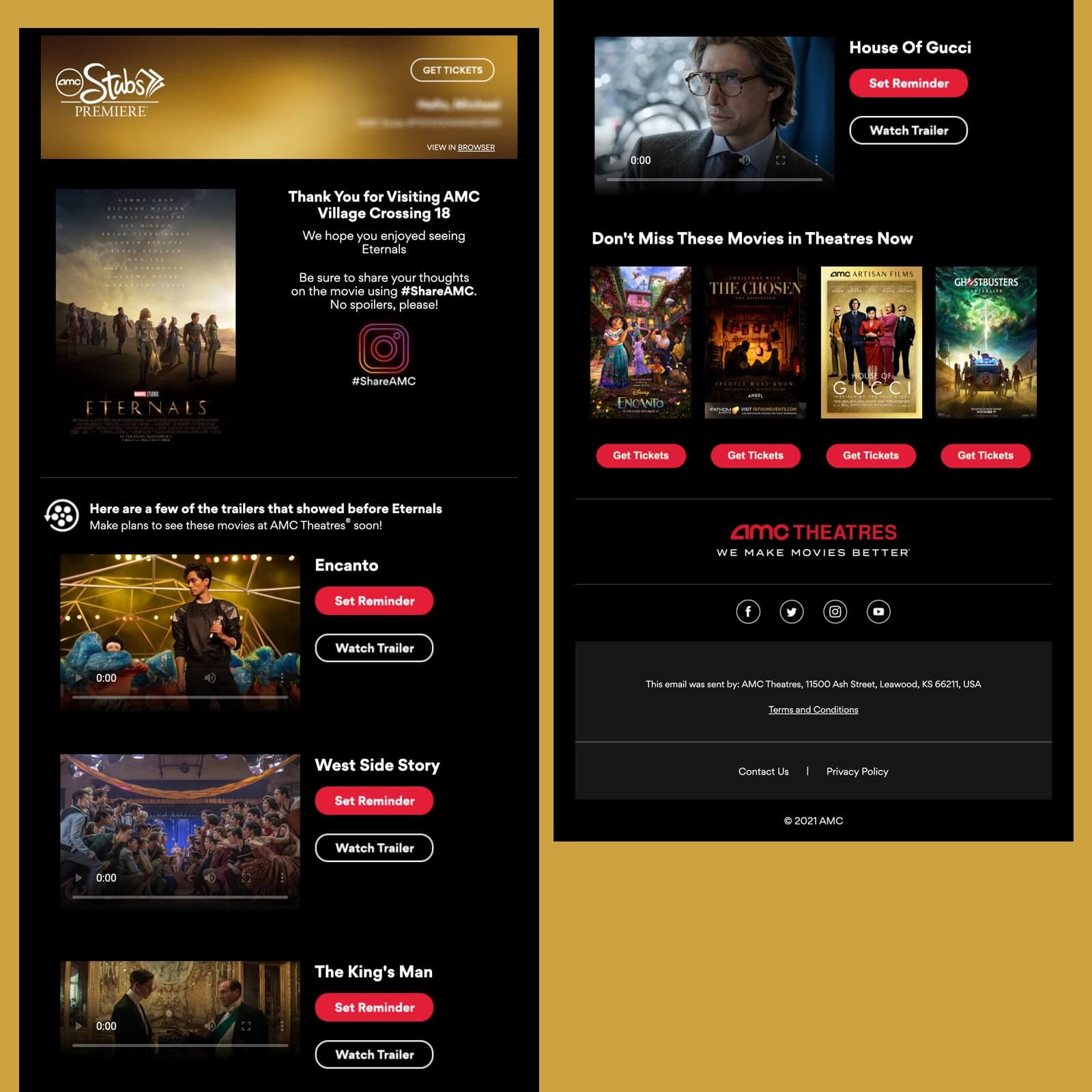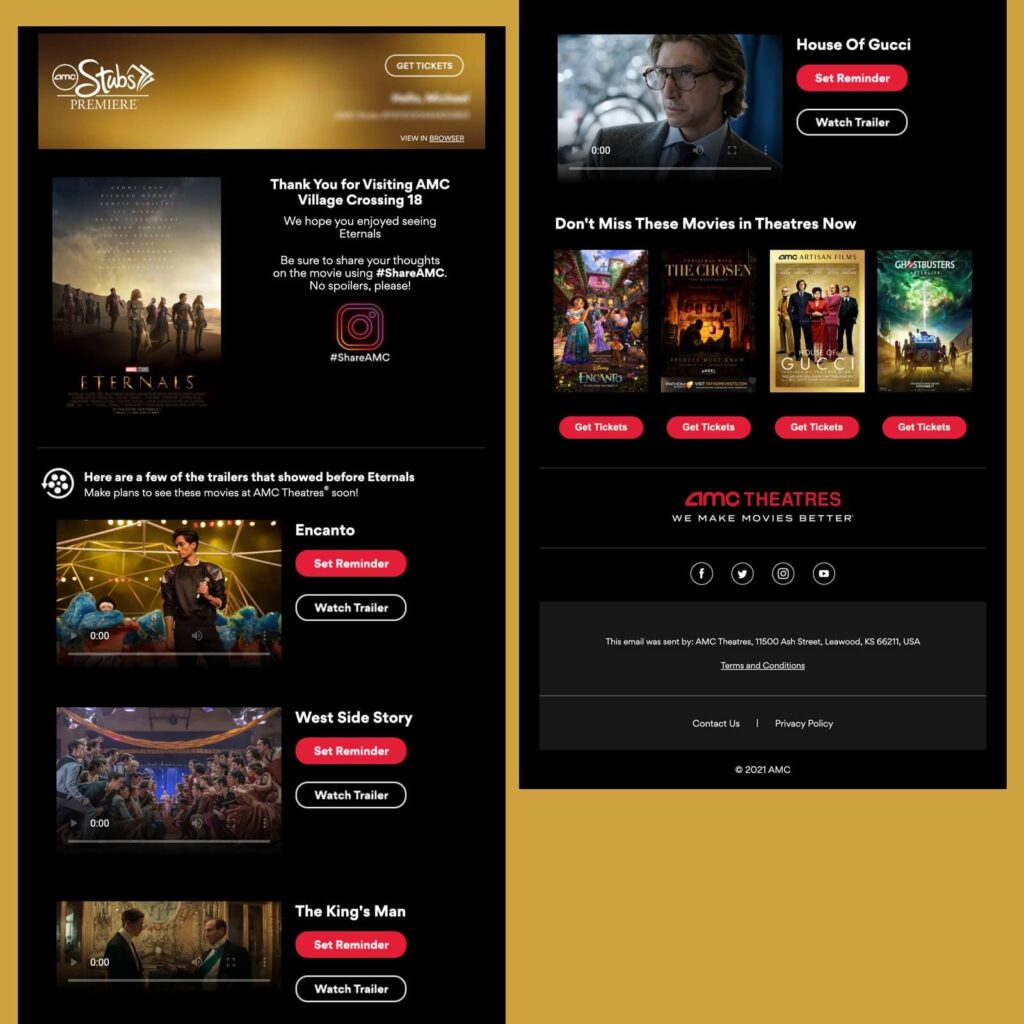 Carin says: The use of personalization in this email really stood out to me. They had the movie we just went to see as well as links to the movies of the trailers that we saw (though the image for one of the trailers was incorrect).