Come one and all as we head into Q4, a time when inboxes burst at the seams with marketing messages, beckoning us toward seasonal products and offers. This month, the team have collated an immersive mix of interactivity, animation, and carefully crafted design examples.
⚡️ Which brand made the best use of a tech giant's outage?
🛒 Who made us want to buy things that weren't on our shopping list?
⚾️ How has a brand's post-purchase experience knocked it out of the park?
Read on to see what email campaigns caught our eye in October 2021.
Cynthia Price, VP of Marketing
Subject line: Your chain of goodness starts here.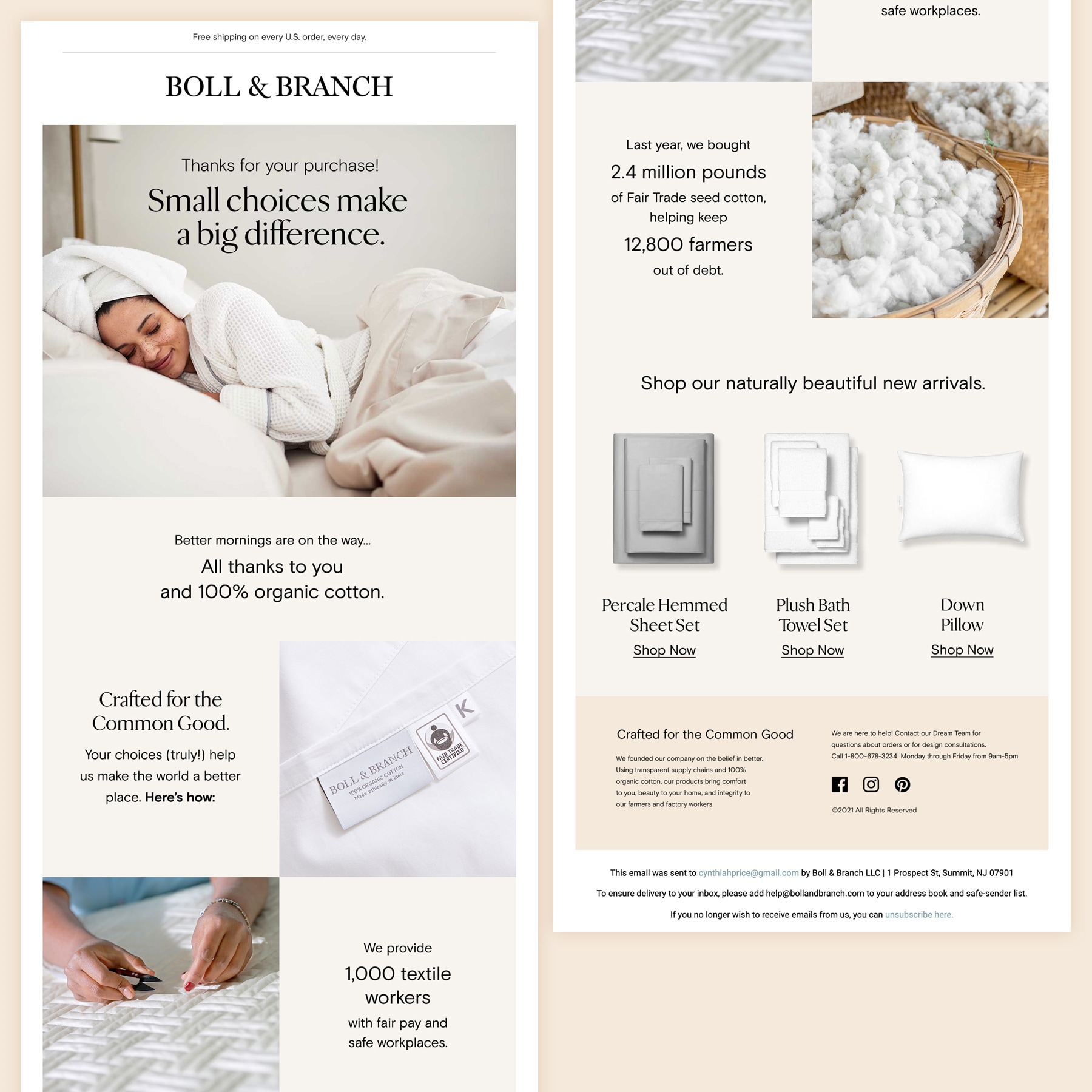 Cynthia says: I have a puppy who tore a hole in my favorite sheets recently. So, after what must have been hundreds of touchpoints by their tenacious marketing team, I decided to try a set from Boll & Branch.
Just after I purchased it and the transactional email came through, I got this one. It affirmed my decision and made me believe on some level that my future self would sleep just as happily as the lady in the hero image. They're not jumping to the next sale—and they're not stopping at the logistics in the confirmation. They're taking this moment of heightened awareness and intent and using it to build a relationship with me.
The success of this email would be hard to measure, but it was 100% worth doing. Related: I think there's a waffle blanket sitting in my abandoned cart right now.
Carin Slater, Email Marketing Specialist
Subject line: Inside: Your weekly usage report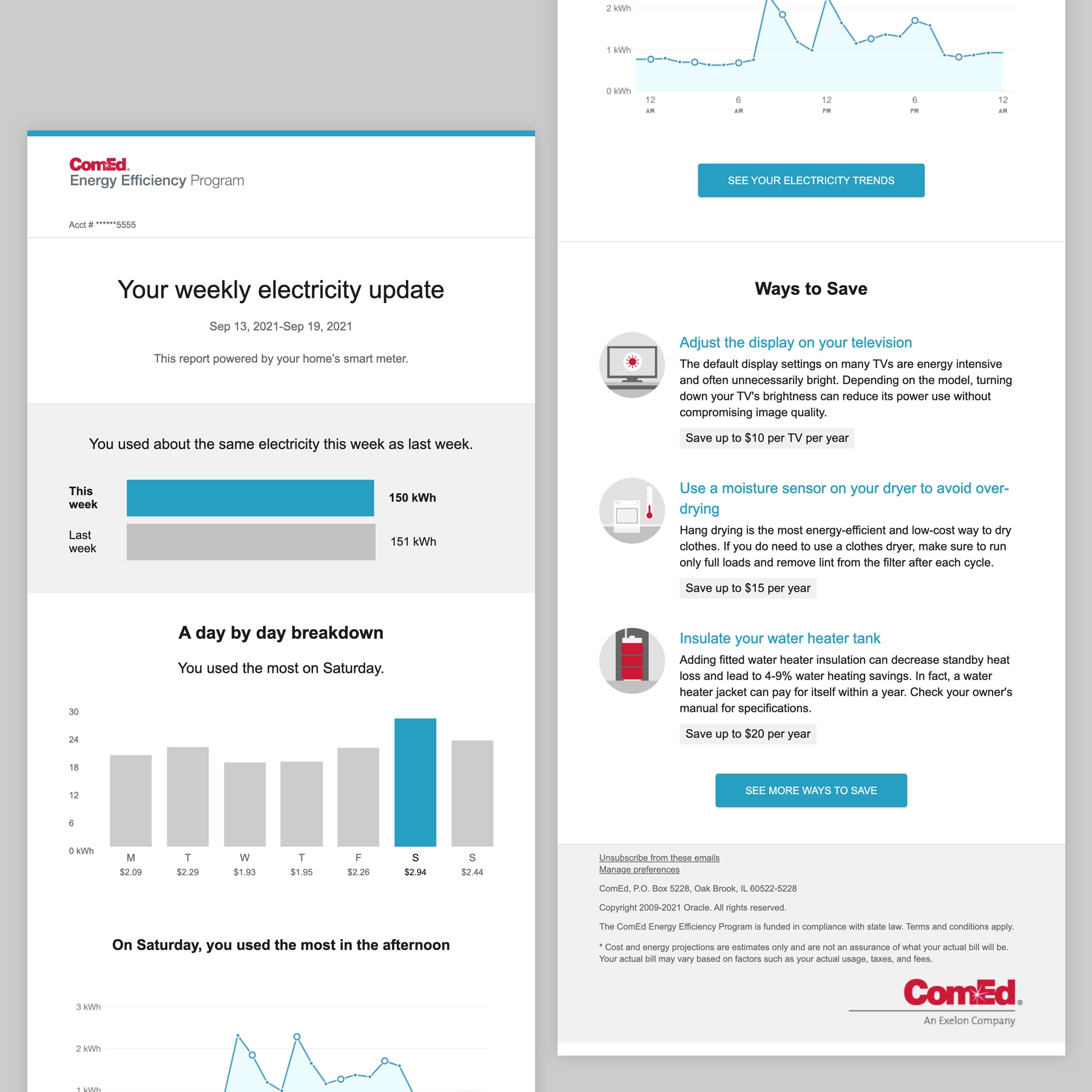 Carin says: It's pretty simple, but the bar graphs are HTML instead of images. I almost didn't even realize I was viewing it with images off. I'm sure it makes it easier for personalization as well.
Magan Le, Content Marketing Manager
Subject line: Instagram May Be Down, but Our Holiday Arrivals Are Up.
Preview text: Get Ready for the Festive Season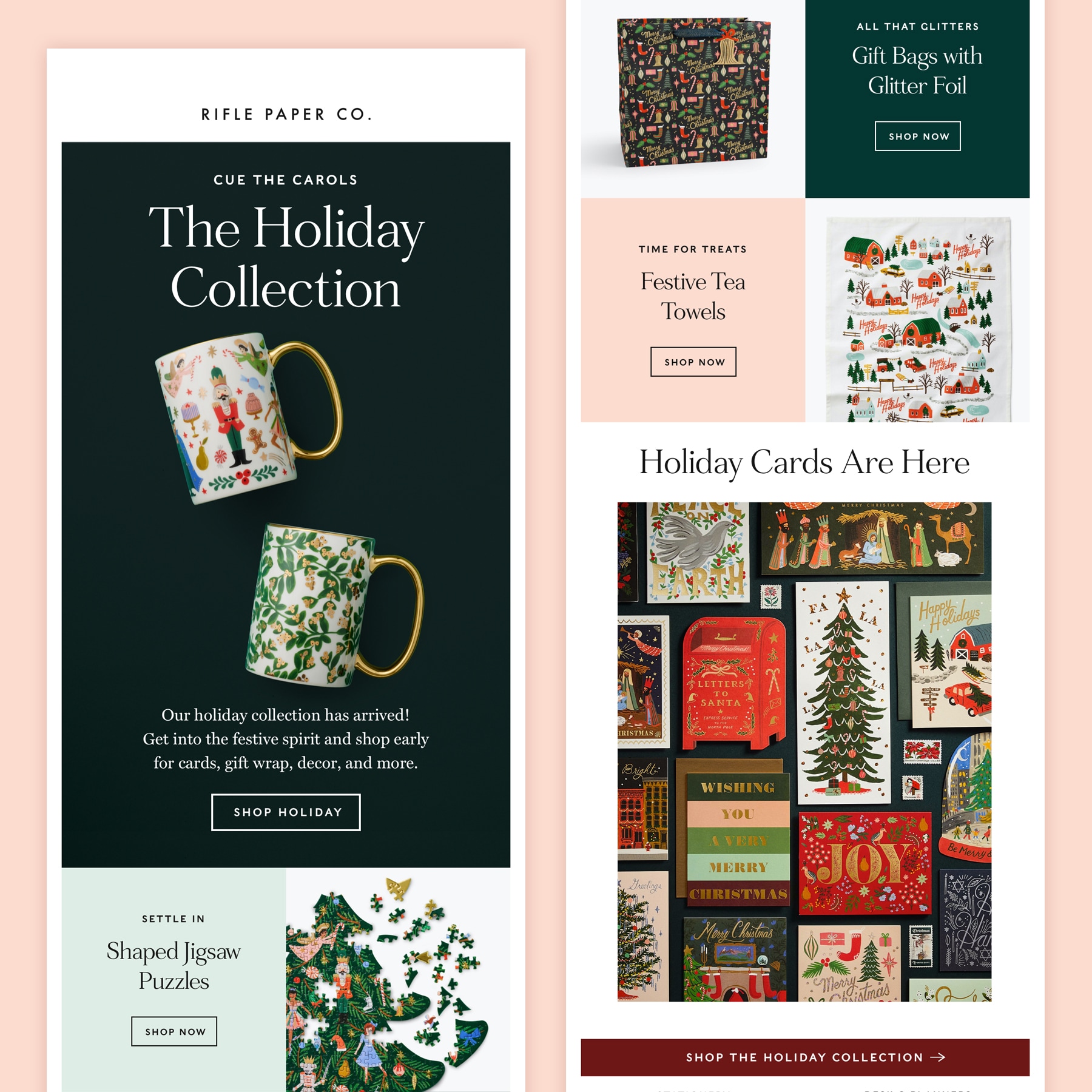 Magan says: Who could forget the great Facebook outage earlier this month? While I got a few emails that referenced the event, I particularly like Rifle Paper Co.'s because it wasn't just throwing in the outage to catch attention. They also weaved in the actual content of their email—serving a double dose of relevance in their subject line to ensure not only high opens but also (likely) high conversions.
Subject line: Build your confidence and plan successful projects
Preview text: Visualize projects with Timeline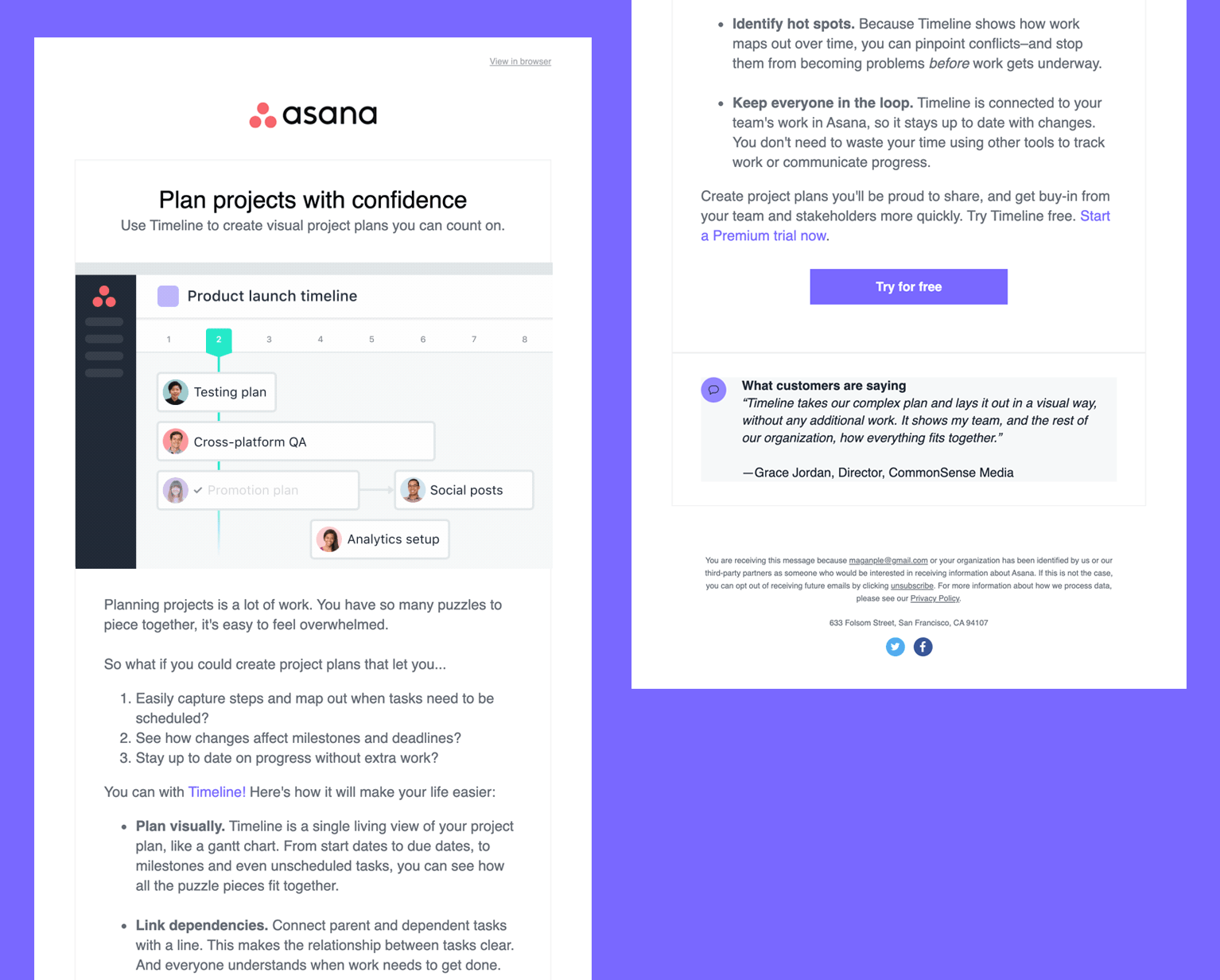 Magan says: The animated GIF of how Asana's Timeline feature works drew me in. Project plans can change, and it's such a pain to figure out what needs to move as a result. This upsell email tells you plainly how Timeline helps and even includes a customer testimonial as social proof. Even though it requires a higher tier plan, they offer a free trial so you can see for yourself if it's worth paying up.
Daniel Hawkins, Marketing Designer
Subject line: Introducing the next-gen wired indoor Nest Cam
Preview text: Intelligent alerts and a versatile new design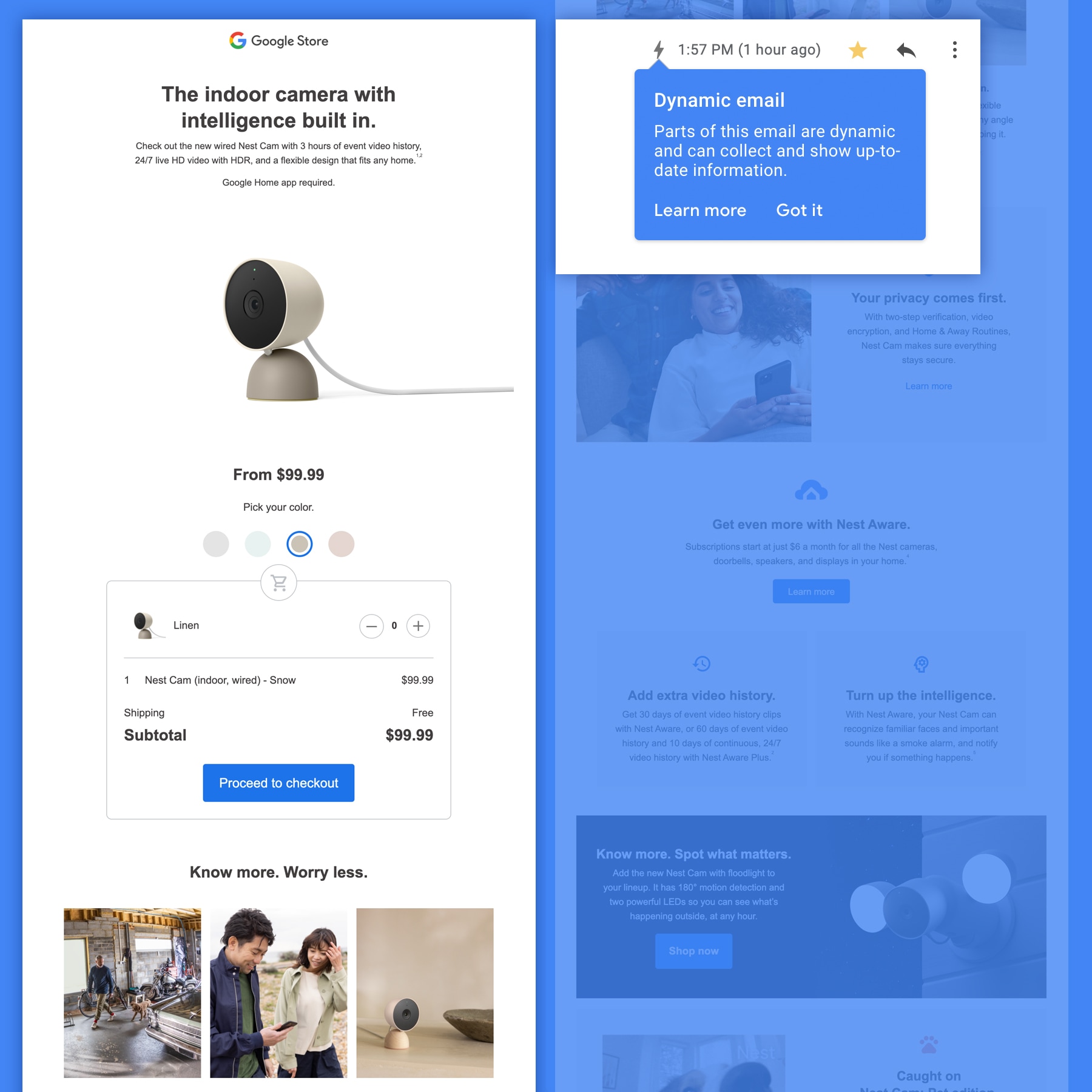 Daniel says: This email stood out because of a clean design with photos that felt like they were all part of a set. However, the main thing that I noticed was the ability to build a shopping cart from within the email itself. This was a great example of AMP for Email in action.
When I opened the email in Gmail, I had an alert pop up that said it was a dynamic email that could "collect and show up-to-date information", so I scrolled through the email to find exactly what was dynamic. What I found was that the products section was interactive and my cart subtotal changed based on selection. A nice feature that worked well and sparked interest, even though I wasn't shopping for this item.
Tanya Littlefield, Sr Director, Customer Marketing
Subject line: Welcome to Family Sharing
Preview text: Welcome to Family Sharing, Tanya! As a member of your family, you'll get access…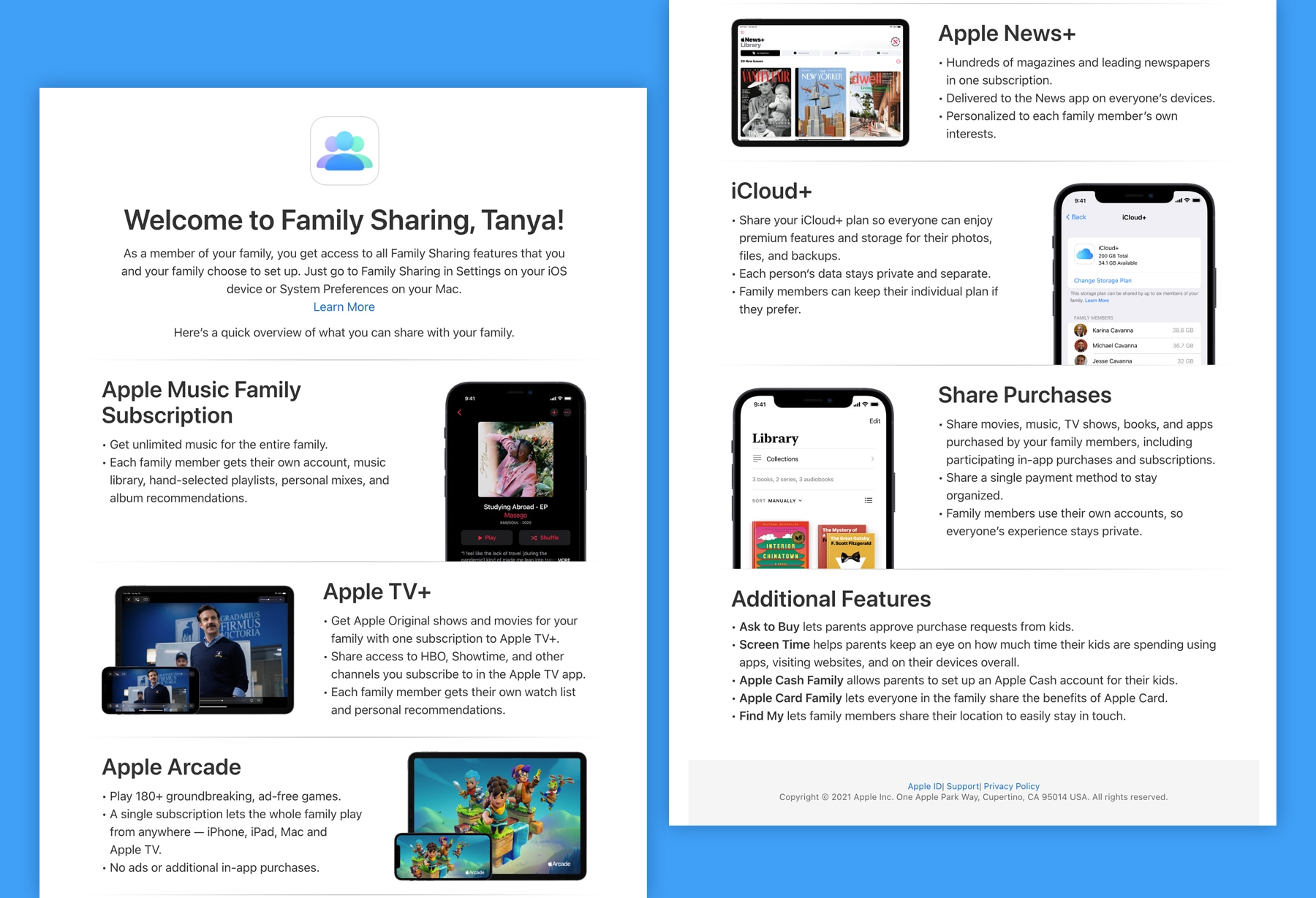 Tanya says: Simple and super scannable. Within 10 seconds, I knew the reason for the email, the benefits of the feature, and everything I could do with it. It's a lot of content, but easy to digest.
Kimberly Huang, Content Marketing Specialist
Subject line: New for you! 📲 The latest app updates.
Preview text: Improved workshops, meditations, and more.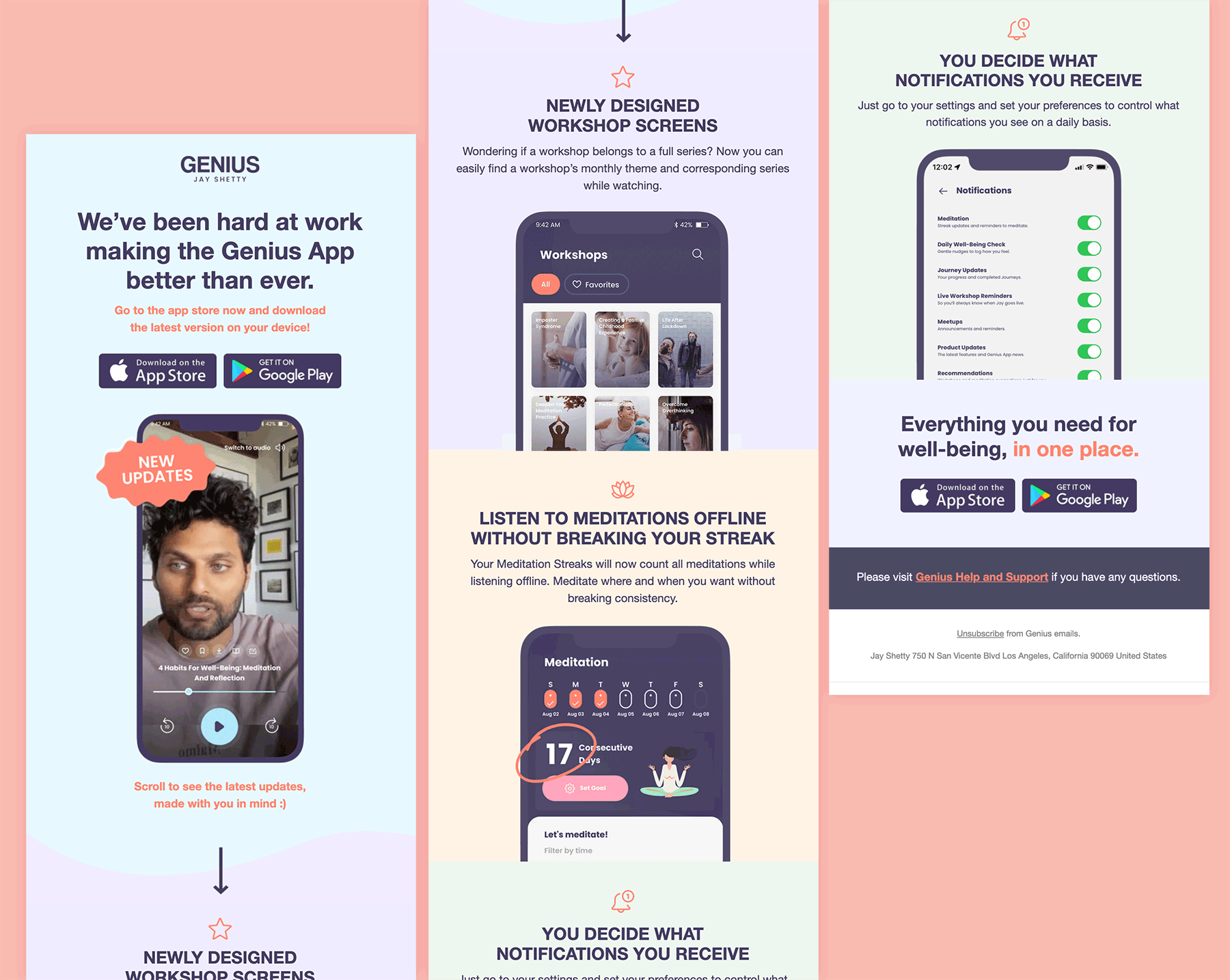 Kim says: Why did it stand out to me? The design! This email's goal was to share all the app updates, and I thought they did so in a clear and concise way. Great use of color and iconography to break up each section. Plus, the animated GIFs were simple yet effective.