For our first edition of Feature Friday, we are celebrating email personalization and how Kate Spade is using it to better engage and connect with subscribers with live polls. 
Recently, Kate Spade sent an email to subscribers with a live poll that encourages subscribers to engage by choosing which type of jewelry they prefer.  Here's how it works:
The email starts with a hero image showcasing Kate Spade jewelry with a great

call to action

button, directing subscribers to shop on their website. 

Kate Spade took it a step further and created a poll to showcase eight different jewelry options and asked subscribers which kind of jewelry they prefer.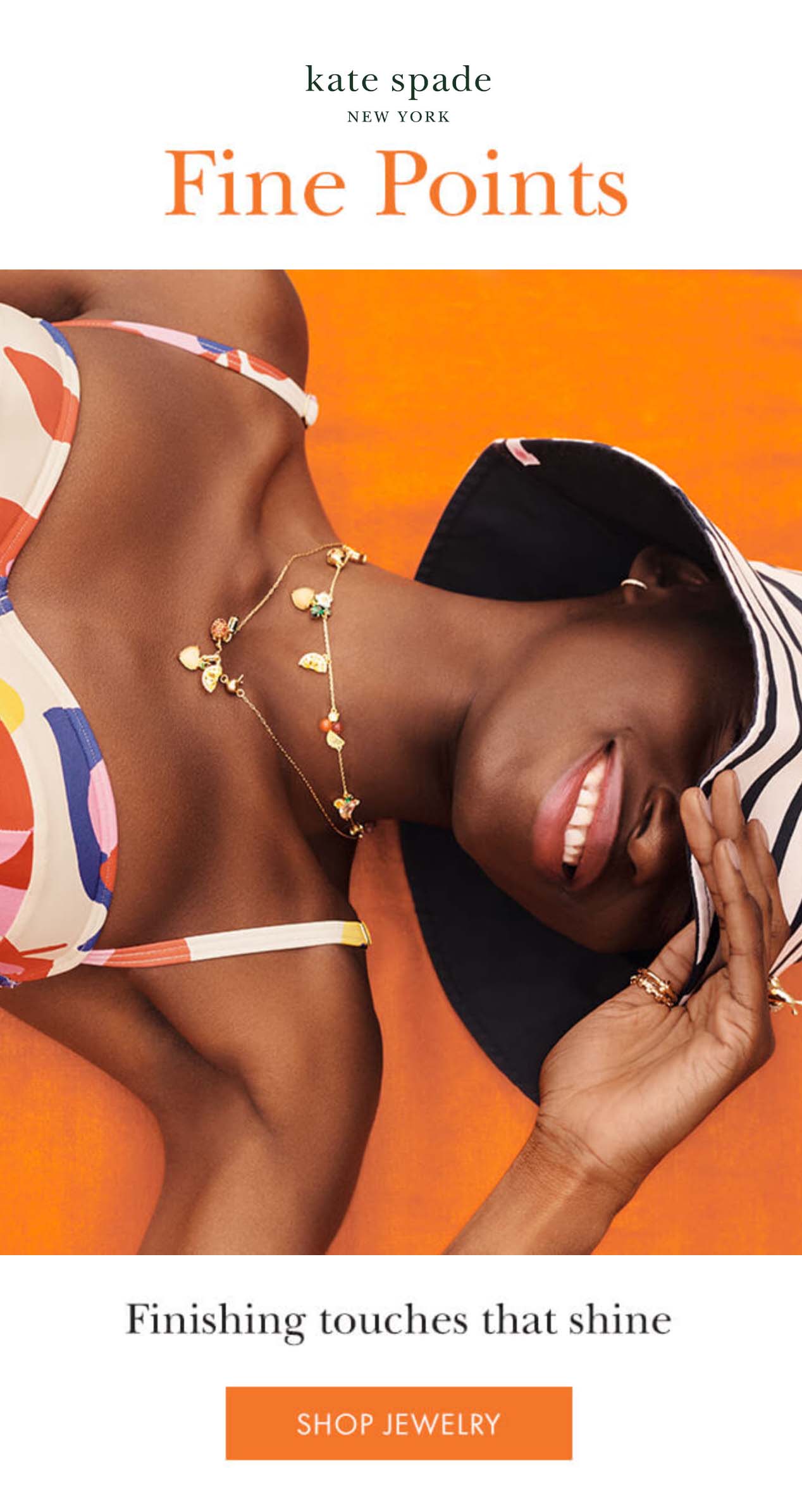 Why live polls in email work for Kate Spade
The live polls are very on brand for Kate Spade:  super colorful, and with a clear call to action with the vote button beneath each image. This makes it easy for subscribers to know what to do as they are scrolling through the email. 
Kate Spade chose to display percentages beneath each image, which will live update as subscribers click through. Once they clicked the vote button or clicked on the image that was in the poll, subscribers were directed to Kate Spade's website so they could shop for jewelry related to the preferred category they chose. This is a great example of how using dynamic content can enhance the subscriber experience and in turn, increase engagement.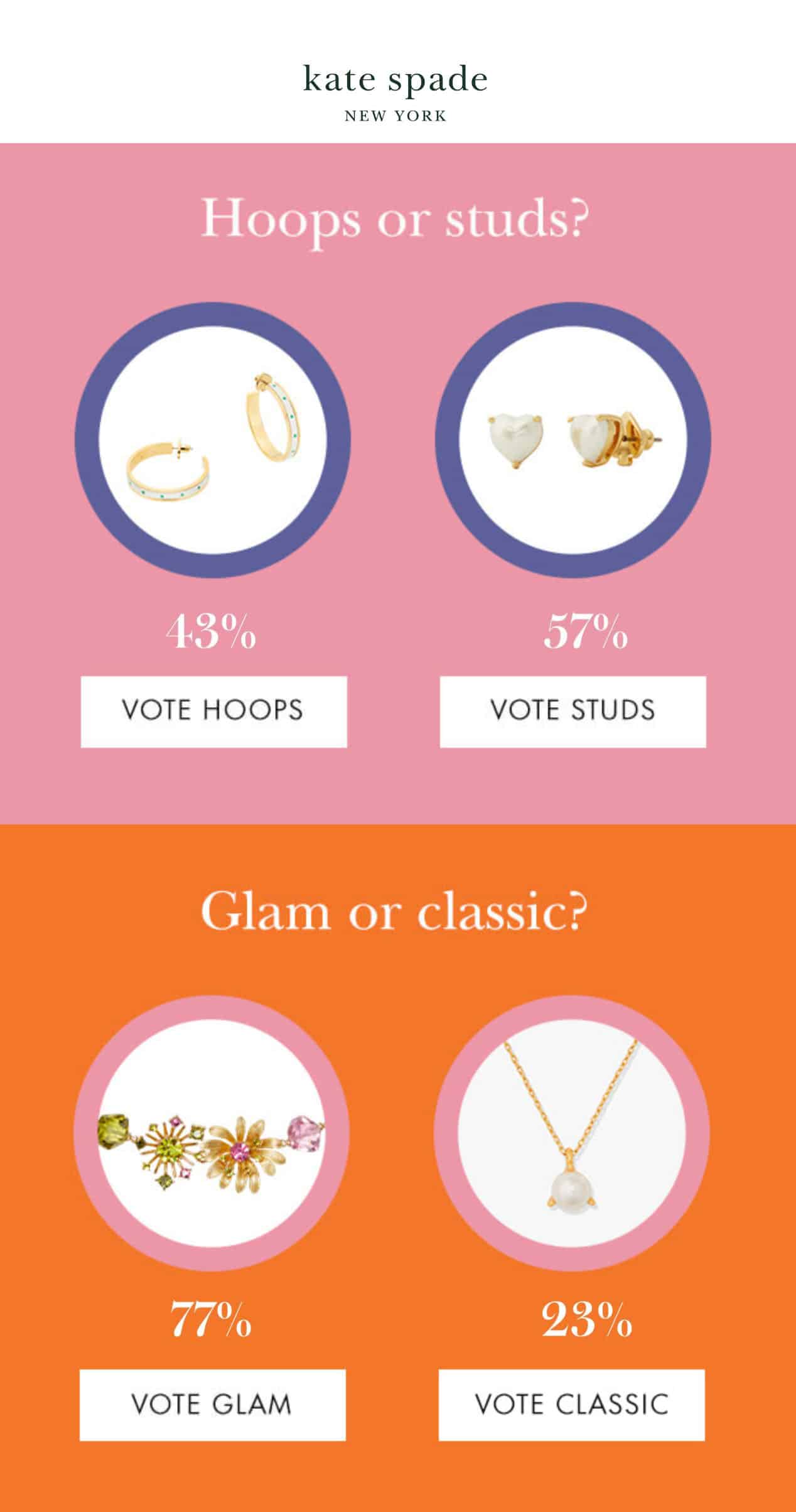 As you can see, live email polls are a great way to have a two-way dialogue with customers and encourage them to engage with your emails. From this poll, Kate Spade also gathered data on their customers as to what kind of jewelry they prefer. They can then use that data for a more personalized experience in the future.