Read Time: 1 min
Happy customers make us blush: Litmus earns 2021 TrustRadius Top Rated award, among others
We're thrilled to announce that we've earned the 2021 TrustRadius Top Rated Badge in the Email Marketing category for the second year in a row.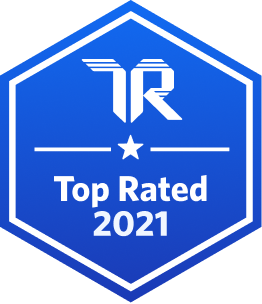 And we're honored to also be recognized through G2 Crowd as a Leader in Email Marketing for the past four quarters. Recognition includes the Leader, Leader Mid-Market, High Performer Small Business, High Performer Enterprise, Easiest Admin, and Users Love Us badges.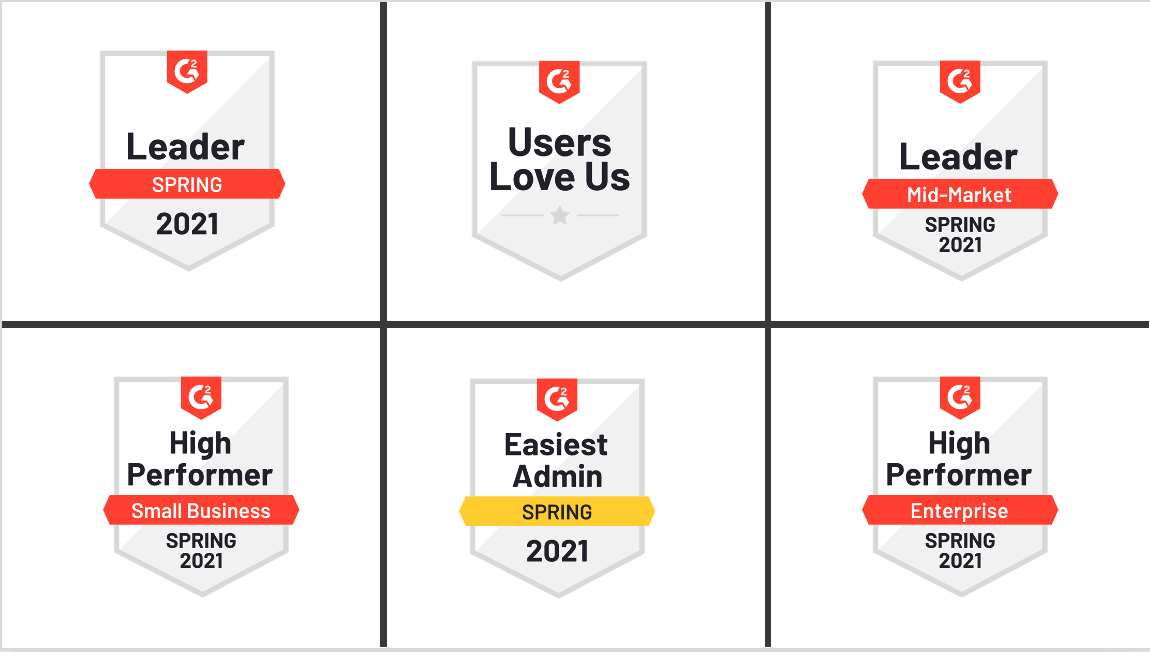 It is humbling to receive these kinds of awards because they are hugely influenced by our customers and what is said about us. One of our core values here at Litmus is to "take it to heart"—meaning we're passionate about our customers. Everything we do is with the email community in mind.  One customer scored us a 10 out of 10 and that made our little email hearts almost burst.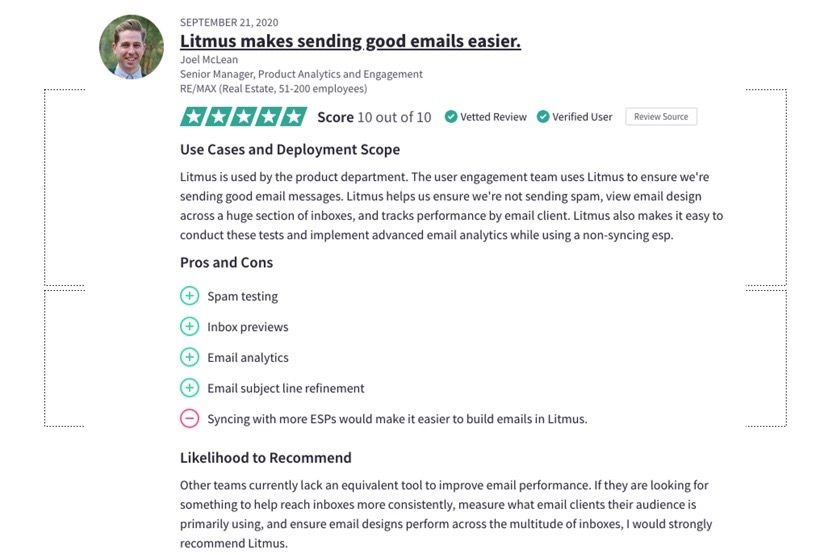 And we don't take you for granted.
So, thank you to every single Litmus customer… we ❤️ you
Curious what goes into these awards (besides customer love, of course)? Check out our Press Release.