At Litmus we want to make email testing easier. We want you to be able to send with confidence every time.
To help get you closer to that goal, I'm thrilled to introduce two major new improvements: Instant Previews and Checklist. Once you try them for yourself you'll see how you can spend less time fixing problems and more time creating new possibilities with email.
Instant Previews: Get screenshots in seconds
Testing emails manually takes hours. Using Litmus always cut this down to mere minutes, but after this latest update previews now take just seconds. Making sure your email looks great in every client and device has never been easier (or faster!).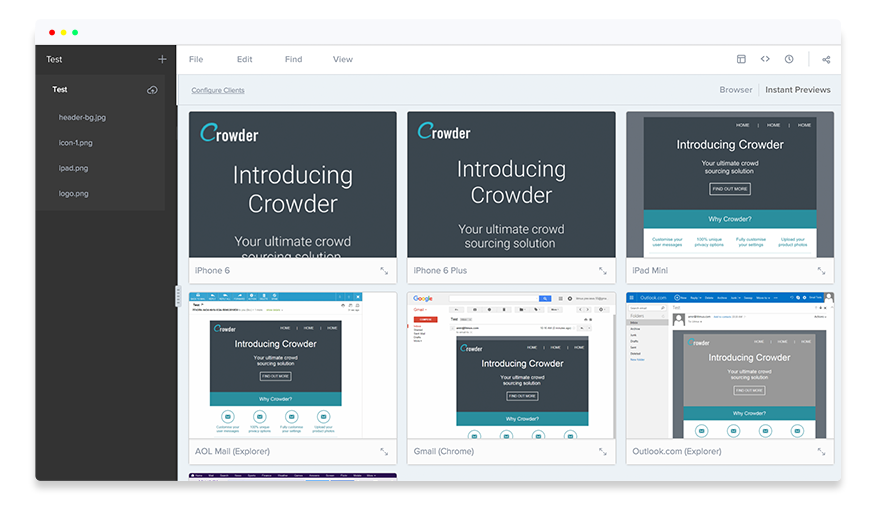 Checklist: Take the fear out of pressing send
At Litmus we've sent hundreds of emails. And over the years, we've watched you send millions. By monitoring for problems in all these emails—and noticing what works—we've been able to distill 10 years of research and learning into a new product: Checklist.
Within Checklist you'll find:
Tips for optimizing your from name, subject line, and preview text
Instant previews of your email in popular inboxes
An actual checklist of improvements to ensure links, images, and tracking work properly.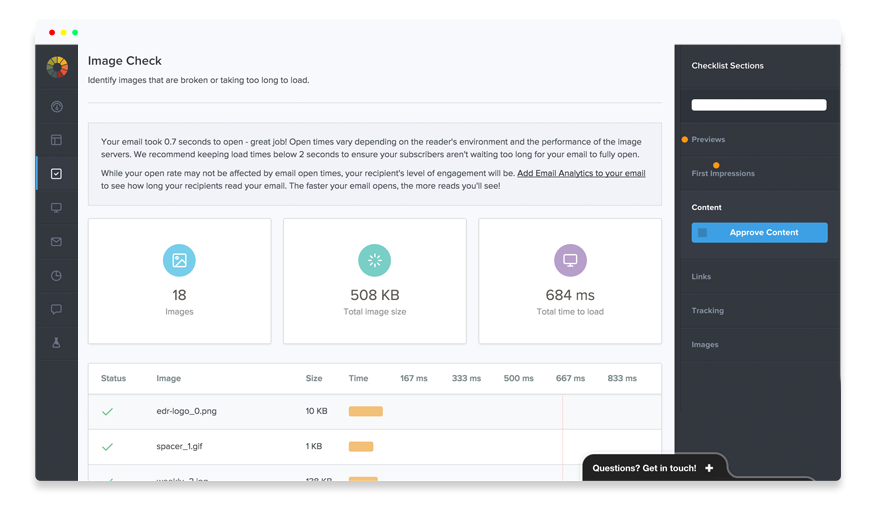 Checklist gives you the confidence to press send.
Builder: Build, test & troubleshoot in real time
Tired of bouncing between your code editor, mailing platform, and Litmus? So were we. Now you can build your email in our web-based editor, Builder, and get instant previews in 40+ email clients as you go.
It's a transformational way to build emails. Pre-launch we showed this to people at our conferences and they were knocked out. I can't wait for you to try it.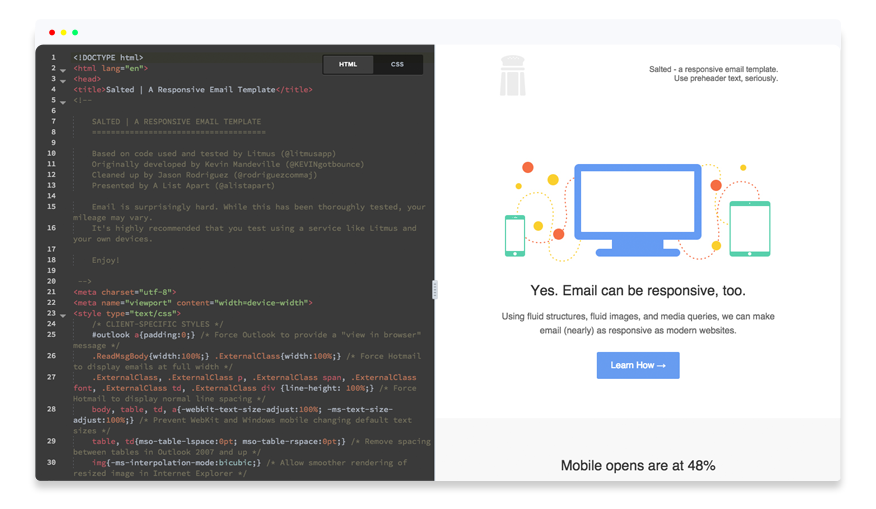 Take it for a spin—for free
Want to spend less time building and testing your emails—and more time creating possibilities with email? Try Litmus free and start sending better email today. Give it a try and let us know what you think. I'd love to hear your feedback.
Get started in 30 seconds. No credit card required.
Existing customer? Check out our quick start guide to using these new tools.
Reactions from customers
We're thrilled about these updates—and think you will be, too. But, don't take our word for it. We've received seemingly endless positive feedback on Twitter and via email.
Here are just a few of our favorite tweets:
@litmusapp your new builder feature is amazing! Themes and snippets are awesome extras that I didn't expect 👍

— Kellye (@100tacks) October 19, 2015
Product designers take note: @litmusapp just figured out how to move its product from the last step in email creation to the first step

— kevinconroy (@kevinconroy) October 19, 2015
.@litmusapp Instant previews is a #emaildev game changer. Take risks with your code and see what happens instantly. #emailgeeks

— Darryl Vos (@darrylvos) October 20, 2015
https://twitter.com/LibbahLoo/status/656092897687805952
Really struggling to remember Dreamweaver exists. The new @litmusapp builder is beaut.

— Lee-Ann Galvin 🇪🇺🇬🇧 (@Rokincow) October 21, 2015
Wow, great brand new @litmusapp with realtime email previews. Going to save a lot of time !

— Olivier Grenet (@Olivier_Grenet) October 20, 2015
Thanks @litmusapp for instant previews & @iModules for send immediately. Knocked an email out < 30m. #keepingthesuitshappy

— Sarah Morgan (@susantherobot) October 19, 2015
Been playing with the new @litmusapp, and I must say I love it. The new, quicker previews are a godsend. Amazing work, Litmus team.

— Justin Abantao (@jabantao) October 19, 2015
The new @litmusapp just changed my life…again.

— Rae Aberdeen (@raeaberdeen) October 20, 2015
https://twitter.com/lspraue/status/656162930371788800
https://twitter.com/travis_fulton/status/656145720714506240
@litmusapp Excited about new Litmus upgrade! Thanks for making our lives easier guys. #emailmarketing #html

— Damian Drozdowicz (@DamianWebDesign) October 19, 2015
The new @Litmus is awesome! I'm thinking we will need to move to Ultimate and provide this to our clients. Great update, team.

— Jason Long ☁️ (@longjasonm) October 19, 2015