If you've attended Litmus Live before, you know that one of the highlights is gaining practical advice and tips from our insightful speakers that can help optimize your emails immediately. There are over 60 sessions this year, which is a record number for us. But who are these brilliant speakers leading these sessions?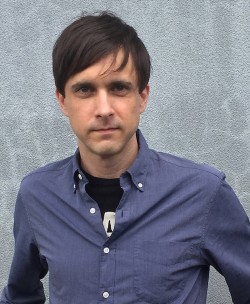 Get to know them better in our Litmus Live Speakers Series, where you'll find out more about who they are, how they got here, and what they care about most.
Today, we're meeting Steven Collins of Rebel. Steven will be sharing his knowledge about mobile email device detection at this year's Litmus Live Boston.
How did you get your start in email?
My first developer job was working for a non-profit organization in New York City, where most of my projects involved converting table-based layouts to CSS layouts. One day, I had a request to work on an email. At first it was a frustrating experience, but as I began to understand the complexity of email, I altered my approach and began to treat it like building a puzzle—from scratch.
What makes you most excited about email?
I'm excited about the underground community of email, and how we all share the same passion. Although we have different approaches, the overall goal is generally the same—consistent rendering, with less code, while being more accessible. Also, we're still in the early days of email, so we get the privilege to shape its future. Let's shape responsibly, please.
In your opinion, what are the greatest challenges email marketers face?
In my opinion, reporting is the greatest challenge facing email marketers. Explaining why some campaigns see a drop or increase in opens can feel next to impossible. If open rates drop significantly, the client might ask, "What went wrong?" and if open rates soar exponentially, the marketer might ask, "What went wrong?"
If you've attended or spoke in the past, what do you love most about Litmus Live?
I've yet to attend Litmus Live, but from what I've heard, it's a super friendly experience, and everyone is there to learn and share. I'm looking forward to speaking at Litmus Live Boston this year.
What is device detection and why is it important?
Device detection is basically a tracking pixel taken to the extreme next level. It can be used for analytics, targeting, or rendering modifications. It's important because it allows the ability to personalize content by knowing your audience at the time a message is opened.
Stay Tuned!
There's more where this came from! Stay tuned to meet more of our amazing speakers.
Get your Litmus Live tickets!

Register today to celebrate email with us!
Meet our other speakers!
Take a look at some of our other speaker features: