At Litmus, we pour a lot of time, love, and energy into making Litmus an exceptional place to work—one that empowers all of us to do our best work alongside exceptional team members. I am fortunate to witness how this hard work is paying off every day, and I'm proud to say that others see it, too.
We're excited to announce that Litmus was named one of the 2020 Best Places to Work by Inc. magazine.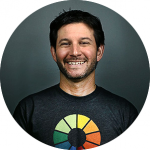 "We strongly believe there's no better place to work than Litmus, and it's because of the people. We're a team of innovators, and it's visible through the successful growth of our employees, our services, and the success of our customers worldwide."
— Erik Nierenberg, CEO of Litmus
Employees from nearly 2,000 companies of all sizes and industries took part in Inc.'s survey on topics including trust, management effectiveness, perks, and confidence in the future. Companies that were named a best place to work score high in all these categories, but here are a few things that we believe make Litmus truly special.
Benefits and perks that make a difference
We hear a lot of kudos for our benefits and perks program. It really matters to our team and we always improve our offerings to make sure they're the perfect fit for our team. Here are just a few of the perks we provide at Litmus:
Regular volunteering projects to support local communities and designated Volunteer Time Off (VTO)
Opportunity to work in one of the three Litmus offices, completely remote, or a combination
Free lunch and snacks every day in the offices
Learning and development tools, both online and in-person, needed to succeed for everything from computer equipment to career development
Regular outings and get-togethers to connect with each other and celebrate achievements
People first
Benefits and perks are only one part of the equation. What's even more important is the people. A great work environment and a strong culture is all about hiring smart, compassionate people and allowing them to grow: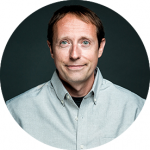 "The core of what has made Litmus an amazing place to work is this: Hire great people, trust them to do their job well, get out of their way, fin."    
— Brendan Caffrey, VP Engineering
Simply put, it's all about who you work with, near and far. If you're interested in joining a phenomenal team, check out our current openings.