Read Time: 3 min
Litmus Wins Big In G2 + TrustRadius's 2023 Spring Awards (Including "Best Feature Set"!)
At Litmus, we're committed to providing the best support to our community and our customers. It's kind of a big deal for us, so receiving review-based awards means the world to us. Sure, it's cool to be recognized, but it's even more important to be recognized for the values that are most important to us. 
That's why we're thrilled to announce that we've been recognized by both TrustRadius and G2 for Spring 2023… Yes, 40 times. 
Check out the badges below!
Litmus receives 35 Spring 2023 G2 badges
Our friends over at G2 are always some of our favorite people to hear from, since our standing there is determined entirely by users like you. Unbiased reviews, straight from the horse's mouth, as it were. And when it comes to Spring 2023, the reviews are in!
Litmus has come away with 35 G2 Badges, including but not limited to:
Best Results

Easiest Doing Business With

Easiest Setup

Users Most Likely To Recommend

Easiest To Use

Most Implementable

Best Useability

And more!
Plus, we snagged the coveted "Users Love Us" badge, coming in with a total of 35 badges across the categories of Email Deliverability, Email Testing, and Email Marketing.
Each of these awards is based on real user feedback, using questions featured in the G2 review form, which covers categories like Usability, Results, Relationship, are more.
Real reviews from real Litmus customers
But don't just take it from us! Here are some real reviews from real customers on G2 Crowd.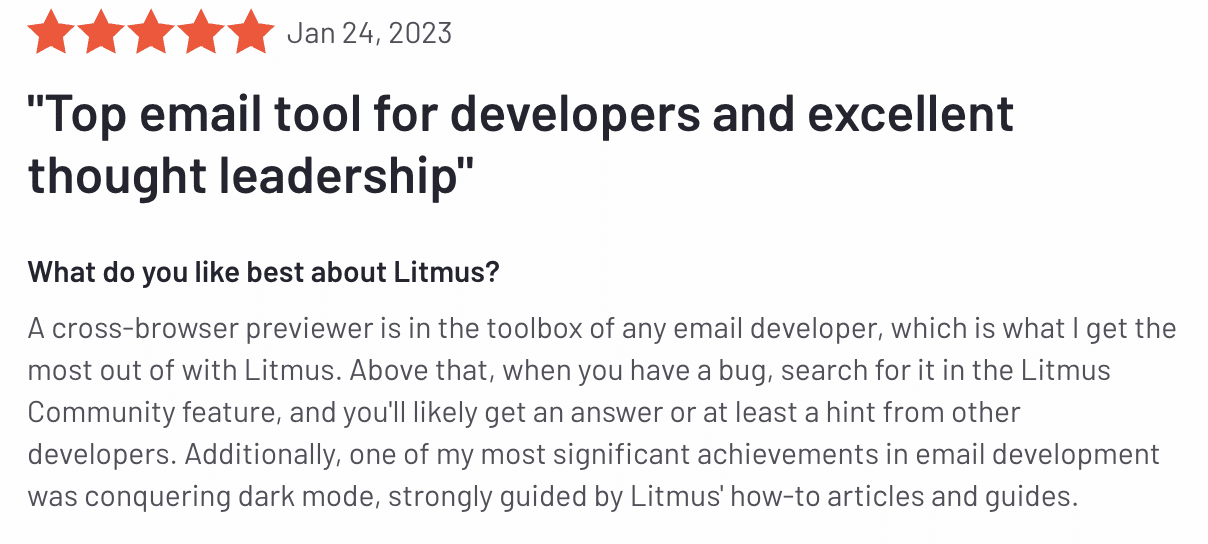 Thank you to everyone who shared their experiences, and we are proud to continue serving you. 
Litmus named on TrustRadius 2023 Most-Loved List
But that's not all. Litmus has also been named on TrustRadius' 2023 Most-Loved List, in addition to collecting four badges in their Top Rated awards. The TrustRadius Top Rated Awards recognize B2B technology products that meet TrustRadius' three criteria of recency, rating, and relevance. And the Most-Loved List showcases platforms that, "Stood out among the rest for their ability to inspire devotion and admiration from their users". 😍 
So, you could say it's kind of a big deal. This year, twe've been recognized on the 2023 TrustRadius Best Software List for four categories, including:
Best of 2023

Best Feature Set

Best Value For Price

Best Relationship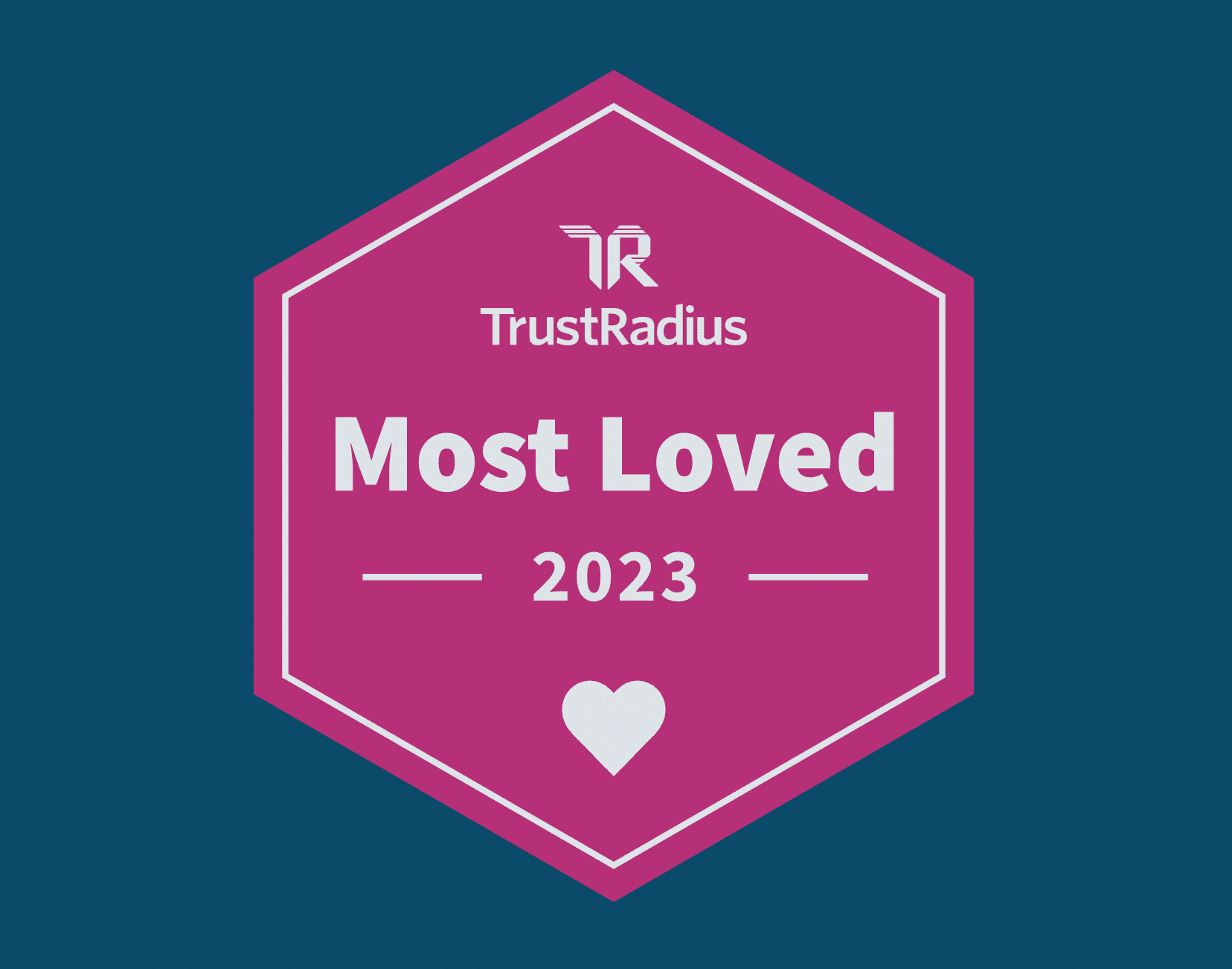 We heart you too, TrustRadius. 
Thank you all for reviewing us on G2 and TrustRadius. Seriously. You all are the reason we do what we do, and we couldn't do any of it without input from our lovely users. So thank you, customers near and far, for making your voice heard, and helping Litmus continue to make every send count.