We're proud that many of our Litmus team members are engaged with local charities and nonprofit organizations all over the world—and Litmus wants to support them in making a difference in their local communities. That's why we're offering volunteering time off (VTO)—that's a paid day off work that every Litmus team member can use to volunteer at an organization of their choice.
Litmus Core Value #5:
Be Beyond Litmus
We're active in our communities inside and outside Litmus. We strive to cultivate generosity, make a positive impact to those around us, care for one another, and maintain a healthy work/life balance.
Curious how the Litmus team uses that VTO day? Four members of the Litmus team share their stories.
---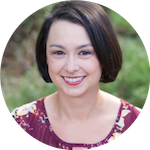 Organizing a back-to-school party at a family shelter
Safiya Moran, Senior Data Scientist, based in Columbia, SC
There's a wonderful local organization in Columbia, SC called Givation that coordinates monthly volunteer activities suitable for the whole family. One of the activities my family participated in this year through Givation was a Back to School party at the Family Shelter.  We gathered school supplies to be distributed to the children living at the shelter. The best part though was the actual party! We spent an afternoon at the shelter, playing games and socializing. Bingo was definitely a crowd favorite, though I lost my voice calling out numbers to a large and very excited group! It was a really nice way to connect with other families in our community and celebrate together.
Being generous with our time and resources is something that is important to my family and I, and is a value that I strive to pass on to my daughter. This shared value is one of the reasons that I feel so fortunate to be a part of Litmus and really appreciate the opportunity to use VTO to have an impact in our own communities.
How you can make a difference for families in and around Columbia:
If you live in the Columbia area, check out Givation to find local volunteering activities and get involved. And if you'd like to support Homeless No More, their family shelter, and all the other programs they run to support families in need, consider a donation or check out their website for other ways to get involved.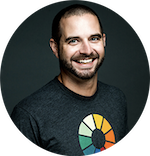 Helping the Professional Ski Instructors of America improve their website
Brian Feucht, Architect, based in Mt Hood Parkdale, OR
The Professional Ski Instructors of America (PSIA) has fostered a lifelong drive to improve myself through education and adventure. Through my experiences, I have developed a community which has become my support system in my education journey and some of my favorite ski buddies. By volunteering, I am able to give back to the organization and community by enabling and encouraging others to find their own love of snowsports and teaching.
One of the ways I regularly volunteer for the PSIA is by participating in a steering committee to modernize and improve our website. Work on this committee typically involves reaching out to the membership base to understand their needs—and then design content and features to meet those needs. Even with that work though, we are often left with a long list of tasks our community would find incredibly valuable but the organization staff does not have the time or skills to complete.
When came time to take advantage of my VTO day, working on that list was an easy choice. I know that many members will be happy to find webpages now print cleanly with a map to the meeting location as cell phone coverage at ski areas is often spotty. I was also able to make progress on developing new features to encourage community engagement through collaborative photo albums and member video interviews. Having the dedicated time for volunteering allows me to lend my expertise to PSIA in a way that is impactful to a community that I care so much about.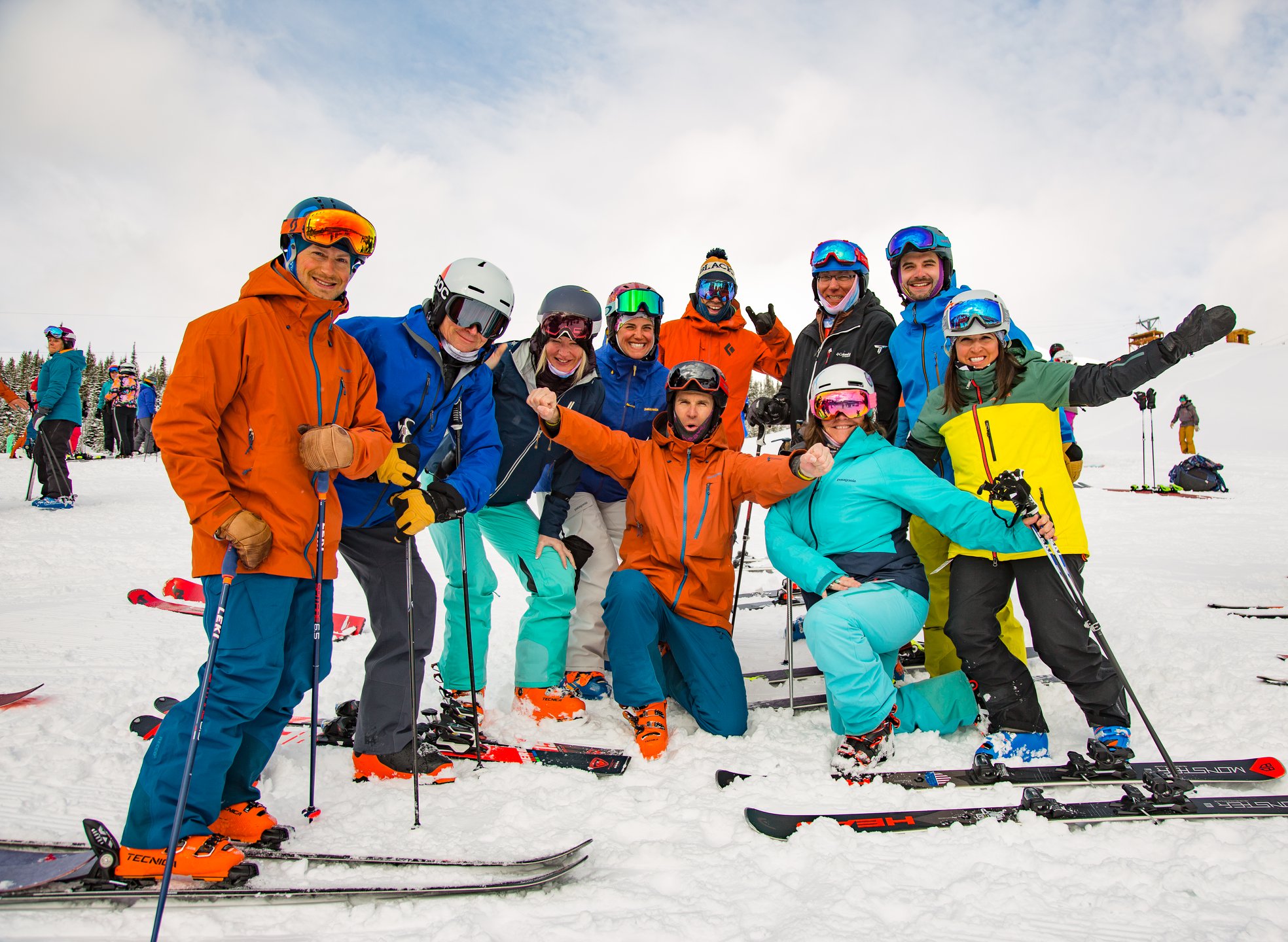 How you can support the Professional Ski Instructors of America: 
Love snowsports and want to share the stoke? Interested in improving your own riding and skills like public speaking, coaching, and managing groups? Reach out to your local mountain's ski school.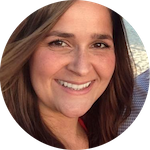 Cancer to 5k with the Ulman Cancer Fund for Young Adults
Jess Callahan, Sales Enablement Manager, based in Mount Pleasant, SC
Giving time has been my way of giving back since graduating college. Being a broke college kid and not having cash to give, time was a great way to make a difference. That has carried through my life and this past year I volunteered with the Ulman Cancer Fund for Young Adults. The program spans all ages, and not just young adults, but anyone battling cancer, whether in remission or in active treatment. 
Every year the Ulman group trains and completes a 5k in January. "Cancer to 5K" is the official name. A group of about 40 participated in the 2019 race. We began training 12 weeks prior to the January 2019 race in the Charleston heat. Think of jumping jacks and lunges in the sweltering heat with gnats biting your ankles, before running with the wet air plastered on your face. Sounds miserable right? But when you see the smiles of the survivors, all of the annoying little bites and sweltering heat melt away. They are just happy they are able to move their bodies. It brings an appreciation for moving the physical body, not because you have to, but because you can. I always pictured cancer as something that you can look at someone and see, the effects of chemo altering someone's outward appearance, but it's clear that cancer is a lot of times blind to the naked eye and very unassuming. It takes anyone it wants, gender, race, age—and to empower and train alongside a group of strong, diverse, incredibly passionate people was a gift. 
For the training and race, each survivor is paired with a coach. The match up happens organically, and last year I connected with a woman who through our training also added value and joy to my life. We essentially did a couch to 5k training app and trained together every Tuesday night and Saturday morning for 3 months. It was painful, a lot of days her body ached in physical ways I cannot even fathom, but we pushed each other. The day of the Charleston Marathon, the weather was unseasonably cold and miserable. I was worried, but the adrenaline of the massive crowd pumped us up. Crossing the finish line that day with someone who never in her wildest dreams thought her body would let her do 3.1 miles was elating! It was a day I will never forget, and a cause I will continue to give my time to.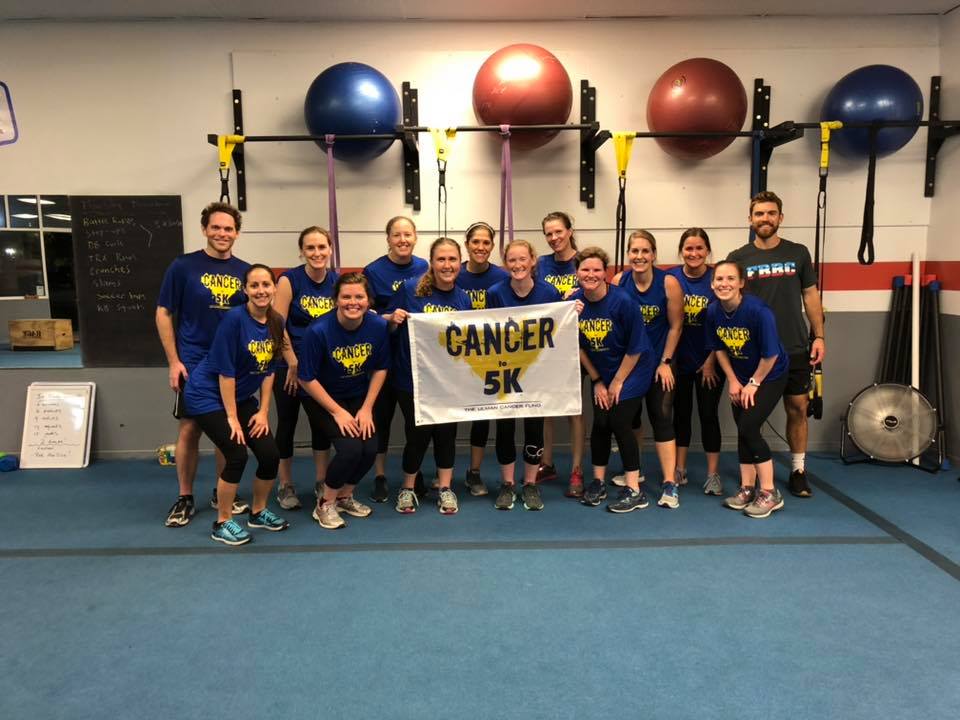 Support the Ulman Cancer Fund for Young Adults in their fight against cancer:
Whether you've got dollars or time to give, the Ulman Cancer Fund for Young Adults is an incredible organization that makes a big difference to men and women suffering from cancer—and they'd love your support. Check out their website for more info on how to get involved.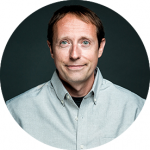 The Hour of Code: Teaching kids how to code
Brendan Caffrey, Senior Director of Engineering, based in Somerville, MA
Every December, I volunteer for the Somerville public schools as part of the Hour of Code. Hour of Code is a global event that takes place during Computer Science Education Week every year. It encourages students to participate in a one-hour introduction to coding. Over 200,000 educators and millions of students worldwide participate in the event. In Somerville, where I live, all students in grades K-12 participate. The class itself is moderated by their teachers, but volunteers with technical experience like myself come in to help the students with different coding tutorials and exercises, as well as share our real-world experiences as professional programmers.
In the last few years, I've volunteered for the Winter Hill Community School. The school is very diverse, with a large number of English language learners as well as students with special needs. What's so amazing to me about writing code is how accessible it is to all of these students. It's often the kids the teachers least expect that get the most into it. I really believe that exposing young people to programming early and showing them how accessible it is can be a game-changer. I didn't have exposure to programming until I was in college, and even then it was very academic. Showing these kids how easy it is to program a simple game or web page is the best introduction you can give them.
This is the kind of opportunity that you can't just write a check to help with—and you can't do it at night or on the weekend. I'm grateful that Litmus' VTO makes it so easy for me to give back to my community like this.
You'd like to teach kids how code?
Find a local hour of code event in your area and reach out to see if they're looking for additional volunteers. You can also register as a volunteer here. Don't see an Hour of Code event in your neighborhood yet? Consider hosting your own.