You have your Litmus account, and you're now able to create better emails faster than ever… but your team is distributed around the world or even in different time zones, making communication difficult. Because things move quickly for you and your team, sometimes even the best platforms can get unorganized and hard to sift through.
In our latest Leveraging Litmus session, we discussed ways to keep your Litmus account organized—no matter how big your team is or how many people you onboard.
Didn't have a chance to watch the webinar live? Don't worry. You can access the full recording and read the Q&A below.
Q&A
A big thank you to everyone who chimed in during the webinar with a question! Here's a recap of our answers to the most popular questions.
What's the easiest or best way to import files into Litmus?
It really depends on what you're trying to accomplish. We recently migrated ESPs and found the ESP integration to be a huge time saver in importing files. We also just copy and paste depending on how we're trying to store them. If it's just to have the email on record, you can use your Litmus test address. Otherwise, you may want to use ESP sync or just copy and paste to avoid any special HTML markup your ESP might add. Particularly for templates, copying and pasting is the safest route.
Can I invite people to share specific folders?
Yes! You can! Within any email in Litmus, just click "Share this folder" (Enterprise plans) and select who should receive it.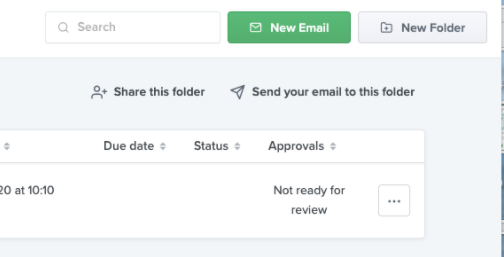 Create user groups to send a folder to multiple team mates. To lock down visibility, add a read-only user, then share the folder with them. They will only see the emails in that folder. For non-Enterprise users, just use the URL in the address bar to share folders easily.
How do I import files from Google Drive?
Want to know how to upload HTML files from Google Drive into Litmus? Create a new email, then click "import" at the bottom of the email creation screen.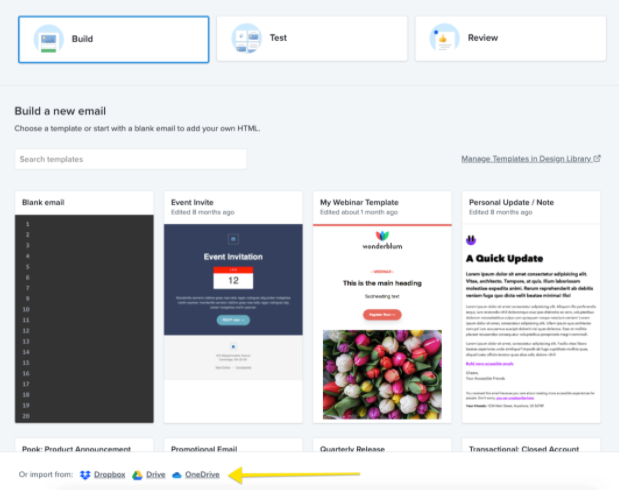 From there, authorize Litmus to access your Google Account, then you can select your file. The file you selected will show up in Litmus as an email. That's it!
Have any additional questions?
Please leave them in the comments below for us. 👇