Everyone in email has a unique story of how they ended up here. You don't choose the email life, the email life chooses you. All jokes aside, most would say they didn't plan to work in email, but once you're here it's hard to imagine a better sense of community.
At Litmus we may not all work on the email dream team, but we all surround ourselves with everything email daily—and we love it! While everyone has a great story to tell, for Women's History Month we thought this would be the perfect time to highlight some of the women behind Litmus and hear their career journeys to the email world.
In addition to asking for their story, we asked our talented female teammates to share what they love most about the email world—and then a funny thing happened. What started as a way to introduce the women of Litmus, also became an ode of appreciation to you, the email community. Read on to relate to some amazing women and feel inspired to be a part of this wonderful email world.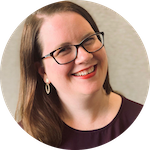 Email found me as a result of organizing and planning events! From day one I realized how impactful a convincing story told in the email channel could help drive awareness and interest in what I was planning. While my evolution with email has changed focus and industries over the years, I'm thrilled to come full circle and help plan Litmus Live. The email community is expansive, intelligent, and empathetic, and I'm totally happy to be a small part of creating these experiences for them.
What I love about email:
I'm a relatively regimented person (hi, fellow Type-A ladies!), and with that in mind, one of my favorite things about email is that it's not the same. Email forces me to look at everything all the time—what my audience is engaging with, what email clients will support (or not), where I could continue to test and innovate. Even though it's been around for a while, I love that email isn't going anywhere and doesn't stay the same for long!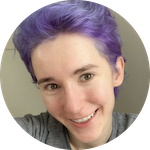 Olga Scott, Senior Software Engineer
I'm a startup person and have worked in lots of small companies. When you have a small business, you always pay attention to details. I was very lucky that at my previous job, engineers cared deeply about their craft and customers, so once we started building transactional emails, we added Litmus to our toolset. It was long-ish time ago, and Litmus looked completely different: there was no Builder to help me with my transactional emails, so to streamline the process at least a little bit, I wrote up a rake-task that would send the latest version of my email to the Litmus address, as well as our PM's email (for copy/styling approval). Litmus helped me a lot. Without it I would've had to install virtual machines to run different Outlook versions, so I really appreciated using Litmus as a customer.
What I love about email:
How much creativity, thought, and care goes into creating emails. As a web developer myself, I know that it's not the easiest thing to code. Email clients are opinionated, but more email developers seem to take it as a challenge, see how much they can push the existing tech—and I really respect that. It's that sense of curiosity and determination I admire so much, very much like "run Doom on mac touch bar" experiments. Also, the email community in general is so friendly and accepting, everyone is always happy to help each other, share their tips, and suggest a solution. This makes me happy.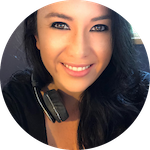 Jess Materna, Product Marketing Manager
I started my product marketing journey in the incredibly fast-paced, competitive world of automotive digital marketing. In automotive (and many other industries), fast, efficient communication is crucial. I always had an appreciation for the role that email played in our internal communications, B2B communications, and in helping businesses market their offerings. I jumped at the opportunity to join Litmus, whom I recognized as an industry leader in the email marketing space, and I'm very proud to be a part of a team that works hard everyday to make email experiences better for everyone.
What I love about email:
I love the creativity brands can express through email and the advancements in personalization options. I love the way email connects people with one another, no matter their location, and I really love the passion and camaraderie in the email community.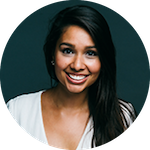 As an Audience Manager back in 2009, email was another channel that fell under my to-dos, and I have been a firm believer ever since. Like many, I learned about email as I practiced and quickly saw that it provided actionable data in a manner that other channels didn't. Through conferences and meet-ups, I learned that I wasn't alone—there were others out there with larger teams and budgets facing similar issues to the ones I was, and some teams were leveraging data to create amazing programs (being scrappy, resourceful, and making Excel their best friend). This led me to an ESP where I was able to further take what I learned and guide clients into achieving program effectiveness. I believe in this channel, and I have seen first-hand how email can outperform any other digital marketing channel.
What I love about email:
Email is the channel where we actually had people raise their hands and say "market to me!" The most exciting thing is that no two programs are alike. Email is the one channel that gives you back information about your subscribers, which actually allows you to build stronger relationships, resulting in better performance.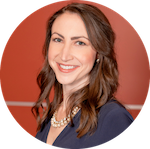 Heather Moran, Director of Email Marketing
"What do you do with a B.A. in English," a song from the musical Avenue Q, pretty much sums up my first few years out of college where I tried my hand at marketing, teaching, and working for an attorney and applying to law school. When I decided I wanted to pursue marketing, I called up a mentor who offered me a job doing email for Spanx in Atlanta, GA. When I look back, it's funny to think she could have offered me literally any marketing job and I would have said yes. I've worked in email ever since.
What I love about email:
I love the sense of belonging to a group that is so diverse but in so many ways the same: creative, innovative, problem-solving learners. Email requires grit (long hours, late nights, holidays), courage (for all of us who have ever pressed the send button!), and, I'd venture to say, extreme orientation to detail (you triple checked that email before you sent it, right?). It's never boring for those same reasons.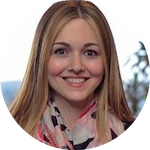 Jenn McCarthy, Manager, Account Management Team
Prior to joining Litmus about 5.5 years ago, I was an email practitioner myself—or found myself one day as one. I worked at a large university where my job was originally to work on web and mobile projects, but it became clear that our department's emails were being neglected.
I soon became the one woman shop for sending the department's emails, training other teams on our ESP and email best practices, and eventually learning to code simple templates for our needs. Litmus became not only my resource for email previews and other QA functionality, but a wealth of knowledge for coding, design, and overall email marketing.
What I love about email:
The ability to have that 1:1 relationship with a subscriber in inbox who wants to learn more about you. The right emails almost feel like an intimate conversation with a brand or institution.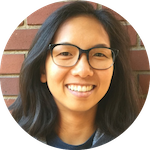 Teresa Tarn, Staff Software Engineer
My first experience with email development involved descending into the cellars of a former company's office and excavating a dusty, old PC so that my teammates and I could manually test our emails on an outdated yet still supported client. A few years later, I discovered Litmus and its comprehensive email testing capabilities. I felt immediate excitement at the opportunity to help others avoid the painstaking process of manual email testing that I went through and perhaps brighten up inboxes all over the world.
What I love about email:
As someone who's only entered the email world recently, I am amazed by its passionate community of creatives who value succinct and compelling digital storytelling. Hearing how some of them talk about email and their design processes made me realize that email is a ubiquitous art form in the modern world with its own rules to bend and break!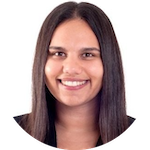 Jessica Grewal, Head of Global Account Management & Customer Success
I started my career in email as an Account Manager for an ESP nine years ago working with customers in all aspects—technical integrations, email strategy, nurture series development, and deliverability. I was able to work with some of the largest brands in the world during this time, which was an amazing experience to be a part of hitting each of their goals and KPIs through technology, reporting, and strategy. We utilized Litmus for rendering reports and I had always been a huge fan of the product and the thought leadership, so naturally I could not be happier to be here now. 🙂
What I love about email:
I love that the email world is always changing, from deliverability to strategy. Also, what works or doesn't work is dependent on a client's audience and the brand they built—every year there is something different and the industry continues to evolve (while years ago people thought email would eventually die). My favorite part of working in this space is watching the progression of an idea for an email or lifecycle campaign come to life and seeing the results that come from it.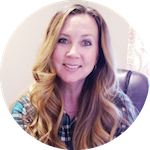 Ruby Couser, Finance Support Specialist
My background is Sales (mainly medical sales transitioning to the tire/rubber industry at the end) and I did both inside and outside sales for 15+ years. I came into the email world by fate and not knowing anything about email or marketing. Just knowing the right people led me to Litmus and I'm forever grateful.
What I love about email:
I love to see what all goes on behind the scenes! I had no idea how much work and brains it takes to do this! All the people and job titles that are needed to provide such a powerful and efficient platform is quite a sight to see from my perspective. After a year with Litmus, I still catch myself getting "giddy" when I see well-known corporations using Litmus.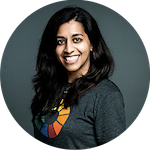 Jaina Mistry, Email Marketing Manager
I fell into email while working as a web designer and developer—designing, developing, and sending email was just a part of my job. I knew of Litmus as a resource that helped me through plenty of frustrating times—the Community and the blog. It wasn't until many jobs later where I "demanded" we have Litmus as a tool otherwise I wouldn't want to take the job on — I knew how vital it was to email marketing!
What I love about email:
Out of any industry I've ever worked in, folks are incredibly open and willing to help with whatever issue you may be having. Whether strategy, design, build—there's a wealth of knowledge out there that's getting freely shared!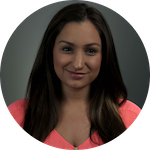 I've always been interested in the technical side of things but it was a world I didn't know how to enter without any prior experience or schooling. Litmus gave me the opportunity to join their engineering team in a project-based role which has helped me grow my technical skills and learn how the backend of Litmus works. This eventually brought me into my current role, where I continue to learn about the world of email!
What I love about email:
I love that the email world is relatively small and niche! It gives it a nice little community feel, and the passion that comes from the members is really inspiring.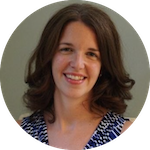 Davina Fournier, Site Reliability Engineering Manager
I had a non-traditional path to engineering at Litmus. I started as a teacher with a liberal arts degree but eventually ended up in IT. I worked for a non-profit, the government, then ultimately Litmus. I joined Litmus because I was excited by the engineering challenges it offered and by the technologies I could learn.
What I love about email:
I love the unique challenges that come with keeping over a thousand machines running so that we can capture hundreds of thousands of email screenshots a day.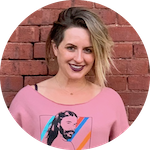 One of my first real-world jobs after college was as an email marketing coordinator at a major online retailer, sending all of their promotional emails. I stumbled upon it with a little bit of luck and online advertising and marketing experience from jobs and internships, and thought it would be a great learning experience. In this job, I built, QAed, and deployed all of the marketing emails without using any sort of pre-send software. I'd have the QA on my laptop across browsers and email clients and on my personal iPhone, and would hunt coworkers with Androids down to test there. There were so many emails with bad links, broken tracking, incorrect images, and more. It was a nightmare and sent me running for the hills! I then spent a few years working in online advertising operations and eventually became an Account Manager. At some point during that time, I found out about Litmus and knew it was a product I could totally stand behind because I'd felt the pain of email marketing and how easy it is to make mistakes (and the cost of the mistakes). I knew by joining Litmus, I'd be able to help marketers who were in my situation in the past!
What I love about email:
It's such a supportive community! I love following #emailgeeks and seeing everyone answer each other's questions as they come up. I also love everyone's passion behind email!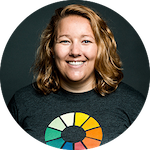 Charlie Cook, QA Engineer
I definitely fell into the world of email! I was working for a very small company in the UK that decided to build a niche platform to help people who send digests and curated content emails. I was asked to learn to become a software tester to help with quality. The product was backed by Litmus who then acquired us —and that's how I became part of the Litmus team.
What I love about email:
I enjoy seeing creative emails in my inbox that push the boundaries of technology. Knowing the limitations and how hard it is to code defensively for the myriad of email clients out there, I'm always impressed with how the community members learn quickly and adapt.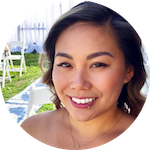 After spending 11 years in the investment finance industry, telling people that I helped my firm help others make more money, I was ready to make the jump to a space that had a more tangible, positive impact on people. Email is relatable and a ubiquitous part of our modern lives. Lucky for me, I knew a Litmus team member from my previous firm and the rest is history.
What I love about email:
I love how email enables people to communicate without pressuring others for an immediate response. Also, I love that the medium allows for time and space to thoughtfully craft a message that can more effectively reach the reader.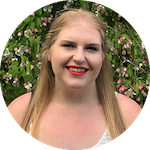 Christina Scandole, Account Executive
I've always been in the marketing technology space and Litmus has such a great brand presence, so when I got recruited to join, I knew the company was something special.
What I love about email:
I love how every business—large or small—sends email to connect with their customers and prospects. Email is the one channel that nearly everyone invests in, but so few folks are specialized in the channel, so there is a sense of a tight knit community which is unlike anything else I've experienced.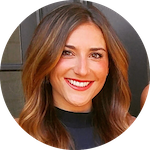 Alex Griffin, Enterprise Sales, Account Executive
The importance of effective email marketing across all industries is so powerful that this alone drove my desire to join the email world. I wanted to be part of a company that was passionate about bringing to market innovative solutions that solve real world problems for our customers.
What I love about email:
Being part of the email world helps you feel connected and brings awareness to the fact that it plays such an important role in our everyday lives.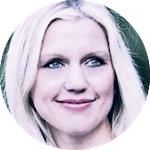 I've spent my entire career selling products and solutions to marketers. After many years at HubSpot (where we did lots of work with customers around email), I took an opportunity here at Litmus to lead our sales team.
What I love about email:
Of all of the channels available to marketers, email is the most dependable and measurable. I love helping businesses grow by getting more efficient and optimized. Working with email is a great way to do that.
---
We're proud of the talented and intelligent women behind Litmus and the experience they bring to the team. While the story of how we all got to the email world varies, one thing is the same—we all have a passion for what we do and want to continue to make email better together.
We'd love to hear your story and what you love about email too. Comment below or share your email journey on Twitter; you can find us @litmusapp.
Also, if you'd love to come work with our passionate team, or know someone who would, we're hiring!