We've got an update! Check out the latest State of Email Service Providers report.
A marketer's email service provider (ESP) is the cornerstone of their email program. It's their most critical tool and a major budget item—so it's really important to find the right fit. But there are hundreds of email sending tools to choose from, so how do you know what's best for your company?
Is there a perfect fit for your large, decentralized organization? For your small but mighty team? What about for nonprofits? Or even for sending interactive email?
In our second annual State of Email Service Providers report, we take a look at the top ESPs by team size and structure, location, industry, send frequency, and email program details. We'll also take a look at how many ESPs brands use, depending on their team size and structure. Plus, along the way, we've asked some of the top ESPs to chime in on what makes them a great tool for marketers like you.
Want a sneak peek? Across all team sizes, geolocations, and industries, these are the top 10 ESPs used by your peers: 
The Top 10 ESPs Across All Industries, Team Sizes, and Geolocations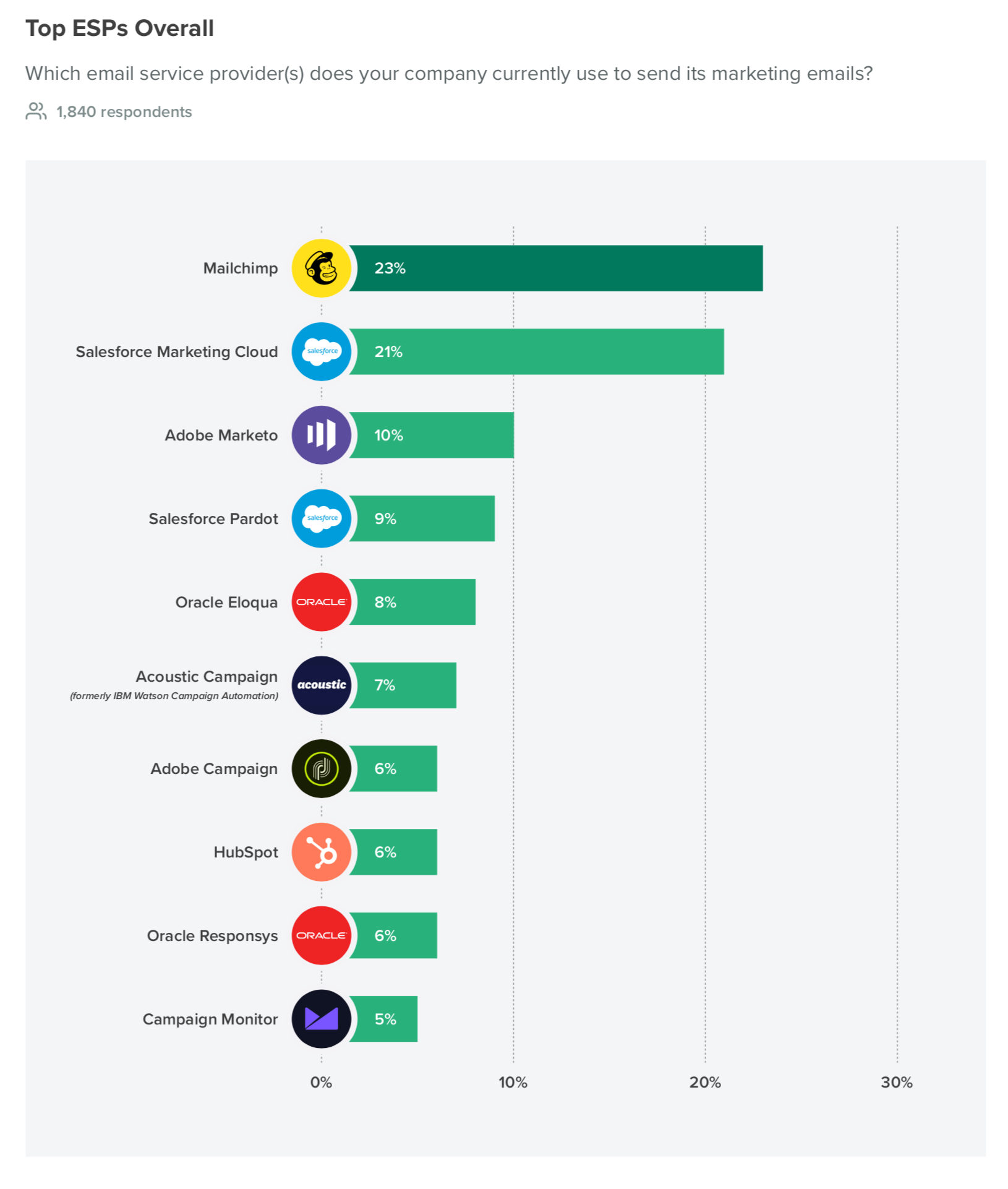 Download the report for a full overview of what ESPs are popular with brands similar to yours.