Email marketing comes with a lot of moving parts and, sometimes, it's hard to stay organized. That's why many teams rely on various tools to keep them on task, on time, and on budget.
Great tools can help make the tough job of getting a perfect email out the door a whole lot easier—but we believe that the true magic happens when those tools speak to each other and help you automate the steps you'd otherwise have to do manually.
Today, we're excited to share that Litmus now integrates with one of the most popular project management tools for email marketers: Trello! With the new Litmus Power-Up for Trello, it's easier than ever to sync your email projects between Litmus and Trello for a more seamless workflow, improved collaboration, and less time wasted jumping back and forth between tools.
Introducing the Litmus Power-Up for Trello
Do you use Trello to wrangle your email projects and rely on Litmus for email testing, campaign creation, or performance tracking? We've got great news for you. With the new Litmus Power-Up for Trello it's easier than ever to…
Simplify your email and project management workflow


Seamlessly sync campaign details, including due dates and status updates, from Litmus to Trello without hopping between tools, so you can get more emails out the door, faster.

Improve collaboration with stakeholders


Get full visibility into the status of email campaigns directly in Trello, ensuring projects are on track and all stakeholders are looped in.

Create an email in Litmus directly from Trello


In a single click, create an email in Litmus directly from a Trello card, and any status changes in Litmus will automatically sync to Trello.
Check out this video to see how it works:
Ready to get started? Add the Litmus Power-Up to your Trello projects today.
More from Litmus and Trello: The Free Email Workflow Template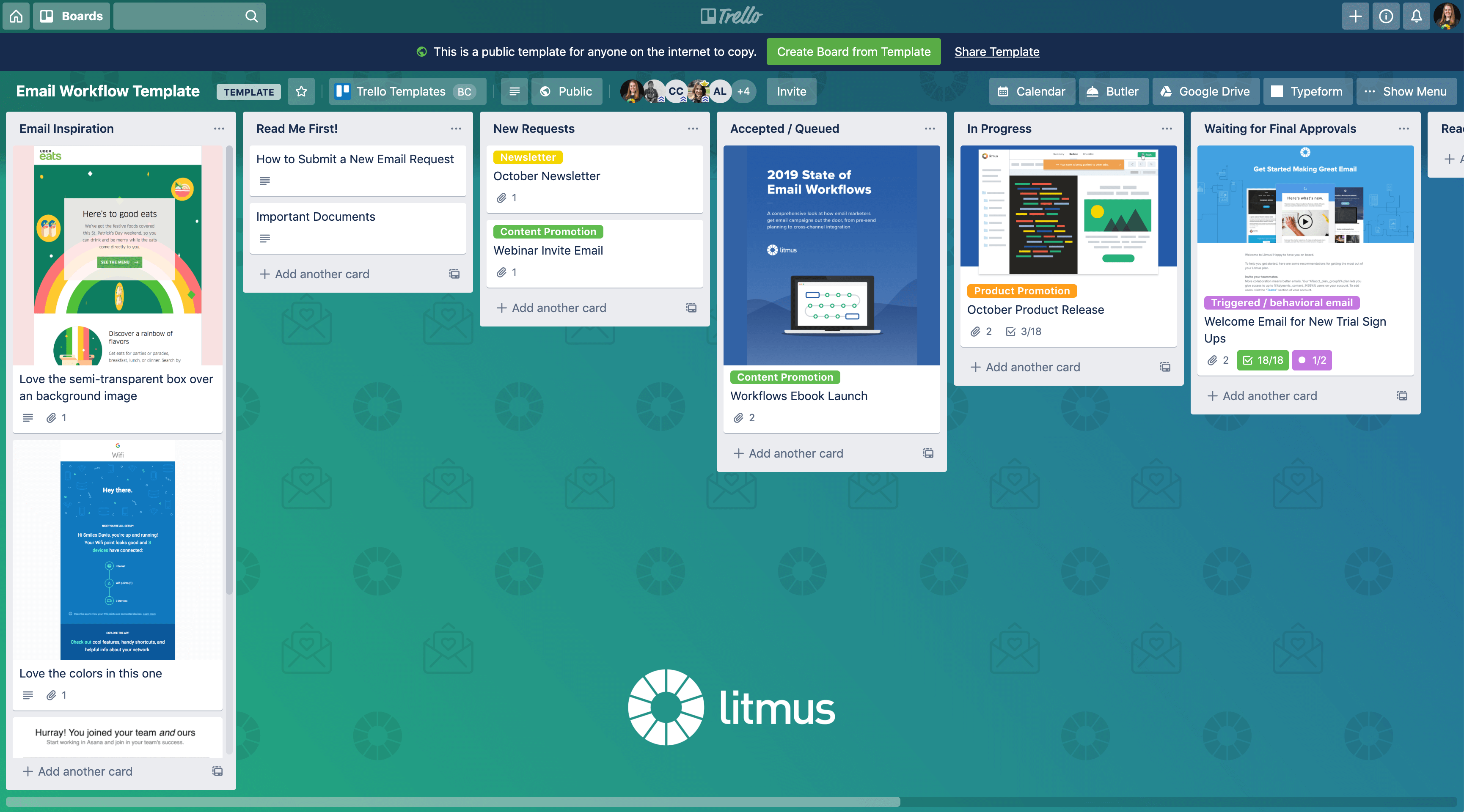 We teamed up with our friends at Trello to bring everything we've learned about the perfect email process into a Trello template that you can copy and make your own—and, ultimately, use to make your email workflow more seamless.