Summer is in full swing and email marketers are taking full advantage by dropping lots of fun, summery emails into our inboxes.
From emails promoting delicious food to cocktail recipes and summer outfits, this round up of our favorite emails is sure to get anyone in the mood for a summer vacay!
Kimberly Huang, Content Marketing Specialist
Subject Line: Fiery, Smoky, Delicious — Tandoori Masala is Here! 🔥
Preview Text: Plus: Tadka Spoons are BACK!!!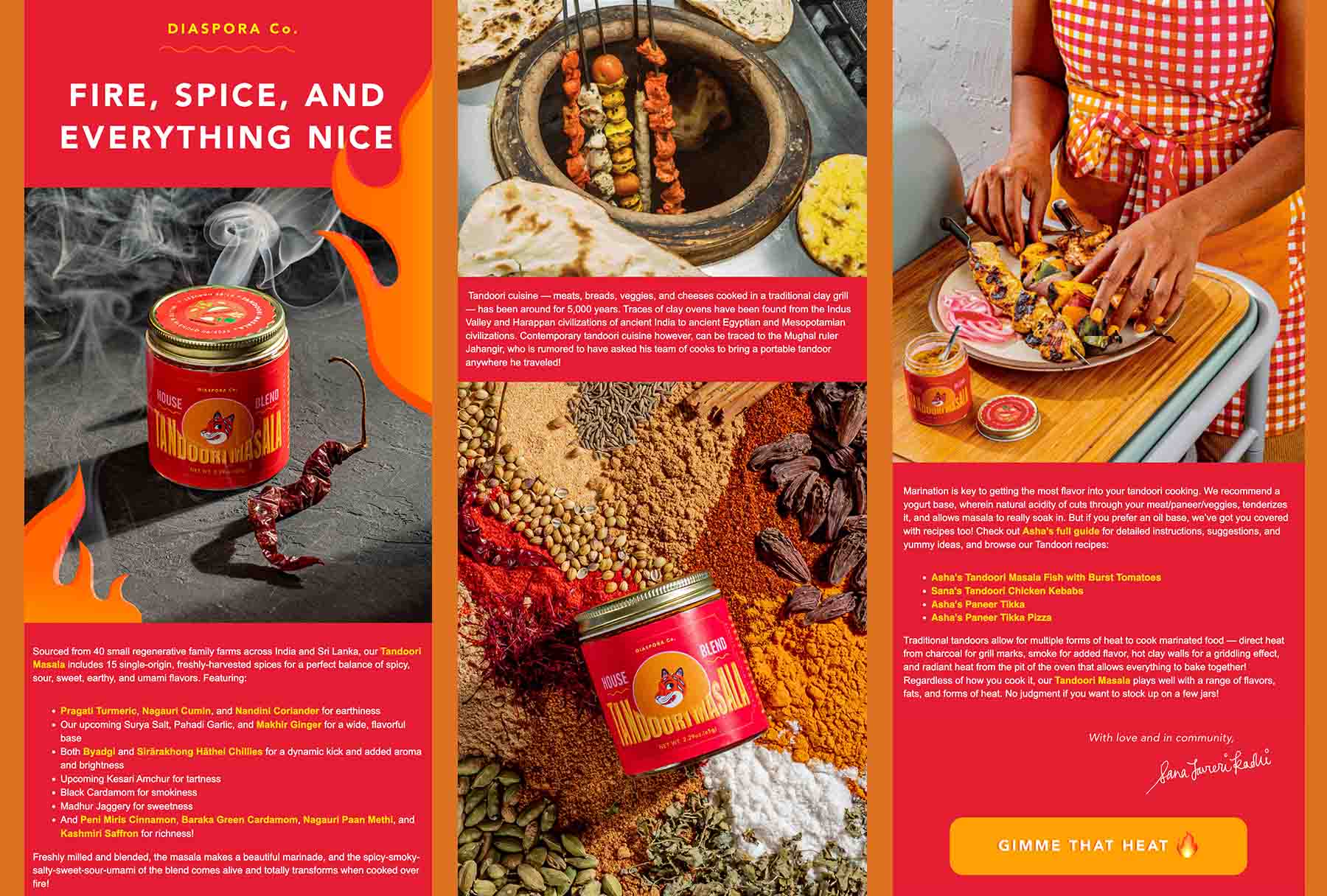 Kimberly says: The email design stood out to me here. The bullet points make it easy to scan and read, and the animated GIF kept me engaged as I scrolled through the email. Plus, the color palette stands out—it really ties into theme of the product they're featuring. Lastly, the fire illustration they imbued throughout the design adds a touch of brand personality without competing with the email's main message/goal.
Martyn Lee, Marketing Manager 
Subject Line: Arrived: Your summer style guide
Preview Text: With up to 70% off!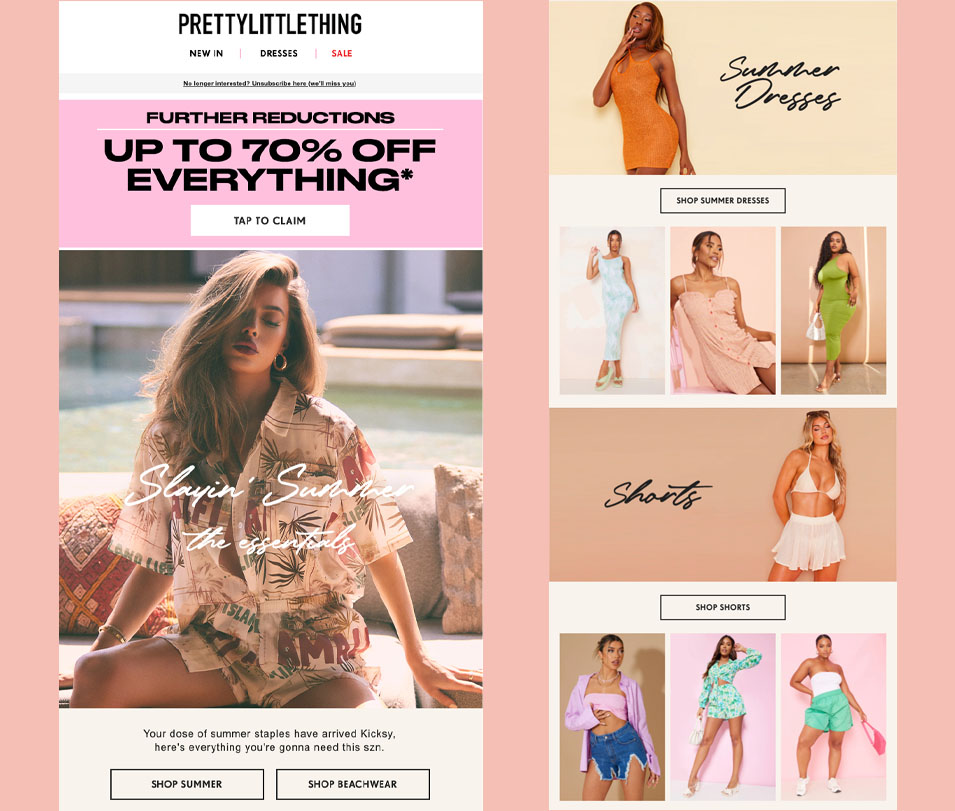 Martyn says: This email from PrettyLittleThing is a fabulous example of how to use content automation. By inputting their product feed, they are able to show a selection of products for each product category within the email. Also, who doesn't love 70% off?!
Subject Line: How's your summer looking, Martyn?
Preview Text: Check out our summer drinks.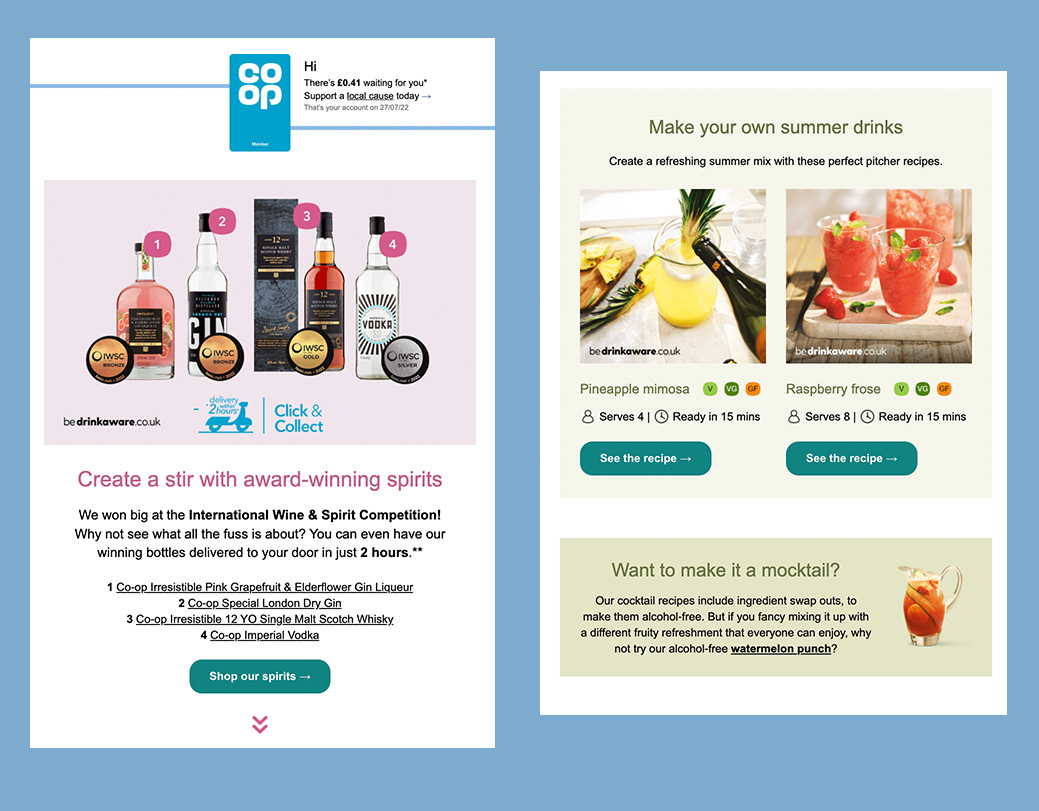 Martyn says:  I read the words "summer drinks" and I was instantly hooked! I love the fun nature of this email, from the header GIF to the awesome summer drink recipes. I also love that they have a callout for mocktail alternatives, so everyone can enjoy a summer drink.
Maria Coleman, Senior Content Marketing Manager
Subject Line: Set Up Your Bombas Account
Preview Text:  So you'll have all your favorite Bombas at your fingertips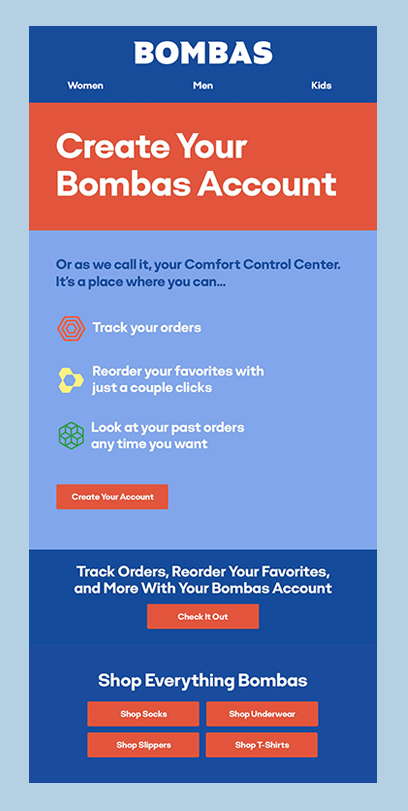 Maria says: This email is sleek and clean. I love that they encourage you to set up an account by telling you exactly what you'll get out of the process. The email made it easy to understand and get started.
Subject Line: Well this is embarrassing 🤦‍♀️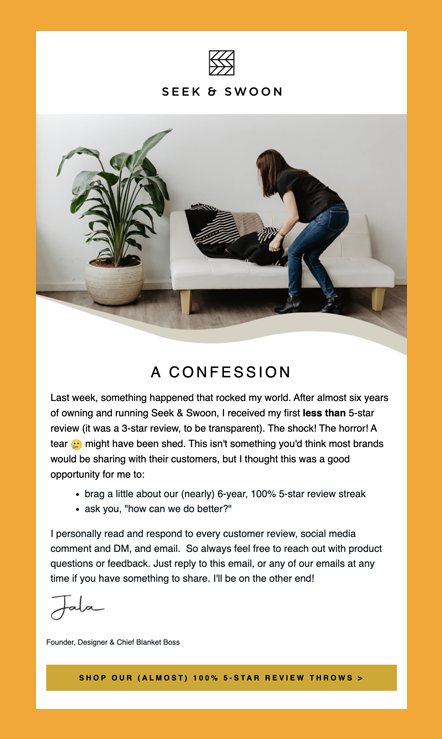 Maria says: I love that this email took the opportunity to turn something negative into a positive. Not only did she highlight her dedication to customer service, but she also made herself fully accessible to subscribers. The email isn't fancy per se, but it's a great way to show the human side of the brand. Though this was an email mistake, receiving this message made me want to continue to patronize their business
Ensure your designs come across right


Broken emails lead to less conversions. Preview your emails across 100+ email clients, apps, and devices to ensure an on-brand, error-free subscriber experience. Every time.