The Litmus Community is the place for email designers and marketers to discuss their craft, talk about industry news, and join in the (occasional) controversial rant and discussion.
In case you haven't been keeping up, here's what happened this month in the Community.
Previewing Subject Lines and Preheader Text
Community member Austin Woodall showed off a great new tool for quickly testing out subject lines and preheader text.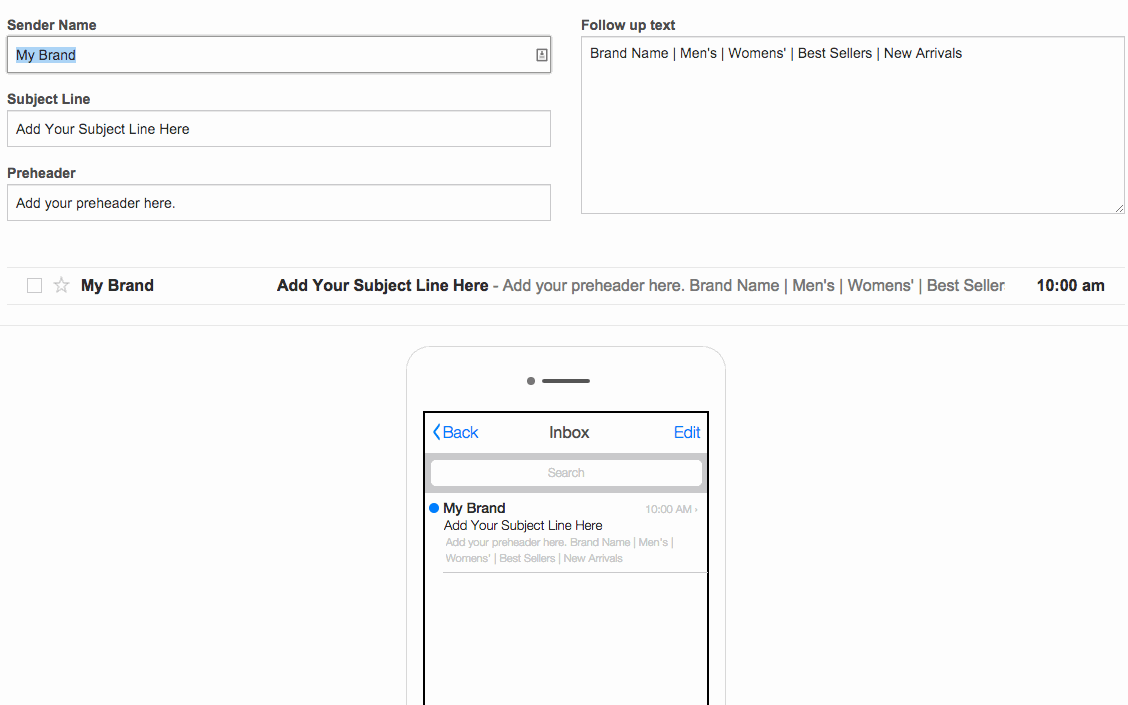 While it was initially built to help out some new copywriters unfamiliar with the email medium, it's immediately useful to anyone that touches email. Although it only shows previews for Gmail and the iOS Mail app, it's a fantastic way to test out the length and flow of your inbox text. Even better, the demo is up on Codepen, so you can fork it and expand with your own email clients.
A Question for the Ages
It's a familiar story: after years of using someone else's HTML email templates, a designer has an itch to update them to better reflect the company's brand. Finding himself in a similar place, Ken Berg posed the question to the community. Is it better to buy or build a template?
There are pros and cons to each approach, but it seems like the Community recommends building your own template for future email campaigns. A number of reasons were cited, including the proliferation of frameworks to use as a starting point, the ability to fix it easier if something goes wrong, and the luxury of not being tied to someone else's layout.
We'd love to hear what you think. Let us know if you buy pre-built or roll your own.
Popular Fonts for Email
Designers love a good typography discussion. Community member Gareth Dedman recently asked about people's favorite fonts for email.
There seemed to be a heavy bias towards the old workhorse Arial, with surprisingly few people even mentioning web fonts for email. We're big fans of using web fonts in email at Litmus, but understand that not every team can use them. So, what are your favorite fonts for email? Let Gareth know over in the discussion.
Why Tables?
After running some fairly successful tests, Jitendra Vyas had some second thoughts about using HTML tables for structuring email campaigns. Why are tables still considered necessary for email campaigns? Why can't we use more modern web markup?
Community stalwart Remi Parmentier was quick to explain that the use of tables is largely in response to Outlook's shoddy rendering capabilities. He cites a number of bugs with Outlook's Word-based rendering engine that result in broken layouts.
Word's rendering engine is still massively bugged and can have unpredictable behavior with such HTML and CSS code. Thus, developers find it easier to just use tables instead.
Although, like with most things email, it all comes down to knowing your audience. If you know your audience doesn't use Outlook, then you can likely pursue different coding approaches. Not sure what your audience uses to open emails? We can help with that…
As it stands, tables are still the best way to ensure that your campaigns display properly across email clients. While coding tables can get tricky, there are plenty of frameworks out there to help make getting started easy, including our very own—Slate, which is free to download.
Join the Community Today
Keep up with the latest news, techniques, and tools by joining the Litmus Community today. It's free to join and filled with the best minds in email marketing.
Most Popular
Don't Miss Litmus Live 2022 this Fall!

The Premier Email Event by Email Pros, for Email Pros.
From Anywhere–and Any Budget.

Learn More