Read Time: 1 min
Tips for Marketing Leaders: Help Your Team Overcome the Biggest Email Marketing Challenges of 2019
With an average ROI of 38:1, email marketing continues to be one of the most effective channels available to marketers. It allows you to build long-term relationships with your audience and delivers measurable results that outperform other channels like radio (ROI 6:1) and TV ads (ROI 1.3:1) by a long shot. When done right, email marketing drives business results like no other channel does. But that also means that brands that aren't optimizing the channel are leaving money on the table with every send.
Do you know which challenges are holding back your email program from delivering its full potential in 2019?
Litmus polled more than 500 marketers and found that they face an array of issues when it comes to running a successful email marketing program. While a lack of quality data and poor coordination between email marketing and other departments were the top challenges, the other six challenges we asked about loomed very close behind.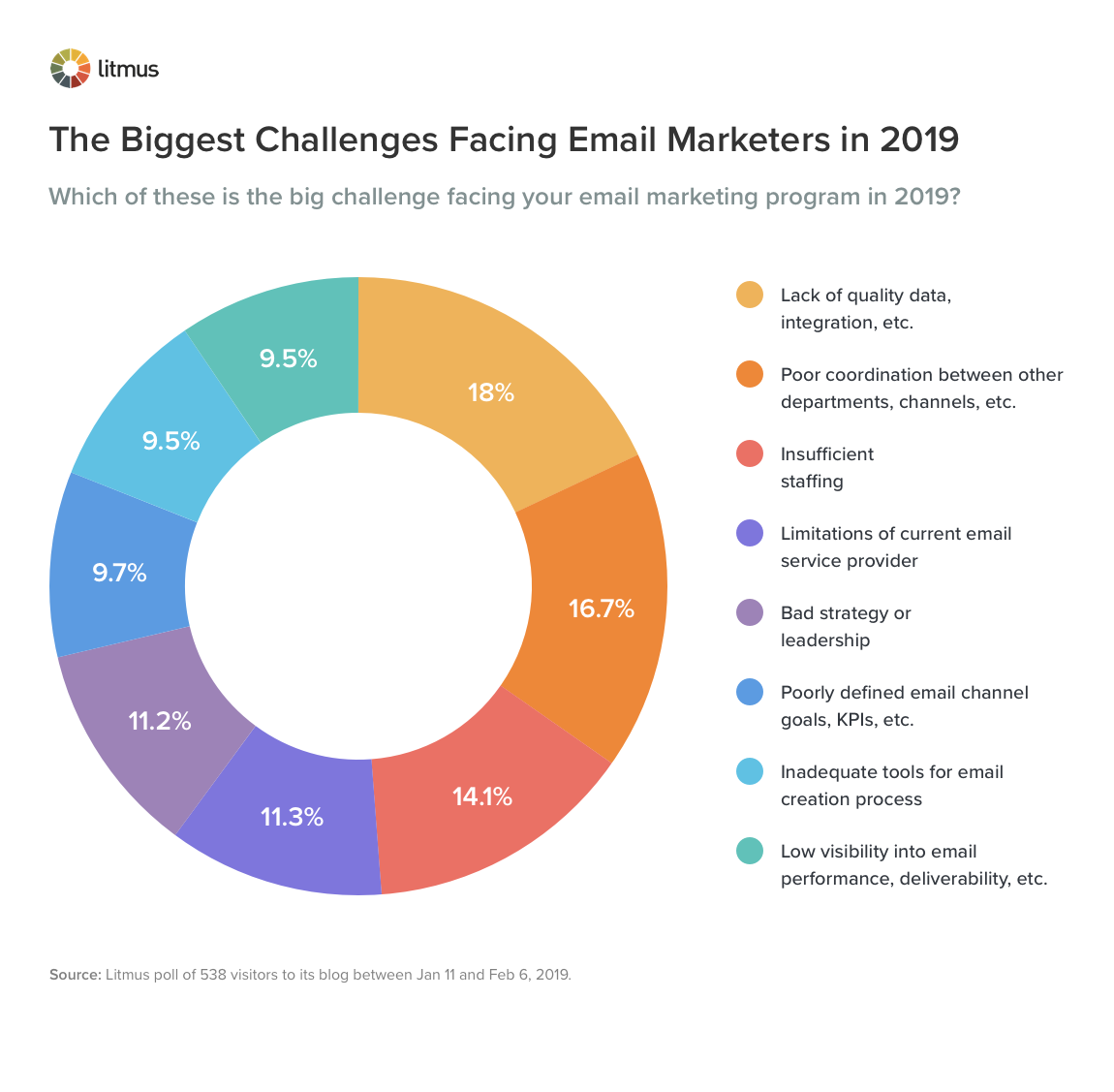 As a leader in your marketing organization, it's your job to empower your team to deliver its full potential and understanding the roadblocks that are holding them back is the first and most crucial step to setting your team up for success.
Our CMO's Guide to Email Marketing helps you understand the biggest challenges keeping your team from building a best-in-class email program—and provides actionable advice on how you can help your team overcome them.