"Take it to heart" is one of Litmus' core values—meaning we're passionate about our customers. Everything we do is in service to the email community, and we're always humbled and grateful when we're recognized for it.
TrustRadius recently honored us as a leader in email marketing software with a 2020 Top Rated Award. The TrustRadius Top Rated Awards have become the industry standard for unbiased recognition of B2B technology products. Based entirely on customer feedback, they have never been influenced by analyst opinion or status as a TrustRadius customer.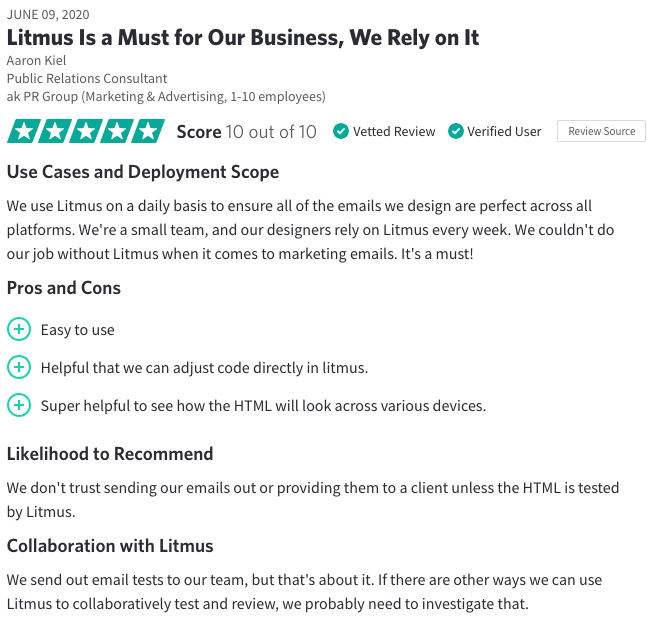 Read Aaron's full review on TrustRadius
So we thank the email community for supporting Litmus and sharing feedback on TrustRadius! If you have any questions about Litmus or suggestions on how we can be better, we're here for you no matter what. Even if you just want to say hi.