Are you happy with your current email approval process? If you'd jump to improve the way you do things now, you aren't alone. According to our research, 23% of marketers find their process too burdensome, simply because there are so many people involved.
The truth is, email reviews and approvals can be painful, time-intensive processes. But email is a team sport by necessity—you need to make sure each email meets the requirements set by the various stakeholders. You might get all of your feedback via email, or through Slack, or in Google Docs, or even all three. Marketers spend an average of 3.9 hours on getting an email reviewed and collecting approvals.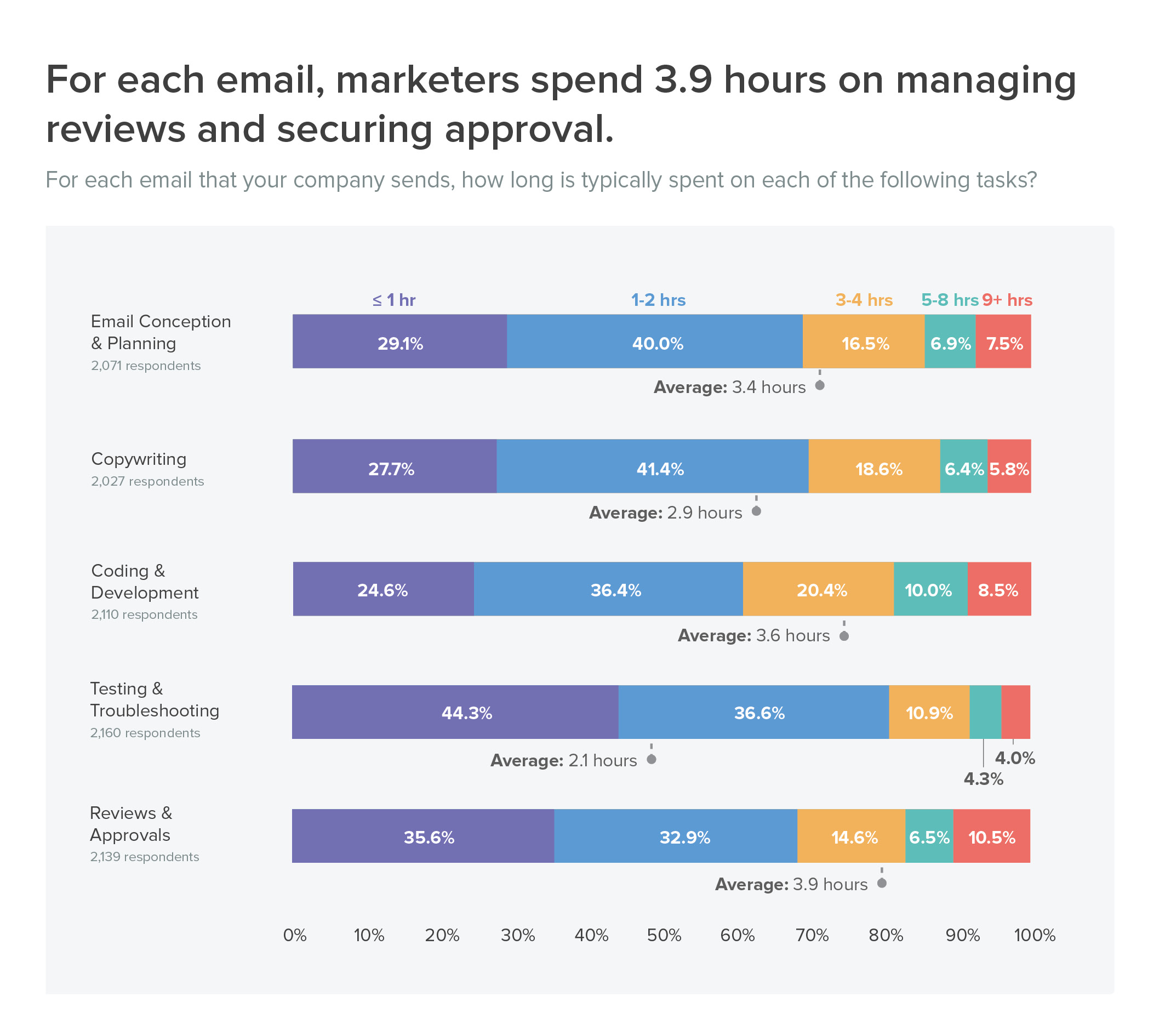 "I'll get individual Slack messages from each stakeholder with feedback—and sometimes, there will be discrepancies with feedback that I need to follow up with separately."
"I've received feedback from a client forwarding me the email proof I sent from our ESP and making in-line edits."
"I have some clients who leave feedback via email, some with a Google Sheet, and I even had one give me feedback over the phone during a status call."
"One of my stakeholders will take a screenshot of the test email, drop text boxes where edits are needed, and send that to me in a Slack message. Sometimes, I don't see the feedback in time."
If you're finding yourself nodding along to those scenarios or even having a little eye-twitching, email-related anxiety, we have great news: There's a better way. Litmus Proof, your centralized tool for providing feedback on email campaigns, is here to be your silver lining. It sure was for our own email team: 
GET STARTED WITH LITMUS PROOF

Litmus Proof is currently available on Litmus Enterprise plans. Find out how Litmus Proof can streamline process and talk to a Litmus expert to get started.
If you consider yourself new to Proof, we have some tips and tricks to make sure you can take full advantage of every feature and streamline approvals.
Invite any of your stakeholders to leave feedback on your campaigns
What happens when you send an invite to Proof out to someone who doesn't have a Litmus account? Good news: Proof is a fully collaborative environment where you can invite everyone involved in your process—internal or external—to review your email. Anyone you add as a proof reviewer to your account comes at no additional cost. You simply need to add their email and Litmus will send them a notification.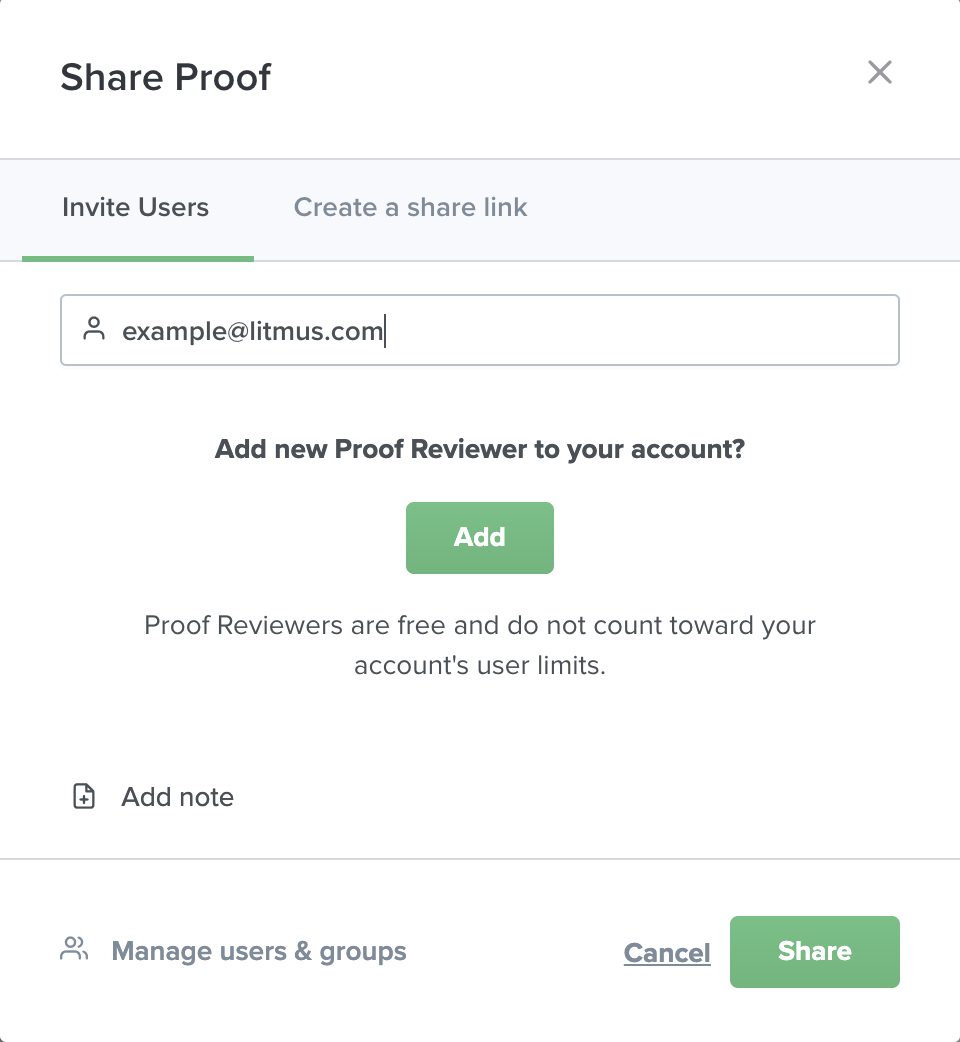 Alternatively, you could create a share link—this makes review easier if you use other collaboration or project management tools like Asana or Slack (which Litmus also has integrations with).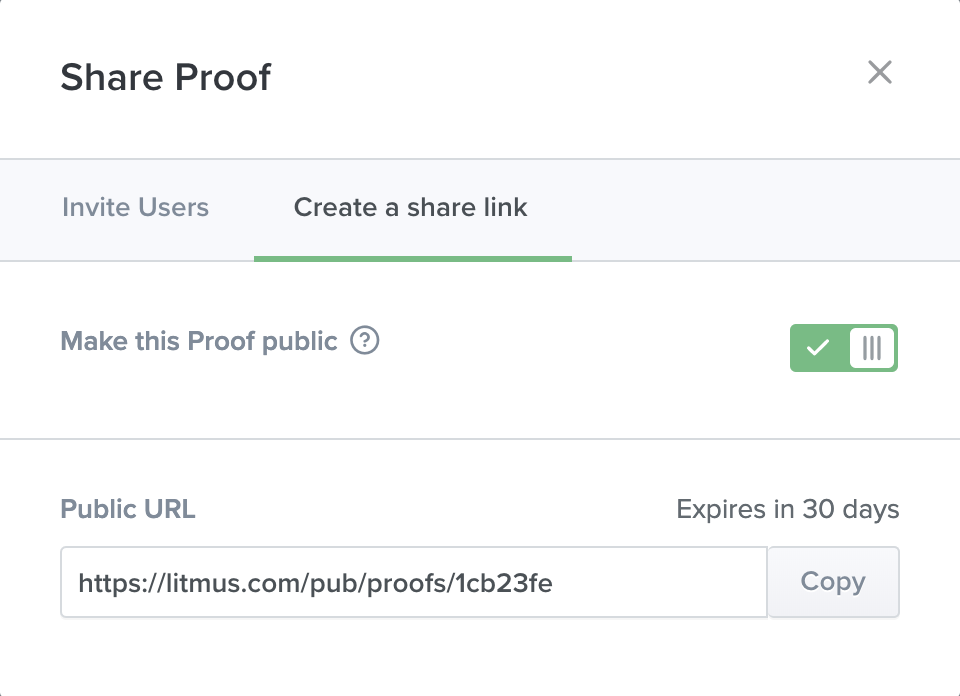 The limits are endless with Proof Reviewers
Since you can add external stakeholders to your proof with a share link or an email invite, we don't want to restrict how many people you can include. You can add an unlimited amount of Proof Reviewers to your accounts, helping you easily get feedback from clients and external stakeholders, especially if you're working on multiple projects or have multiple clients. The good news is that reviewers outside of your company only have access to proofs you've included them on—they won't be able to see other proofs or other parts of your account.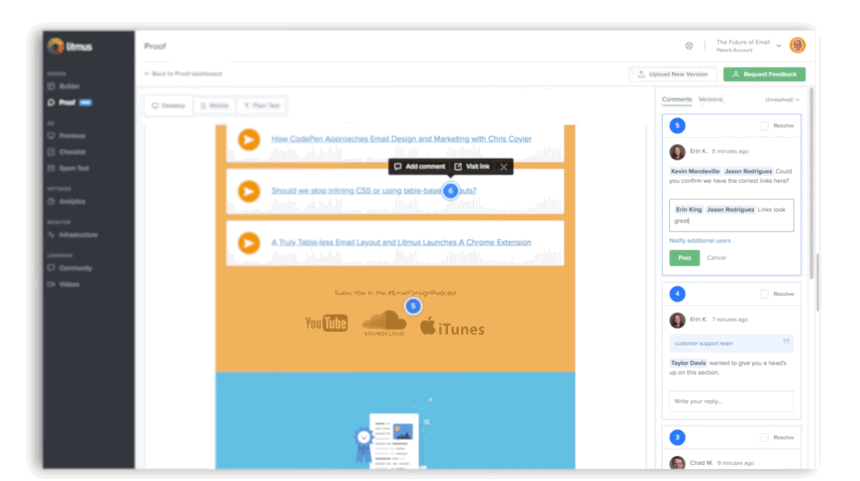 All of your feedback in one place
One of our favorite parts of Proof is its consolidation of feedback across all stakeholders. Gone are the times of chasing down stakeholders and clients across multiple emails. Not only does this help keep all of your feedback in one place, but it also speeds up the approval process.
Litmus Proof has helped us improve our workflow substantially. The ability to invite everyone into one environment and to see all feedback and comments in one place, really made us realize how much of a pain point this was for us before.

-Jon Gerber, Director, Marketing Automation at ThomasARTS
Reviewers can tag each other with questions, respond quicker, and see each other's comments to collaborate and resolve feedback. If you have two stakeholders who disagree with each other, they'll be able to see each other's feedback within Proof and find a resolution together in one place. Plus, we provide a timeline of each proof so you can view any and all comments—as well as an audit trail of when the Proof was created, version dates, and date of comment resolution—so you can always look back on older comments from different stakeholders or clients.
Are you ready to improve collaboration and maximize team efficiency?
Marketers spend an average of 3.9 hours on reviews and approvals—cut that time down with Litmus Proof and end email approval anxiety.
Most Popular
Don't Miss Litmus Live 2022 this Fall!

The Premier Email Event by Email Pros, for Email Pros.
From Anywhere–and Any Budget.

Learn More