From its earliest days, Litmus Live has been a space for everyone to connect and learn—no matter your experience, race, gender, or age. Creating an environment where everyone feels safe and welcome has always been our goal—and we're truly proud that it's not just the great content, but also the inclusive and friendly environment that draws so many people to Litmus Live.
Love the vibe here. So welcoming with a sense that we're all on the same team.
— Kate Coilon, RAPP
I've never felt more a part of a community than here at Litmus Live!
— Jimmy Piraino, TSIA
As the conference has grown, we wanted to ensure that Litmus Live stays as inclusive, safe, and welcoming as it has always been. That's why we decided to do something new: Formalize our thoughts on what type of event we want Litmus Live to be with a code of conduct.
If you haven't been exposed to the concept before (which is plausible, especially in the tech industry), a code of conduct is a set of guidelines that identifies behavior that is acceptable and—more importantly—unacceptable within a community or event. A code of conduct signals that we're committed to creating an environment for everyone at our events, which is increasingly important to Litmus as a company and to the tech industry as a whole.
Why a code of conduct?
We've been fortunate that, in the last five years of running a conference, we haven't encountered a situation that would require a code of conduct. We haven't had to intervene in the case of harassment or discrimination, and our attendees have given us glowing reviews about fostering a safe, friendly, and professional event. We're immensely lucky to be surrounded by such a warm, welcoming community.
But, that doesn't mean we don't need a code of conduct.
Unfortunately, the stats on harassment being reported are dismal. For a variety of understandable reasons, those subject to harassment are hesitant or afraid to come forward. We aim to encourage the opposite: The swift and confidential reporting of any disrespectful behavior.
As a company, we value safety, honesty, inclusiveness, and diversity. And we're proud that these values are reflected in the community we've helped grow. It's important for us to continue to encourage those values, especially at live events where interactions between people are many and varied.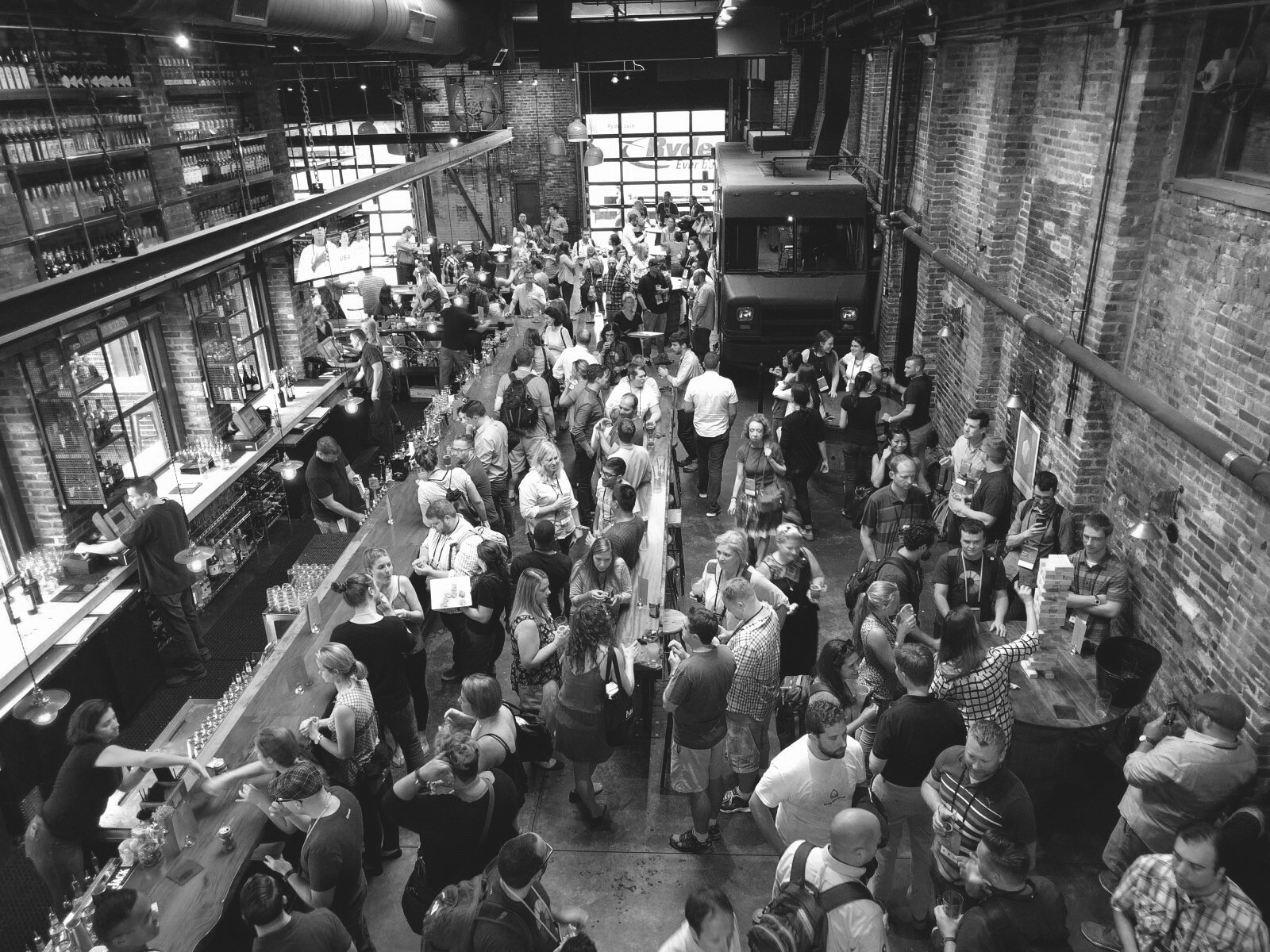 Our code of conduct lets our community know that we are invested in building a safe, inclusive, friendly, and professional community. We firmly believe that we're all humans and all deserve the same courtesy expected from others, regardless of race, age, gender identity, sexual orientation, disability, physical appearance, or any other attribute that could be used to discriminate against another person or group.
Basically, we want to encourage decency towards our fellow humans. And we have a zero tolerance policy for bad actors. Our code of conduct expresses all of that to our community.
How is the policy structured?
We did a fair amount of research, including reading through more than a few and far too many articles to list on the subject. One of our favorite resources was this article from Ashe Dryden, which laid out four key attributes of a code of conduct:
There is a statement of unacceptable behavior
There's information on how the policy will be enforced
There's information on how and who to talk to in the event of an incident
And there's training and reference materials for organizers, staff, and volunteers on how to respond to reports
Using that as a basis, we laid out a few sections for our own code of conduct:
A quick overview blurb
The short, easily-digestible version
The longer version, laying out specifically what constitutes unacceptable behavior as well as how it will be handled
A section on how to report a problem
A section on how to contact us with any questions about the code of conduct
There were two things missing from most of the examples that we encountered, though.
The first is language on the kind of behavior we want to encourage. Every code of conduct (understandably) focuses on the negative behavior. While it's necessary to spell out what constitutes unacceptable behavior, we wanted our code of conduct to explicitly state the good behavior we want displayed by the members of the community. So that information is worked into the "short version" section, as well as a few places in the rest of the document.
Litmus is dedicated to creating a friendly, inclusive, and professional community. We expect all conference attendees to respect one another and contribute to that community in a positive way.
The second thing is making it easier for people to report incidents. Nearly every code of conduct we saw had a bit of language about reporting harassment either in person or via email to event organizers. While ours does, too, we thought this solution lacked a bit of empathy for the people subject to harassment and could prevent some people from reporting it.
As mentioned above, a lot of people don't report incidents for any number of reasons: Fear of being punished by the offender, fear of being ridiculed or not believed by an unsympathetic member of the staff, concern for their professional reputation and career, or anything else that may cross their minds.
To help alleviate those fears, we're setting up an online form that allows people to report issues while maintaining anonymity. They can still identify themselves if they choose but—unlike email or face-to-face reports—people are not forced to do so. This form will be live (and the code of conduct updated with a link) prior to the first event in London.
Overall, our code of conduct is designed to be readable, reassuring, and crystal clear as to what we expect from all participants at our events.
Confidence in our code of conduct
Here it is: The Litmus Live code of conduct.
We're proud of the work that went into writing the Litmus Live code of conduct. We're confident that this is the right direction for our company and our event. We're also confident that we'll learn from our first attempt, improving and iterating over time. We expect our learnings to come from two key areas: implementation and inclusion.
We naturally pulled our in-house counsel into the conversation, so we're covered legally if it becomes necessary to enforce the code of conduct. If that time comes, it's difficult to predict how we'll react. When harassment or discrimination occurs, there are a lot of emotions that bubble up in all parties concerned. It's a sensitive subject and one that few of us have personally encountered. There's always a chance that staff members will feel uncomfortable tackling the situation. That's why we're going to hold internal training before the conferences to help equip everyone on the team with the knowledge and skills they need to help anyone facing harassment or discrimination.
And although we consider ourselves fairly inclusive at Litmus—we have people from around the world working at Litmus—there is always room for more diversity. Just like any group, we have our blind spots. There's a real fear that we left someone out of the code of conduct or missed identifying a situation that could put someone at risk. We're confident in our research and review process. However, it's still on our minds.
If you think we've missed something in our code of conduct—or want to talk more about how we're trying to make Litmus Live 2018 our best event yet—email us. We're always happy to help out and chat.
Learn More About Litmus Live
Elevate your email marketing strategy, design, and development at Litmus Live. Join email geeks of all stripes and learn from the best and the brightest in the industry.
Most Popular
Don't Miss Litmus Live 2022 this Fall!

The Premier Email Event by Email Pros, for Email Pros.
From Anywhere–and Any Budget.

Learn More