How Monster relies on Litmus to send on-brand email campaigns at scale.
Monster is a global leader in connecting the right people to the right jobs. Every day, Monster aims to make every workplace happier and more productive by transforming the way employers and candidates find the right fit. With a team dedicated to connecting hiring companies with professionals looking for the next step in their careers, Monster heavily relies on the power of the email channel to build relationships.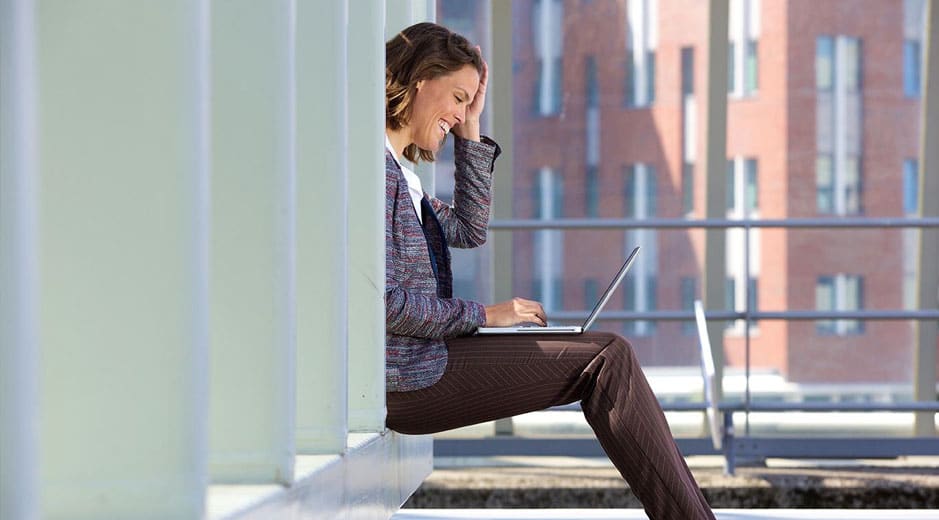 The Challenge
With an average of 85 unique email campaigns going out each month and a diverse audience of job seekers and hiring businesses, Monster's email team is in charge of a truly complex, high-volume email program. To keep up with the ever-growing demand, Monster needed an efficient, scalable way to build impactful email campaigns across a variety of campaign types. To allow their email program to flourish at scale, they needed an email production solution that accounted for different levels of coding abilities, from technically-savvy email developers to marketers with limited coding skills.
As the technological landscape evolved, Monster recognized that they also needed to ensure the effort they put into building quality emails was not wasted. They knew that the increasing range of devices and clients meant their emails would display differently for every subscriber, and that any issues would reflect poorly on their business. Manually testing every email was time-consuming, and they knew there had to be a better way to thoroughly test their campaigns so they could send with confidence.

"We had some rendering issues before using Litmus. We knew an email looked good on the system we were viewing it on, but we weren't sure what it looked like on other devices or on other platforms unless we manually tested the emails across different devices and mail clients. This was particularly challenging when we began to focus on mobile optimization."
How Litmus Solved the Challenge
Litmus has been the backbone of pre-send testing for Monster's email marketing efforts for more than a decade. From simple to complex email designs, they run all of their templates through Litmus Builder and Email Previews to ensure that every email looks great and performs on each and every device and email client.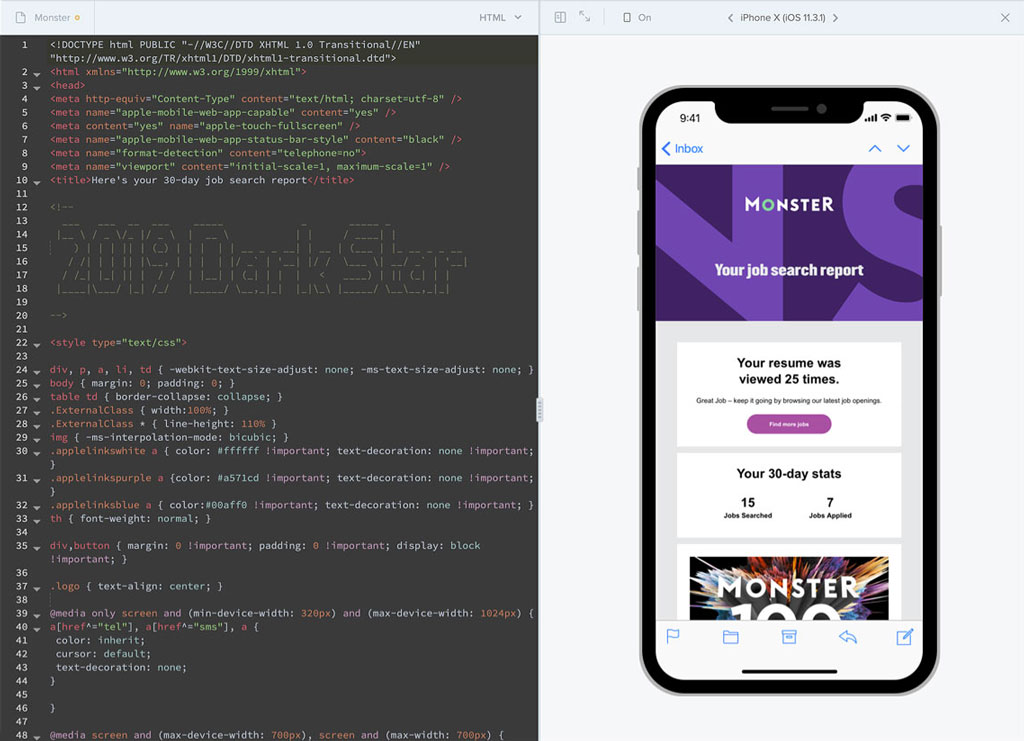 "We always double-check all of our emails. Litmus Email Previews gives us the confidence we need to make sure every email we send properly represents our brand."
Though Email Previews was the first feature that drew Monster to the Litmus platform, they quickly found Litmus' Spam testing a valuable addition to their pre-send workflow. The Monster team knew that even the most carefully crafted emails can't make a true impact if they don't reach the subscriber's inbox. Litmus Spam Testing provides them with insight on email content and authentication records that might trigger a spam filter and actionable advice on how to fix any issues that before they hit send.
The Results
Litmus has become an invaluable cornerstone of Monster's email marketing workflow and strategy. With every email they send, the team at Monster now enjoys the peace of mind that comes with knowing their brand is well represented and their campaigns are positioned for success. With Litmus, they can rest assured that any issues are found and fixed before sending, empowering the team to hit the "Send" button with complete confidence.

"Litmus has saved us from sending broken emails many times. We just recently had a rendering issue with a key call-to-action for a big campaign. Without Litmus, we wouldn't have caught the error — and would have sent a broken email to millions of subscribers. Litmus is a must for every email marketer. If you don't use it, you won't know what you're sending. It's a necessity, not an option."