Back to templates
Free Plain Text Email Template
Streamline your business communications and save time with our no-fuss plain text email template.
How to use this template
To access the template, click "Get this template" and sign in or register for a Litmus Community account.
The template will open in Litmus Builder.
Customize the template in our code editor or copy and paste it into your ESP.
Update the logos, brand colors, fonts, and content to make it your own!
Start sending plain text style emails today
This plain text email template is your new go-to solution for sending straightforward emails to your subscribers. It's no-frills approach is perfect for those times when you want your message to do the talking, without any distractions. Whether it's a quick update or a simple thank you note, the plain text template has you covered.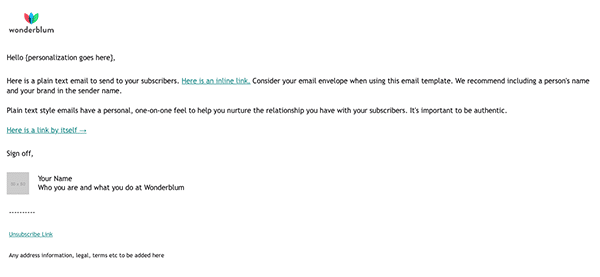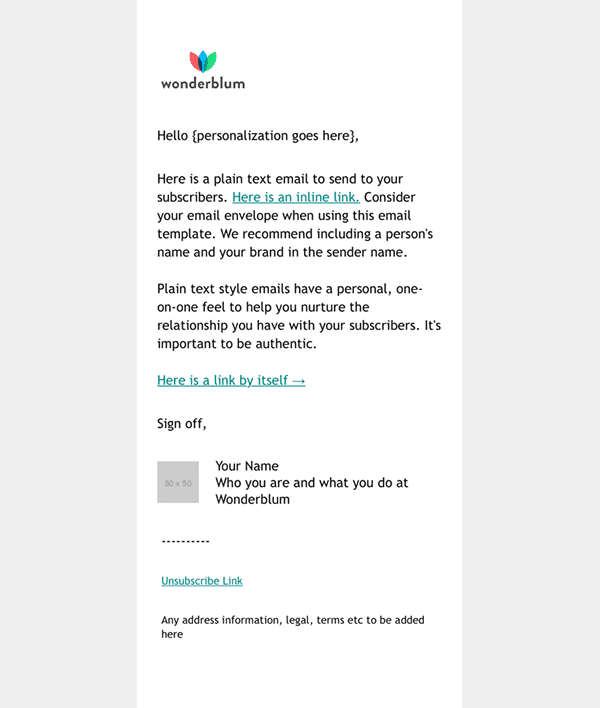 Litmus Previews