Raise your hand 🙋‍♀️ if you've got a ton of emails in production at the moment, and those emails take at least 2 weeks each to produce.
Go ahead, raise 'em high. No one will see you (probably).
Keep your hands raised if you're going through this and you wouldn't want to get more high quality emails out the door while giving your email developers the time they truly need to drive innovation.
No more hands are up! Great, you're in the right place. We're the same way here at Litmus and we've built a tool just for you. Visual Editor in Litmus Builder enables flexible, intuitive email creation so anyone—that's right, anyone—can produce emails, no matter their technical skill. But don't just take our word for it.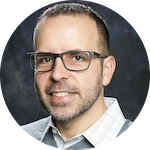 "The Visual Editor in Litmus Builder empowers our team—developers and marketers alike—to quickly and effortlessly create emails. It's intuitive and easy to use, and makes creating emails a breeze for everyone, regardless of their technical background. With Visual Editor, we can build an email in a matter of minutes, saving us critical time to focus more on innovation and driving results."
– Chris Greufe, Senior UX Designer, Duke Energy
So how does Visual Editor work? It's easy—no long, complex implementation process here.
1. Create your template from scratch or add your existing templates to our Design Library.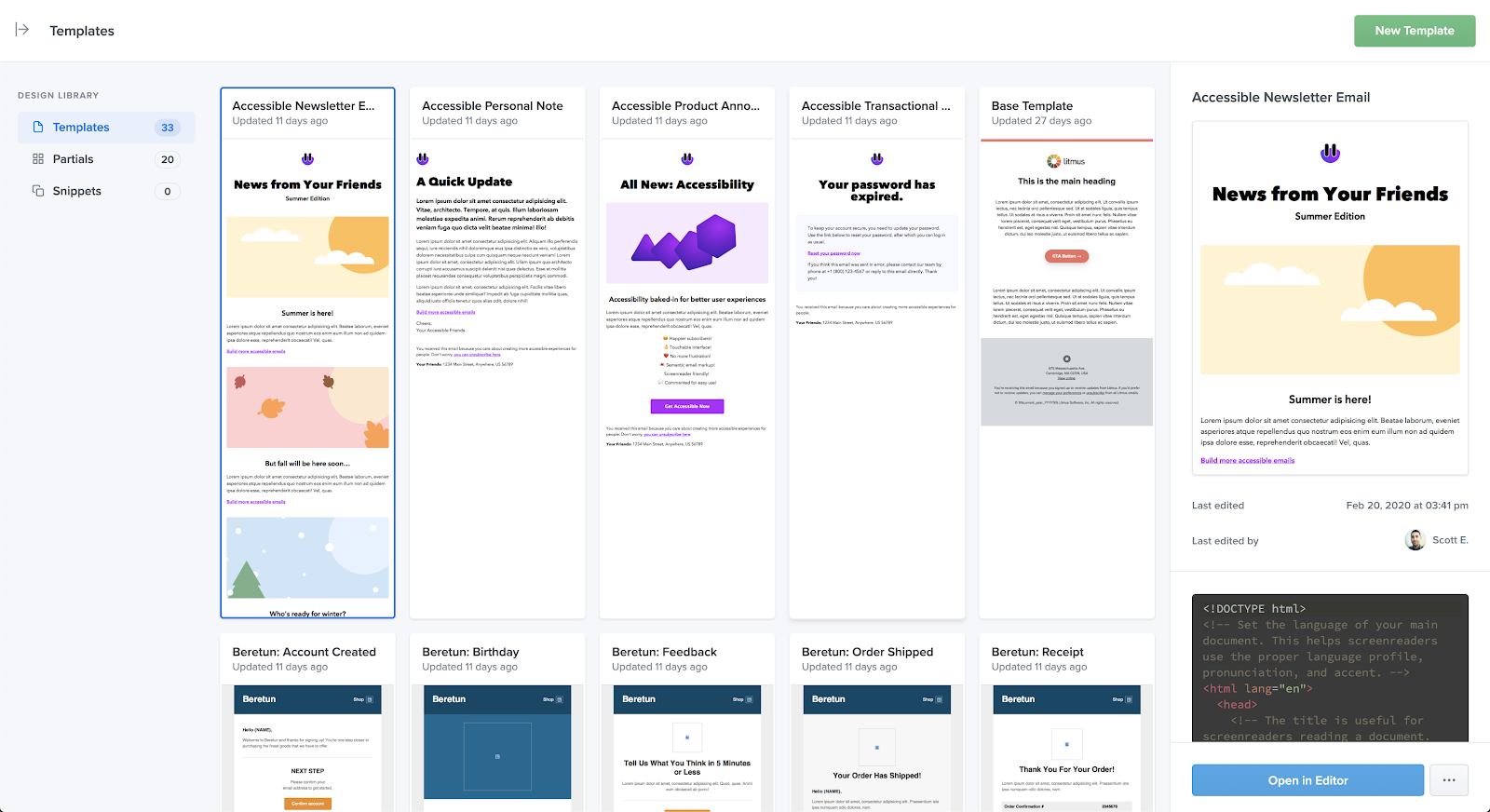 Getting started with Visual Editor is easy. You probably fall into one of these camps:
I already have my templates ready to go!
I need to build templates.
I want to use one of Litmus' pre-tested templates.
If you're in the first or second camp, you'll want to head over to the Design Library. In the Design Library, you can add your existing templates—or create new ones. Once they're in the Design Library, they'll be readily accessible to your entire team (and you can finally rest-assured that everyone will be using the most up-to-date resources). We'll automatically lock down your brand guidelines, like font type and color, to ensure every email is on-brand.
Haven't heard of our Design Library? Check out more info here.
If you're in the third camp—you want to use one of our pre-tested templates—simply hop down to the next step.
2. Create a new email project and pick your template.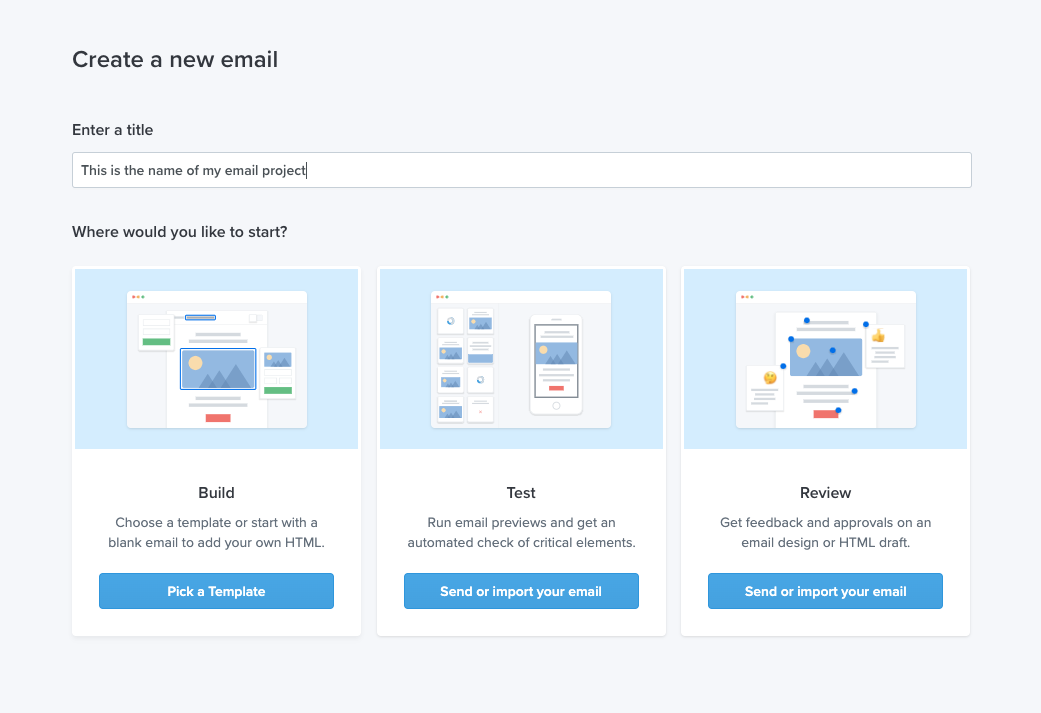 Time to put those beautiful templates in Design Library to work! When you go to create a new email in Litmus, click "Build" and choose the template you'd like to use. You'll automatically be dropped into Visual Editor in Litmus Builder.
3. Click on any element in the preview pane to update images, text, and links—or remove or duplicate sections (without touching code!).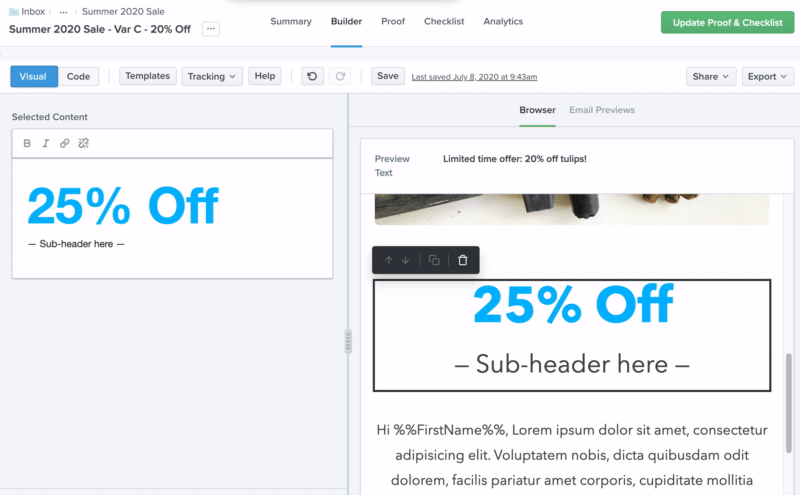 Now it's time to add that something special to your email. Depending on how your template is set up, you'll be able to:
Update text, images, or hyperlinks to the content needed for the email.
Move an email's content blocks up and down if you'd like to mix things up a bit.
Remove elements of the template from the email you're working on. (Maybe you don't need that second CTA for this one.)
Duplicate elements that you need more of, like an extra piece of information in a bulleted list.
If there are certain sections of your email that aren't editable or movable, that's because the template creator chose to restrict that section (Developer tip: Use Partials in your template to restrict editing of certain sections!).
If you accidentally remove a section of your email, don't worry—you can easily undo that change. And if you need to duplicate a section multiple times, there's a redo button for that purpose, too.
4. Make sure your email is pixel-perfect.
Before you send out the email you built in Visual Editor, you want to make sure it's rendering well in all email clients and approved by all stakeholders, right? We've made that easy too. You can preview, test, and get your emails reviewed and approved in one centralized location in Litmus.
---
Ready to save time AND scale your email program?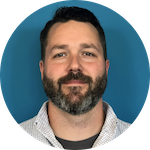 "We send emails to millions of users each week; with over 150 newsletters across 20+ brands to account for, every minute matters to us. Creating email at scale can be difficult, and Litmus' Visual Editor helps minimize the technical challenges and guesswork that come with coding. Visual Editor simplifies the process of adding content to our templates—without extensive coding experience—and allows us to focus more on collaboration and creating high-performing emails. It's not only beneficial for production, creativity and efficiency, but it provides an opportunity to enhance our entire marketing mix and strategy."
– Jesse Blanner, Design Director, Meredith Digital at Meredith Corporation
Itching to build your emails in Visual Editor? Check it out in your Litmus account today. Don't have a Litmus account yet? Start a free trial or talk to a Litmus expert for help getting started.