At Litmus, we take pride in delivering value for our customers, and providing innovative solutions that help you get the most out of all your email marketing efforts. 
We're happy to share—it's getting noticed. Over the past few weeks, we have been fortunate to receive some prestigious recognition. And we're humbled because we know these awards are largely influenced by Litmus customers, for delivering the kind of product and service we know you deserve. 
So, thank you! We appreciate all of your support and promise to continue to strive to empower marketers to send great email, every time.
2022 SaaS Awards Shortlist
Litmus was shortlisted for The SaaS Awards, Best SaaS Product for Email Marketing category! 
The next round of finalists will be announced in August, followed by the winners in September. 
We are honored to be considered with other shortlisted companies which include: ChildcareCRM, Bloomreach, PerformLine, Inc., and Levitate. Stay tuned to find out more about the official results. 
G2 Awards: Summer 2022 Badges 
We achieved ten awards from G2, the world's largest and most trusted software marketplace.
This recognition is based on the substantial Satisfaction, Market Presence scores and responses of real uses for each of the Usability, Results, Relationship, and Implementation Index reports and the Grid Report related questions featured in the G2 review form.
The reports are based on ratings by business professionals and their experience with our products and services. 
"Rankings on G2 reports are based on data provided to us by real software buyers," said Sara Rossio, Chief Product Officer at G2. "Potential buyers know they can trust these insights when researching and selecting software because they're rooted in vetted, verified, and authentic reviews."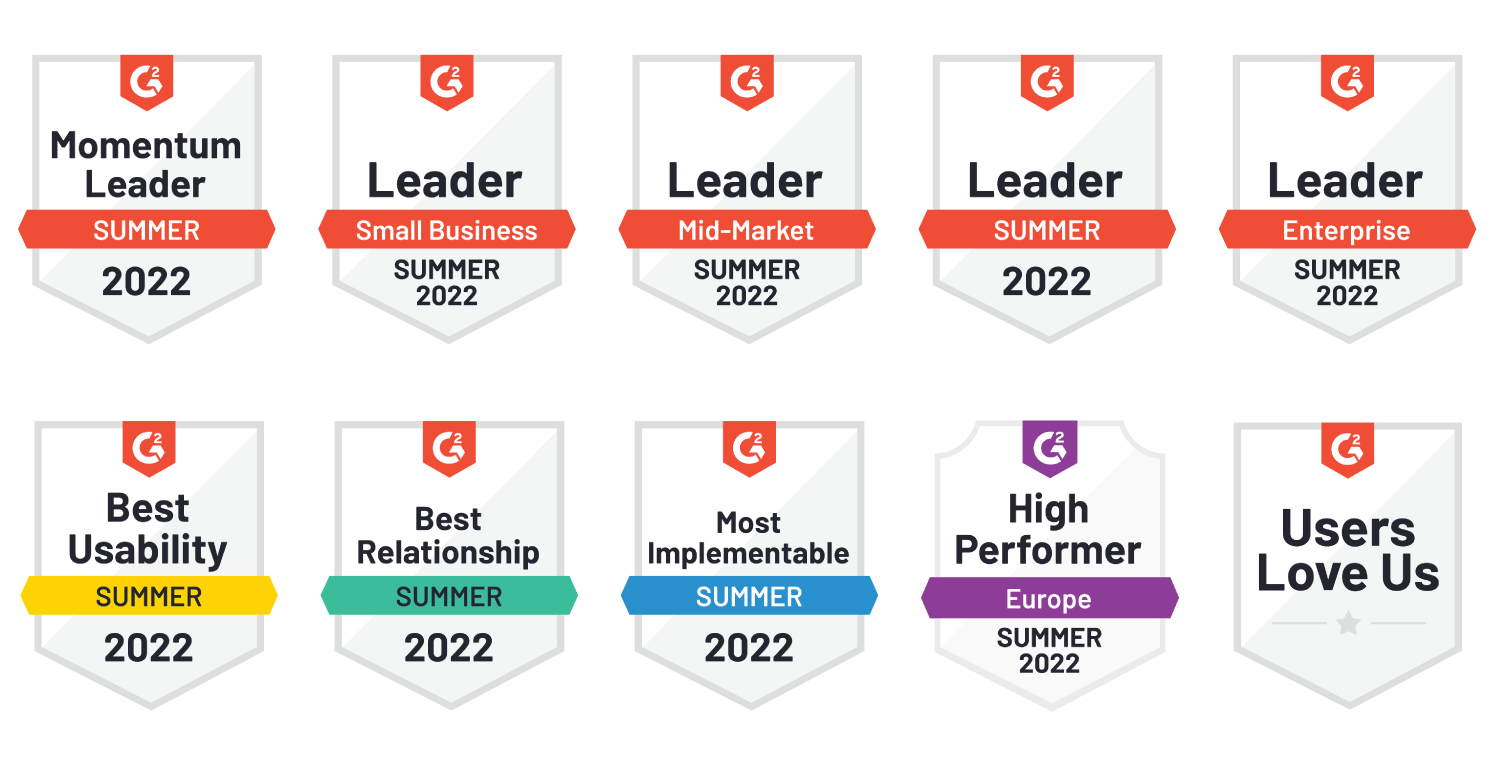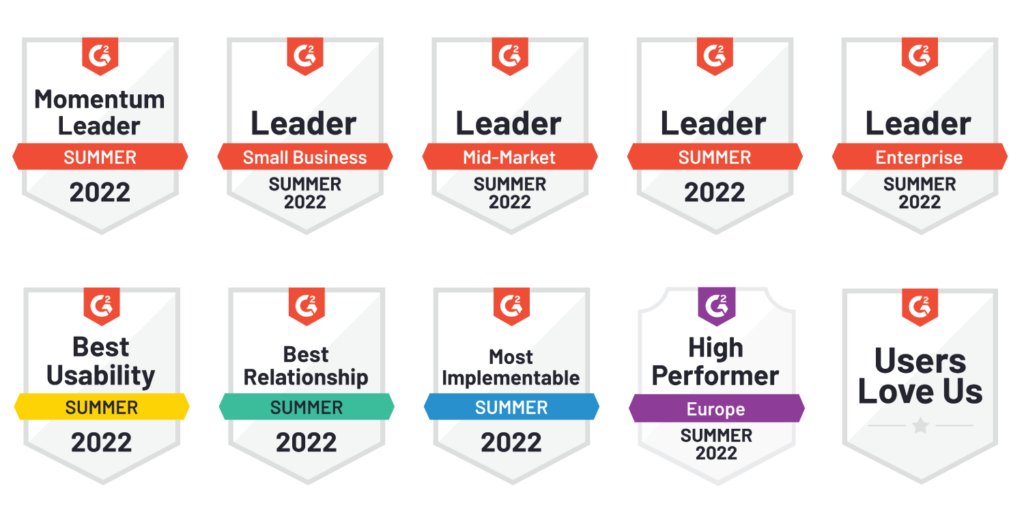 TrustRadius Awards: Summer 2022 Badges
Litmus is proud to be recognized by TrustRadius for having a Best Feature Set and Best Relationship in the email software category.
This award highlights companies with outstanding feature sets that have gone above and beyond to delight their users.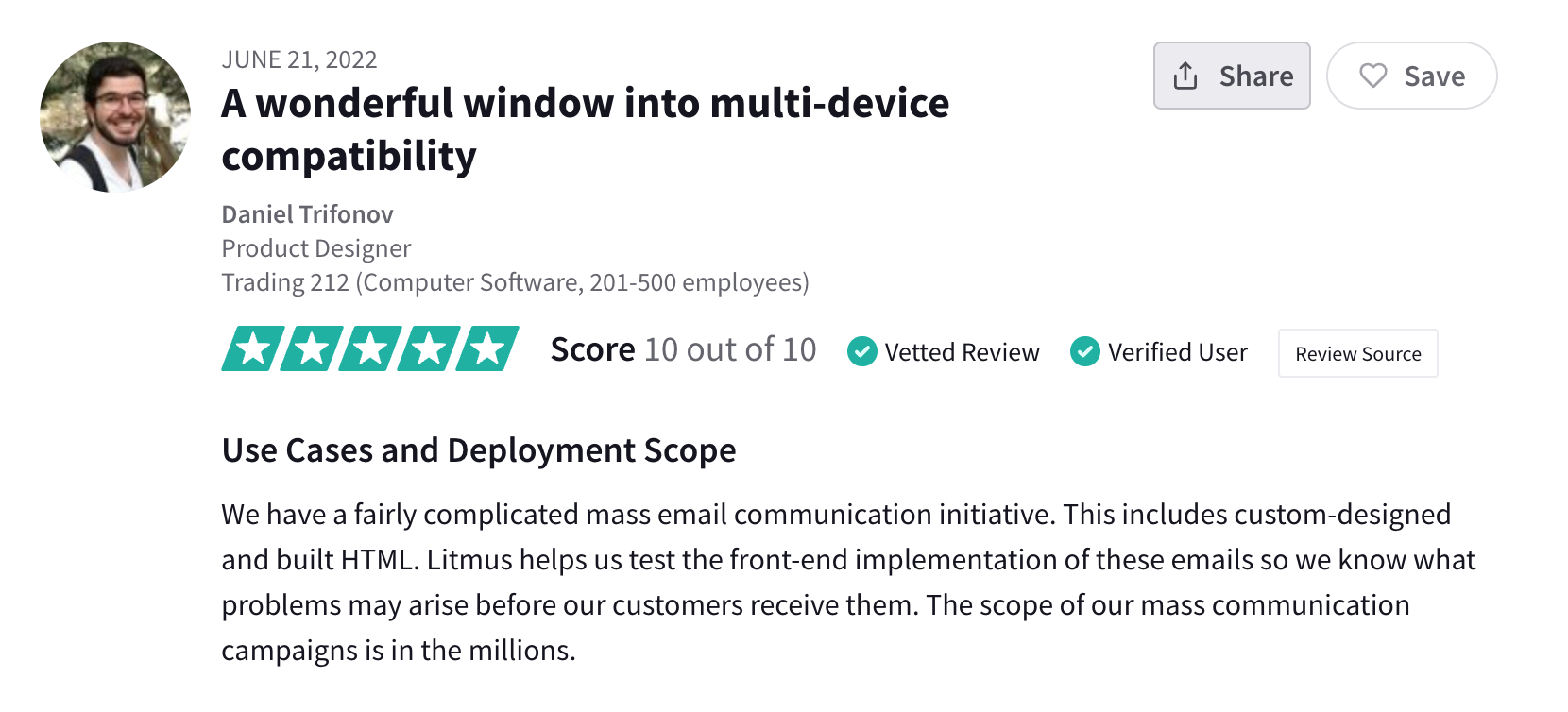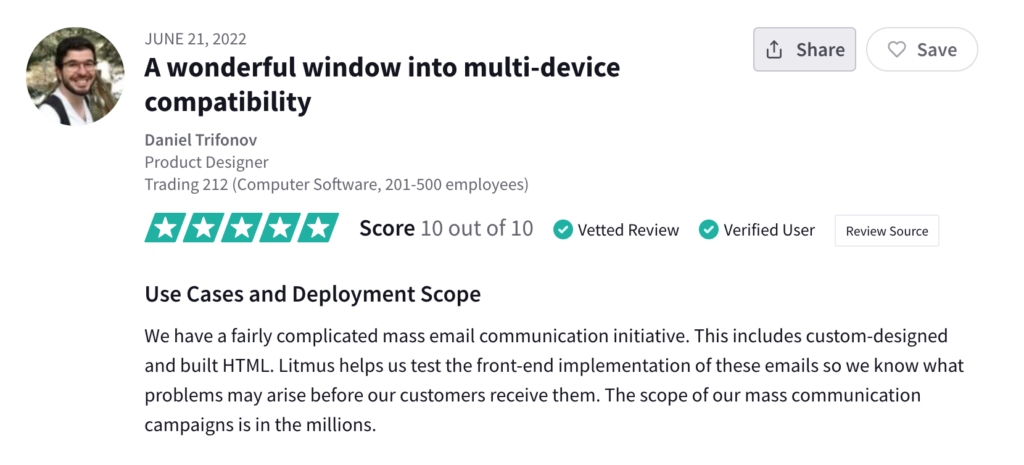 "We are excited to announce the "Summer Best of" Award winners," said TrustRadius CEO Vinay Bhagat. "In the age of the self-serve buyer, software buyers rely heavily on third-party sources. That's why third-party reviews and awards from a trusted source like TrustRadius are so important. A 2022 Summer Best Feature Set Award offers further validation."
To win a Best Feature Set Award, each organization had to receive a minimum of 10 TrustRadius reviews between January 1 and June 30, 2022, featuring specific key insights of their product's feature set. Winners also had to rank in the top three positions of their category in terms of the percentage of positive responses they earned. Additional vetting via textual review analysis was performed by the TrustRadius research team.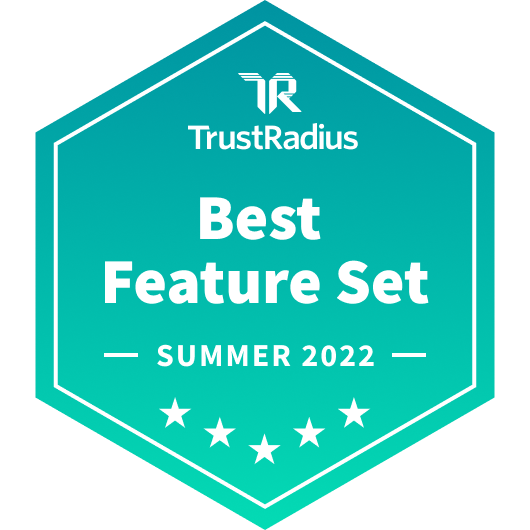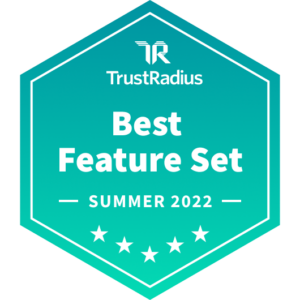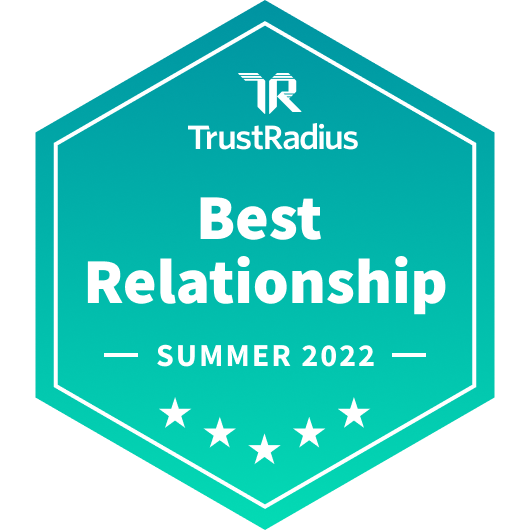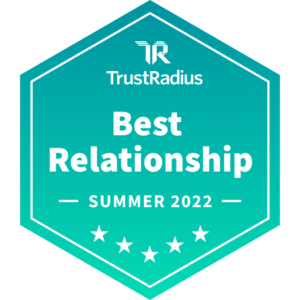 Sales and Marketing Technology Awards (The Sammy Awards)
And finally, Litmus was named a 2022 Sales and Marketing Technology Awards (aka The Sammy Awards) winner as a 2022 Product of the Year in the email product category! We are honored to be recognized by the Business Intelligence Group as part of technologies and organizations that help solve challenges when connecting and collaborating with prospects and customers. 
So once again, thank you to all our customers and fellow email geeks. We appreciate you!