Each year, we see new design trends shaping digital marketing—from the use of color and imagery to typography trends, interactivity, and more. In our "Trending in Email Design" series, we look at the hottest digital design trends—and dive into how they translate into email marketing.
Bold colors & gradients: Standing out
The use of bold color in design is an ongoing trend that has steadily grown in popularity in recent years. However, in 2019 there are a few new twists. Adobe suggests that designers are taking advantage of 70's inspired palettes with bright colors and gradients, and Shutterstock highlighted three neon shades as the latest on-trend colors based on their search data.
In 2019, the use of contrasting colors is proving to be ever more popular, with conventional combinations pushed aside for more radical, vibrant choices. Experimentation with color saturation and intense gradients are contributing to more vibrant designs that can't be missed.
Bold colors in email marketing
As brands strive to set themselves apart from their competitors and push to be heard within busy inboxes, designers are making courageous color choices. Creating designs that pop when an email is opened helps to attract that much needed engagement by placing emphasis on important messaging and calls to action.
Levi's
Bold colors can help draw attention and give greater prominence to discounts and offers, like this example from Levi's. The designer of this campaign has managed to draw attention to not only the key discount messaging but also the colored Levi's® back patch service in this eye-catching email.

Lyft
US-based app taxi service Lyft has been using the power of bold colors and other trending styles in their emails for some time, but this example offers an insight into how flat color can help messaging stand out. In this annual usage email, Lyft has visualized the customer's data using various bold, flat colors.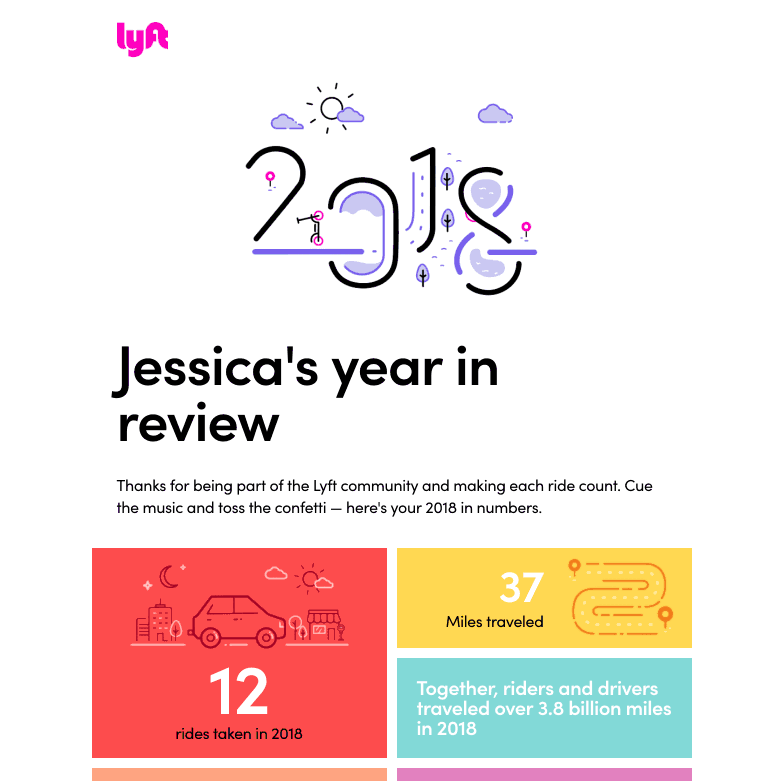 But Lyft's year-in-review email isn't the only email that stands out through its bold color choices. Other campaigns and triggered emails from Lyft often make an impact upon open with bold background colors: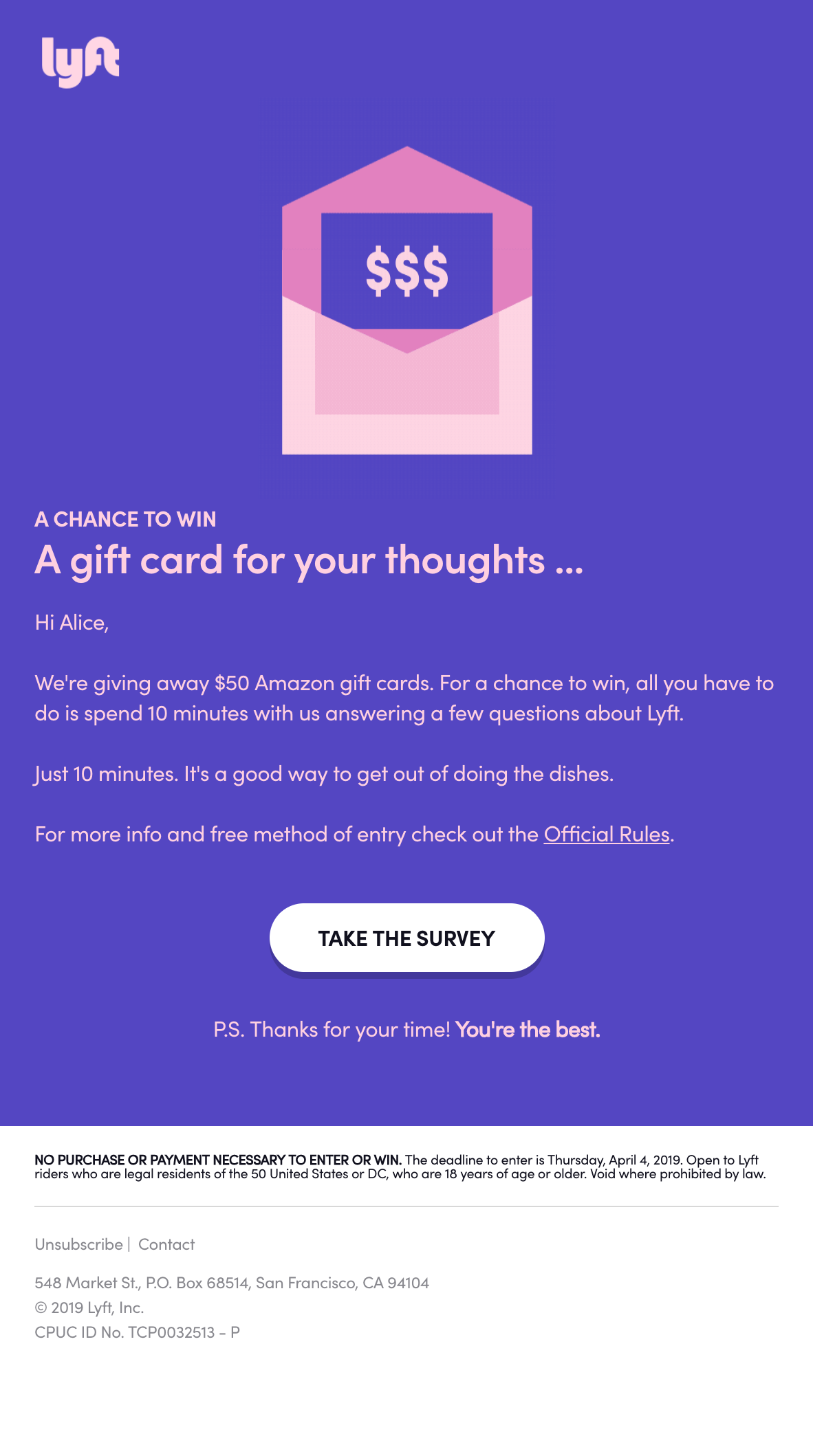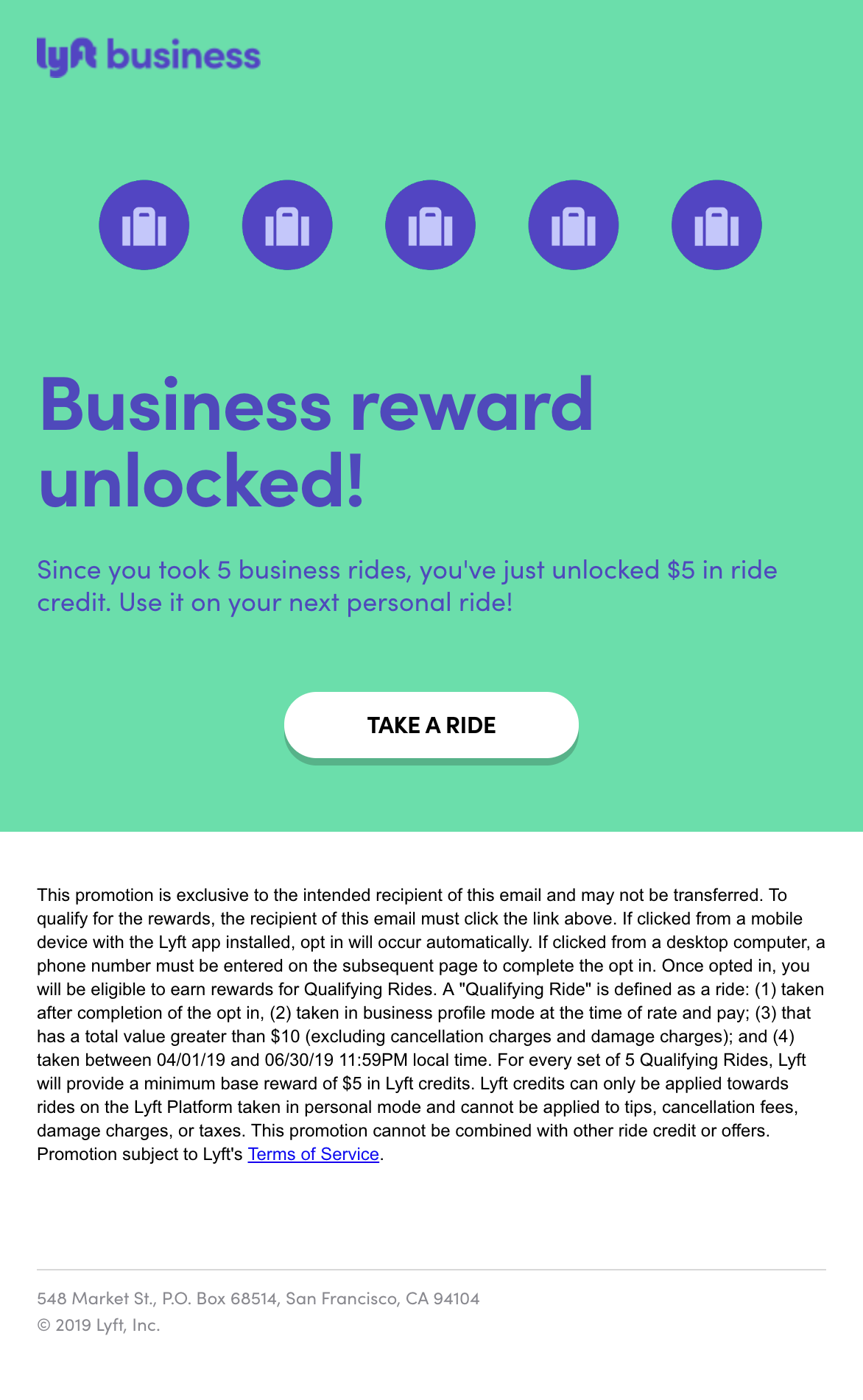 Paypal
Paypal makes the key messaging in this product announcement email stand out by using contrasting colors: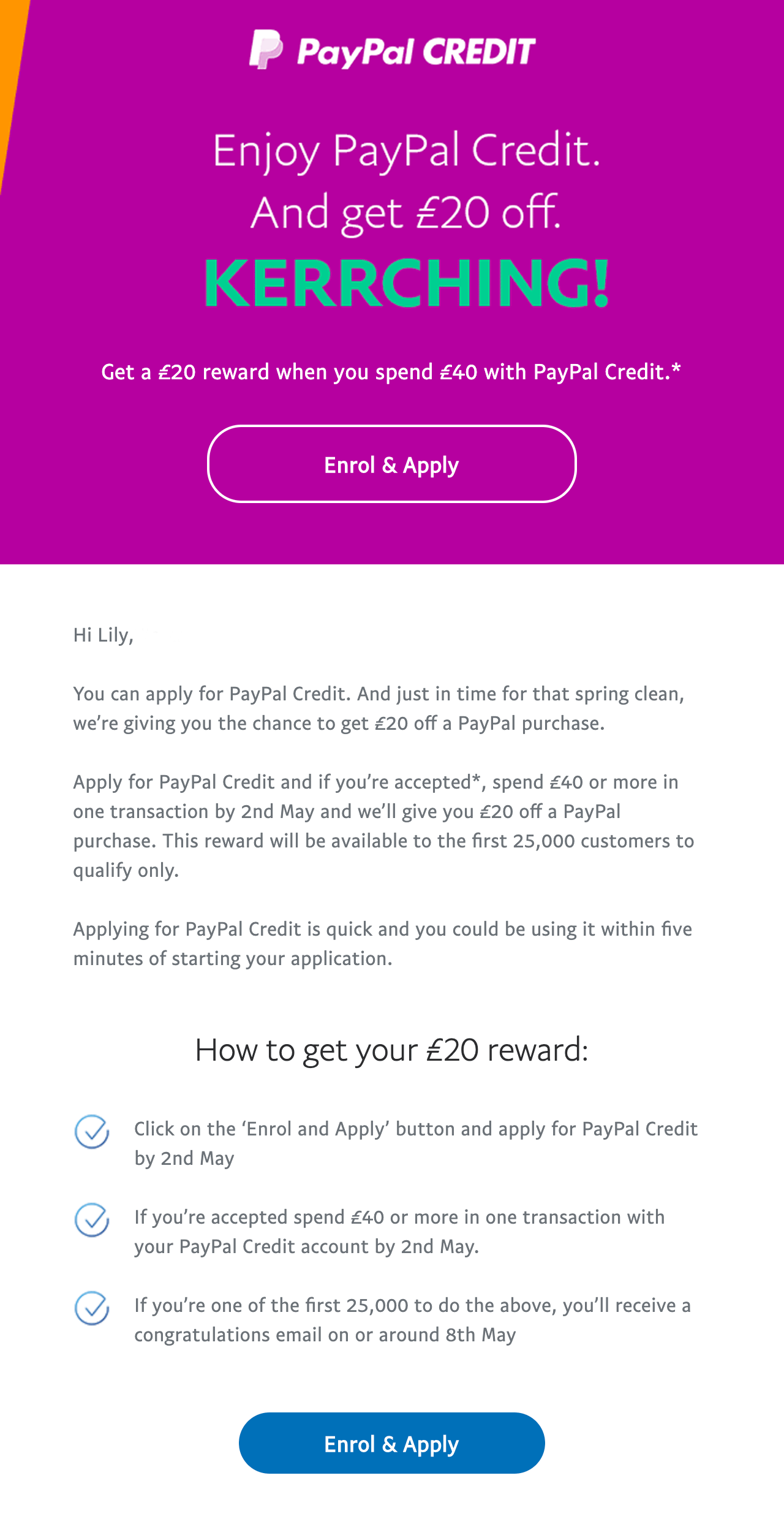 Moonpig
Moonpig creates a sense of urgency with the use of bright bold color: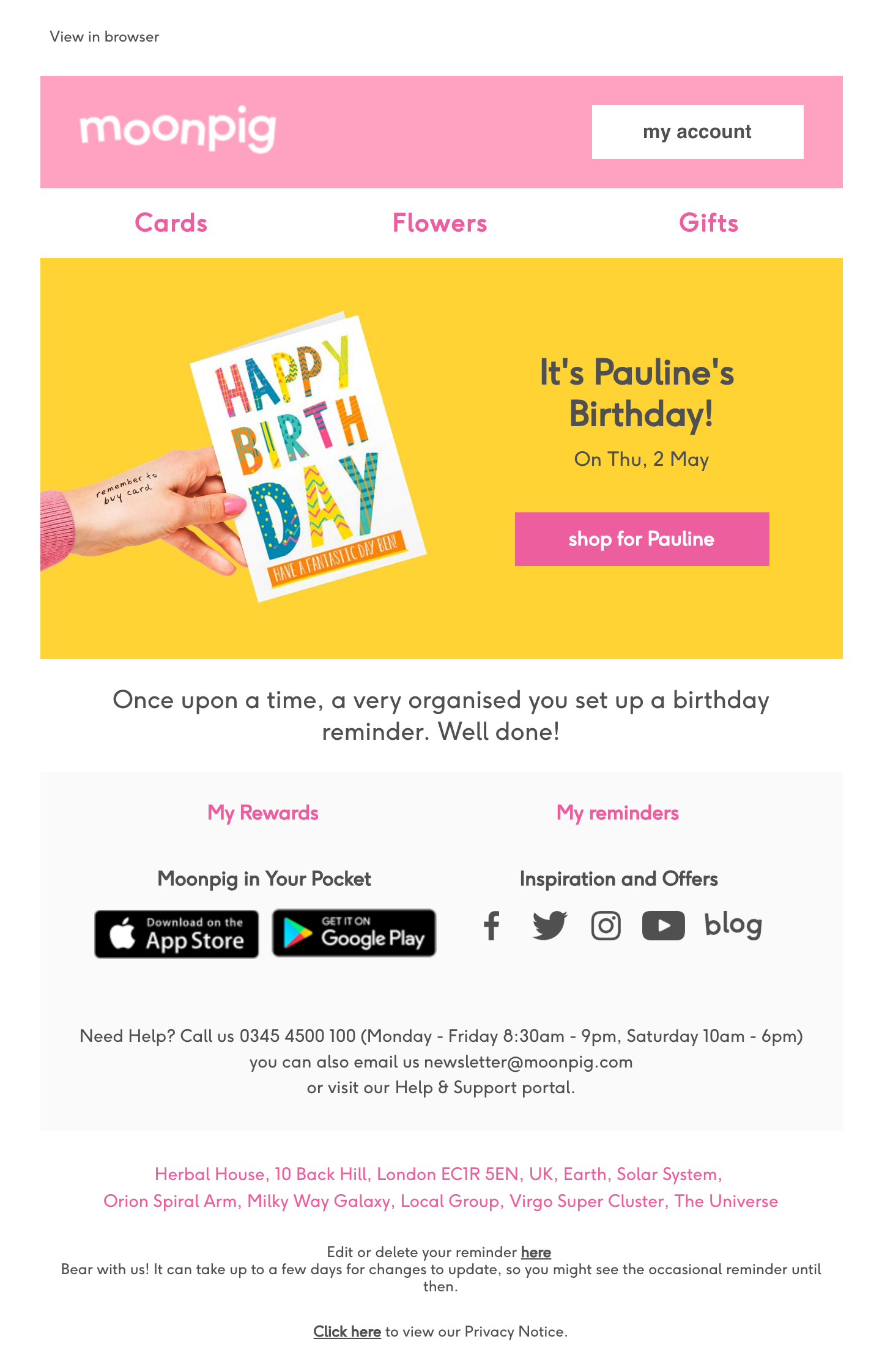 Gradients in email marketing
Gradients are incredibly versatile and a great way to add depth to an email design. They can be attention-grabbing with contrasting colors, or used as a subtle enhancement with the use of tones and tints. Email designers often utilize gradients to create impactful backgrounds, but they can also add interest and help content stand out when used as a photography treatment or in the background of a call to action.
Shutterstock
In this example, Shutterstock includes a vibrant animated gradient background that helps draw attention to a new integration with digital design software Sketch. The bold colors in the hero area help to reinforce the primary call to action, with the body of the email drilling down into the plugin features.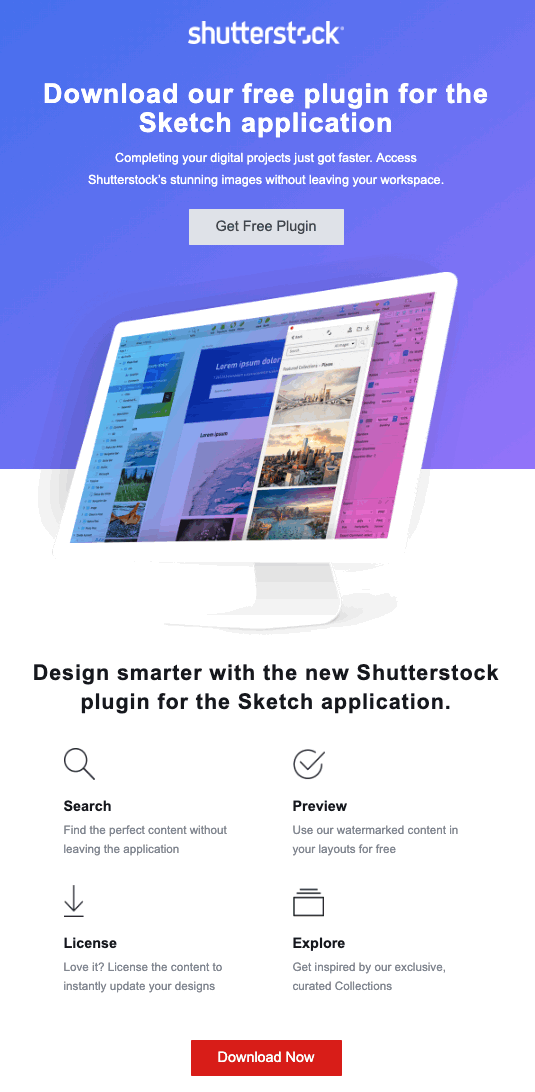 Stylist Live
This vibrant email for wellness event Stylist Live takes advantage of gradients throughout the design. The intense background gradient draws out key event information and creates an impactful experience on open. Photography throughout the email is stylized with gradient treatments, making the content highly engaging, and intense backgrounds on buttons strengthen calls to action and social links.

Designmodo
Web resources hub Designmodo brings shades of bold purple to this background gradient, creating a subtle sense of depth and helping the content stand out. The contrasting background color of the call to action also draws the eye.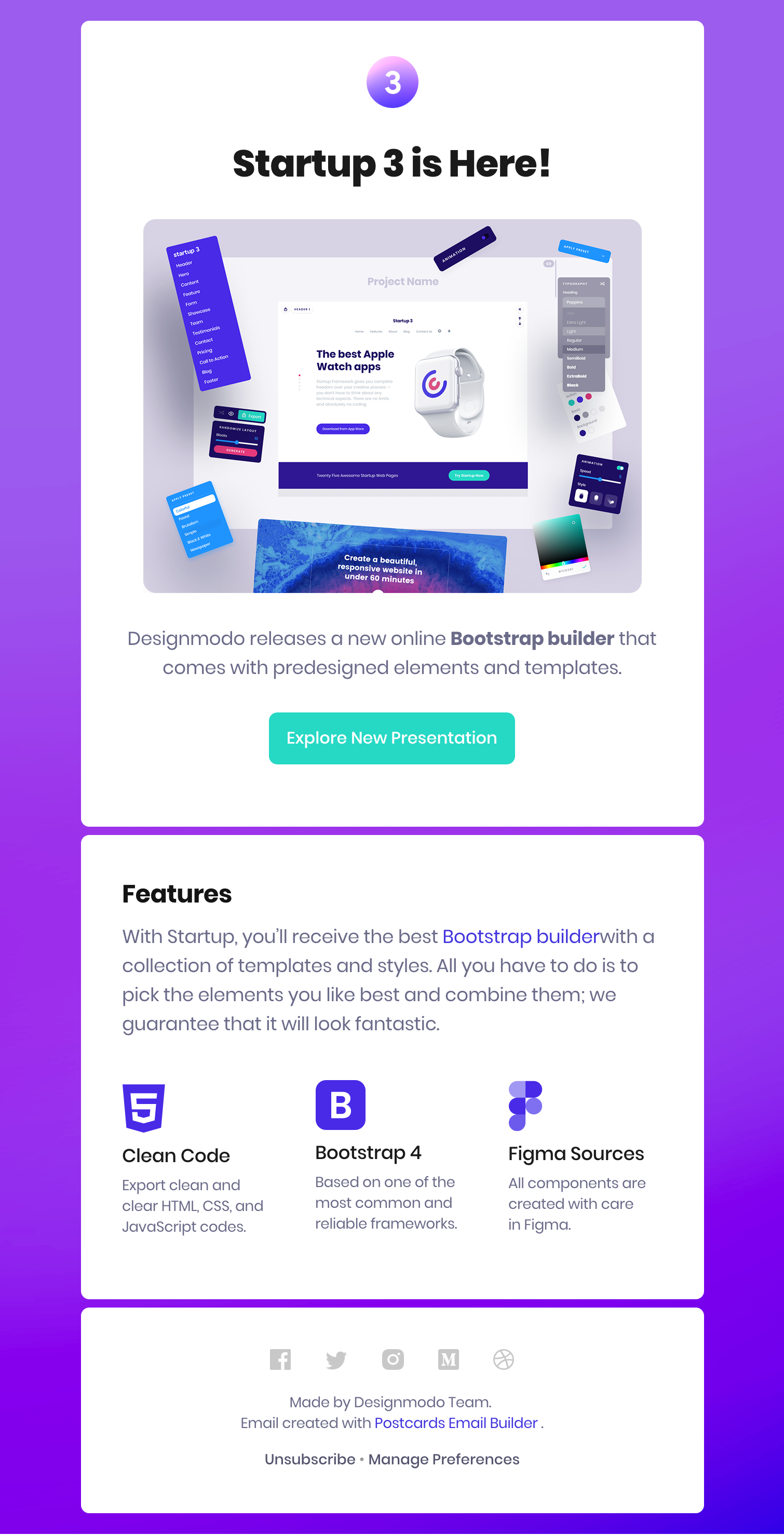 What other brands make great use of bold color and gradients in email?
Do you have more great examples of color trends in your inbox? We'd love to see them. Just let us know in the comments below.