It's probably not surprising for us at Litmus to be talking about how important email is, but what we're talking about here isn't about marketing the way it's always been done. Normally, email improvements and insights are used for email's sake. There's a thriving community of dedicated and passionate email marketers, but it's been a niche topic within the marketing ecosystem. In the past, marketing teams have worked in silos. Each channel expert focuses on executing their specialty and mostly keeps to themselves. While our 2019 State of Email Workflows Report revealed that email marketers do get input from other departments before hitting send, collaboration tends to drop off after that.
Most email marketers work with two other departments to get emails reviewed and approved, with the top three collaborators being the marketing department, executives, and legal. However, a third of marketers say their email marketing is poorly or very poorly integrated with other channels. What this reveals is a golden opportunity to open lines of communication between marketing functions to share insights and make more strategic (and successful) decisions. Companies can either shift their perspective on how to win in the zero patience economy or continue to fight for attention. Here's the switch that can mean the difference between pouring money into ad ideas in a futile attempt to cut through the noise, and making truly strategic investments in messaging:
33% of marketers say their email marketing is poorly or very poorly integrated with other channels.
You need to move email from the outskirts of your attention into the center of your marketing machine. By streamlining your pre-send workflow and maximizing your post-send insights, you can use what you've learned about subscribers to inform the rest of your marketing mix. At a high level, here's what this new way to use email looks like: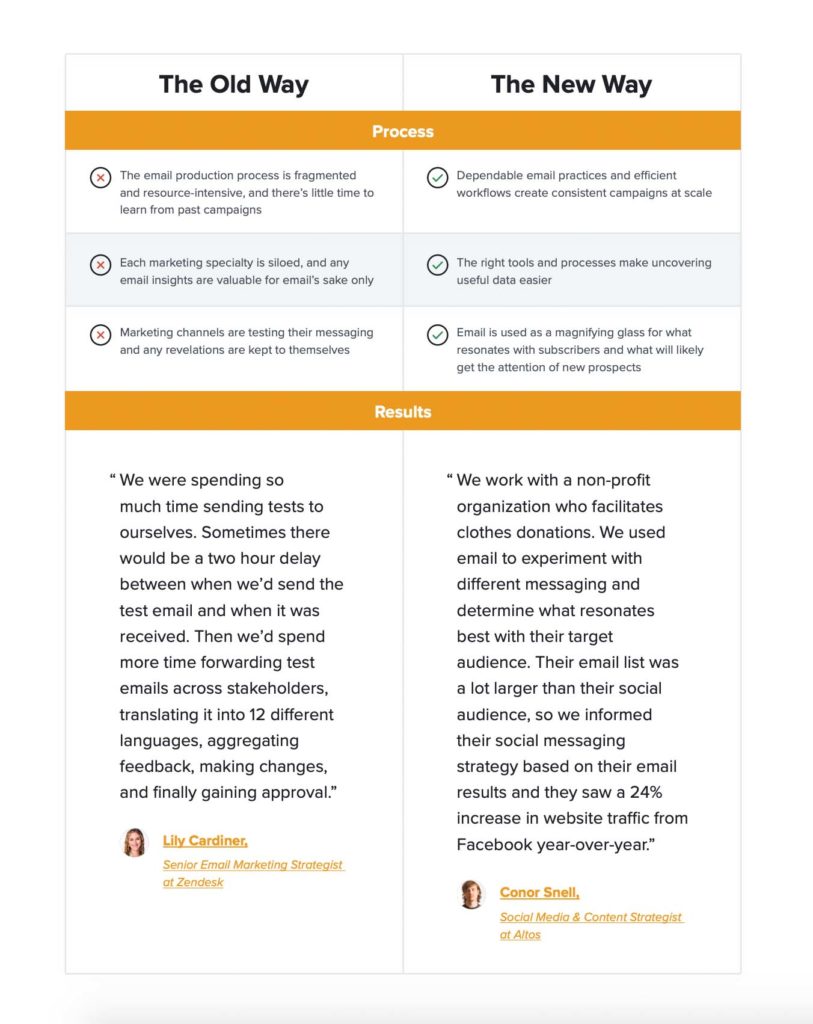 Get a deeper dive into how email can shape your entire marketing program in part 3 of our ebook, The 3 Pillars of a Successful Email Marketing Program: Share Insights to Improve Overall Marketing Effectiveness.