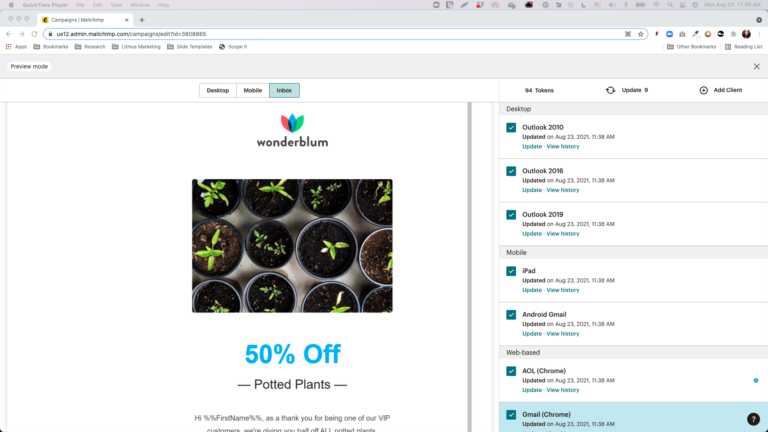 Why Mailchimp partners with Litmus
Mailchimp knows that email is an essential component of every marketing team's broader strategy because it can help businesses reach their goals and inform how they market across other channels. Emails that arrive broken or imperfect, however, can have the opposite effect, eroding brand loyalty and reducing the overall return on investment (ROI). And since every email has more than 300,000 possible renderings—and email clients & devices are constantly changing—Mailchimp understands how important it is for marketers to have access to pre-send email testing tools.
Litmus was a clear choice for Mailchimp when it came to selecting a partner that would empower their customers to create exceptional error-free emails that truly drive results while saving time and streamlining their workflow. Several Litmus customers have shared that they save 3+ hours on every email and have kept their email error rate near zero. With Litmus, Mailchimp customers have easy access to fast-generating, thorough email testing across 100+ popular email clients and devices, as well as automated checks of other elements crucial to email success.

"Mailchimp chose to partner with Litmus on our Inbox Preview feature because their best-of-breed testing and previewing tools enable customers to create emails that convert so small businesses can get more value from their marketing efforts."
How Mailchimp & Litmus empower success together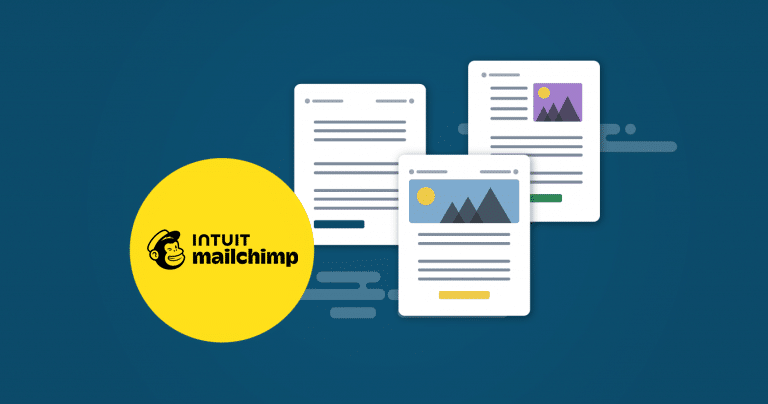 Mailchimp customers have easy access to reliable, easy-to-use email testing powered by Litmus, without the need to interrupt their workflow and switch between tools. Mailchimp customers can preview their emails as they build in Mailchimp with Inbox Preview, a Litmus-powered tool that shows how emails render across 100+ email clients and devices.
With a Litmus Plus or Enterprise plan, Mailchimp users gain access to even more tools to automate email testing, saving time while still completing a thorough check of the elements that matter most with Litmus Extension and by running a complete Litmus Test. Plus, they can easily sync emails or templates they create in Litmus to Mailchimp in a single click, eliminating the hassle and risk of error that comes with manually copying and pasting code.
Litmus & Mailchimp also work closely to ensure Mailchimp marketers have access to the thought leadership they need to propel their email program forward. For example, Litmus & Mailchimp collaborated on a blog that helps marketers get the most out of custom email templates.

"Litmus is an integral part of the email campaign building process. Mailchimp users are able to check the integrity of their campaigns, giving them the confidence that their marketing will look beautiful across email clients."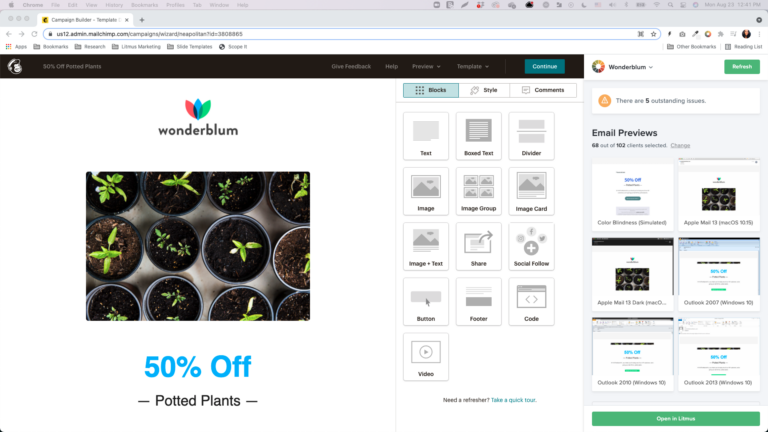 Continued success on the horizon
The world of email marketing is ever-evolving. Email clients, applications, and devices change constantly, and audiences have increasingly high standards for personalized, exceptional digital brand experiences. Litmus & Mailchimp look forward to a continued partnership where they can collectively help marketers across all industries send better emails, faster, and achieve continued marketing success.

"Mailchimp and Litmus will continue to integrate their products to help businesses of all sizes create and send better emails that drive engagement."