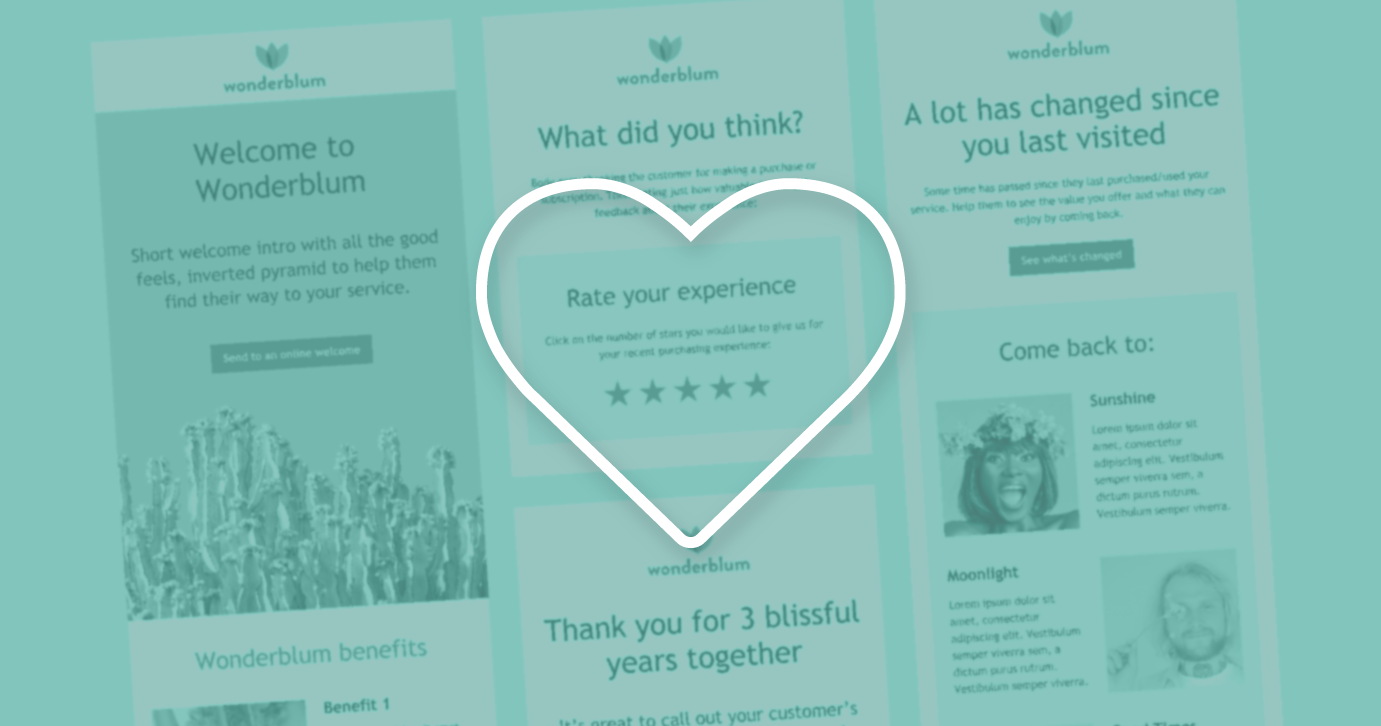 Download the Template
Subscribers are overwhelmed by the constant barrage of emails asking them for something. It's time to give back—and show your subscribers and customers you genuinely care about them. And when your subscribers have a great experience? You get a boost in email engagement and overall brand loyalty.
Get started with our Subscriber Love Email Template Pack that includes the following:
Welcome email: Create a great and lasting first impression.
Anniversary email: Thank your customers for their loyalty.
Birthday email: Celebrate your subscribers on their special day.
Review email: Get feedback to improve your audience's experience.
Re-engagement email: Win back those customers who've strayed.
Plain text style email: Add a one-to-one touch with a friendly face.
Best of all? These email templates have already been optimized for Dark Mode and 90+ email clients and devices. Just update with your branding and content, and you're set!