Email marketing professionals like you are often stretched thin—too many requests, too many last minute edits, and so many pieces to keep track of. Things like transferring code to your ESP and inserting analytics code might seem like small tasks, but when you stack them up, they take a massive amount of time. What if you could streamline those tasks?
In this Leveraging Litmus session, we walked through ways Litmus does the work for you, so you can spend more time creating amazing email.
Didn't have a chance to watch the webinar live? Don't worry. You can access the full recording and read the Q&A below.
---
Q&A
A big thank you to everyone who chimed in during the webinar with a question! Here's a recap of our answers to the most popular questions. Have any additional questions? Please leave them in the comments.
How do you preview all of your selected email clients without creating a new set of previews?
When you're working on edits to your email in Litmus Builder, we provide two views on the right pane: a Browser for a single email view, and Email Previews for a number of clients and devices. The latter could be all available clients and devices or the particular ones you've set at a global level.
If you're editing your email with the Email Previews pane selected, every time you make an edit to your email it will generate a new set of previews, which can really run up your total amount of previews. We recommend you build out your email in the Browser pane and make it perfect before moving over to the Email Previews pane.
When tracking the email clients being used, can you differentiate between those using Dark Mode clients?
At the moment you cannot differentiate between those using Dark Mode in email clients for reporting, but you can still preview your emails in Dark Mode and ensure it looks pixel perfect. If this is something you would love for us to start tracking, please let us know.
Is there a way to avoid capturing Personally Identifiable Information (PII) like email addresses in my email reporting?
There is a way. When you're setting up your tracking code, instead of choosing an ESP as a primary provider, choose "Other" and leave the merge tag for the provider as [UNIQUE]. What this will do is allow you to still connect with your ESP but will not collect all of that PII.
Is there an easy way to translate analytics usage for email clients in regards to which clients we should or should not be selecting, based on our actual subscribers?
If you're running Litmus Email Analytics and you go into Litmus Checklist, you can see recommended email clients to preview and review based on your subscribers' activity. This will identify which clients you haven't yet selected to be a part of your review process, but ones you might want to if they're used by your subscribers.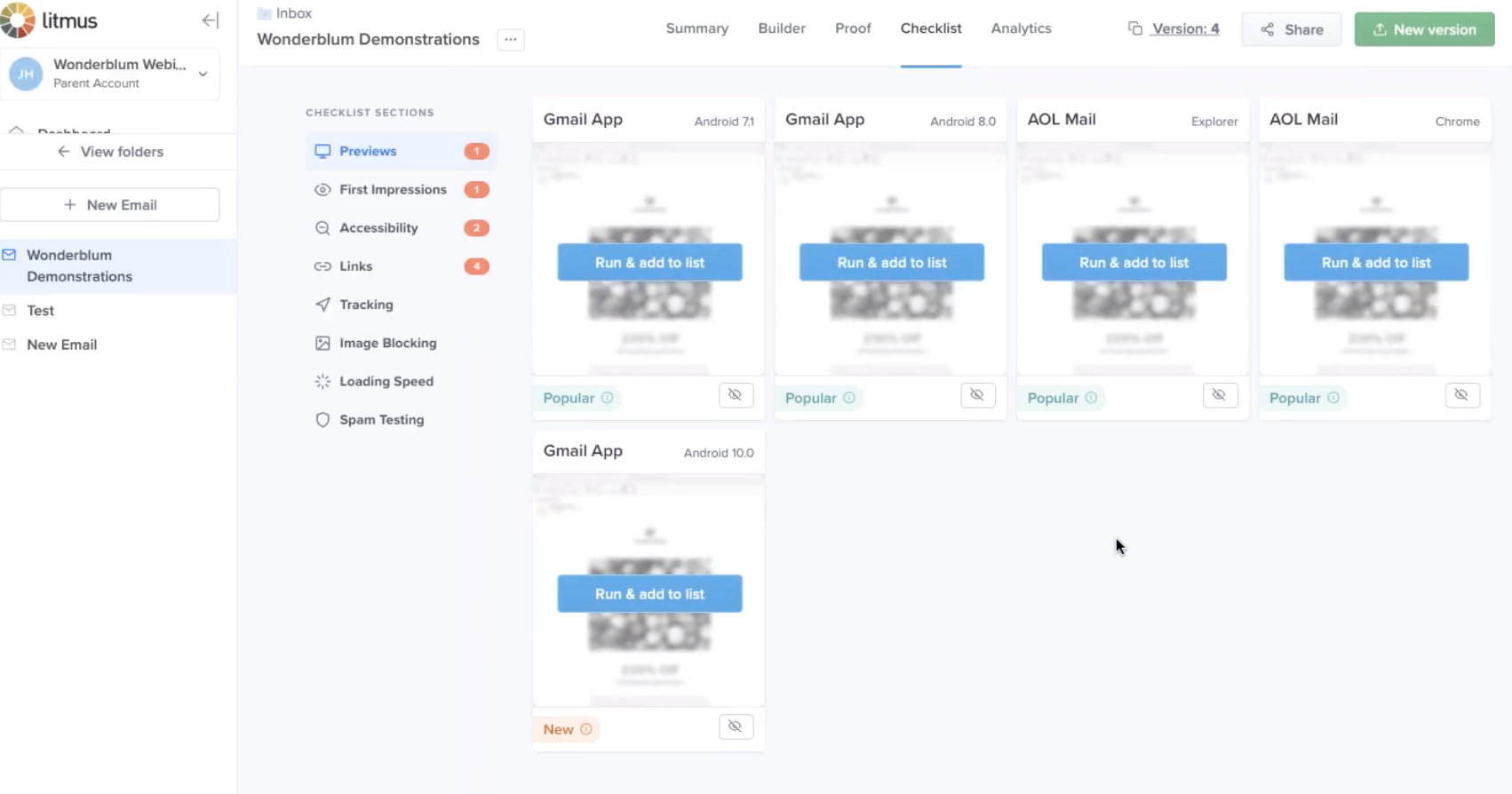 What are snippets and partials, and how can they save me time?
Snippets are modules of reusable code that are ideal for elements that are commonly used across email designs, like doctype, bulletproof buttons, and links. Rather than having to re-write the code each time one of these elements is used, you can use a snippet.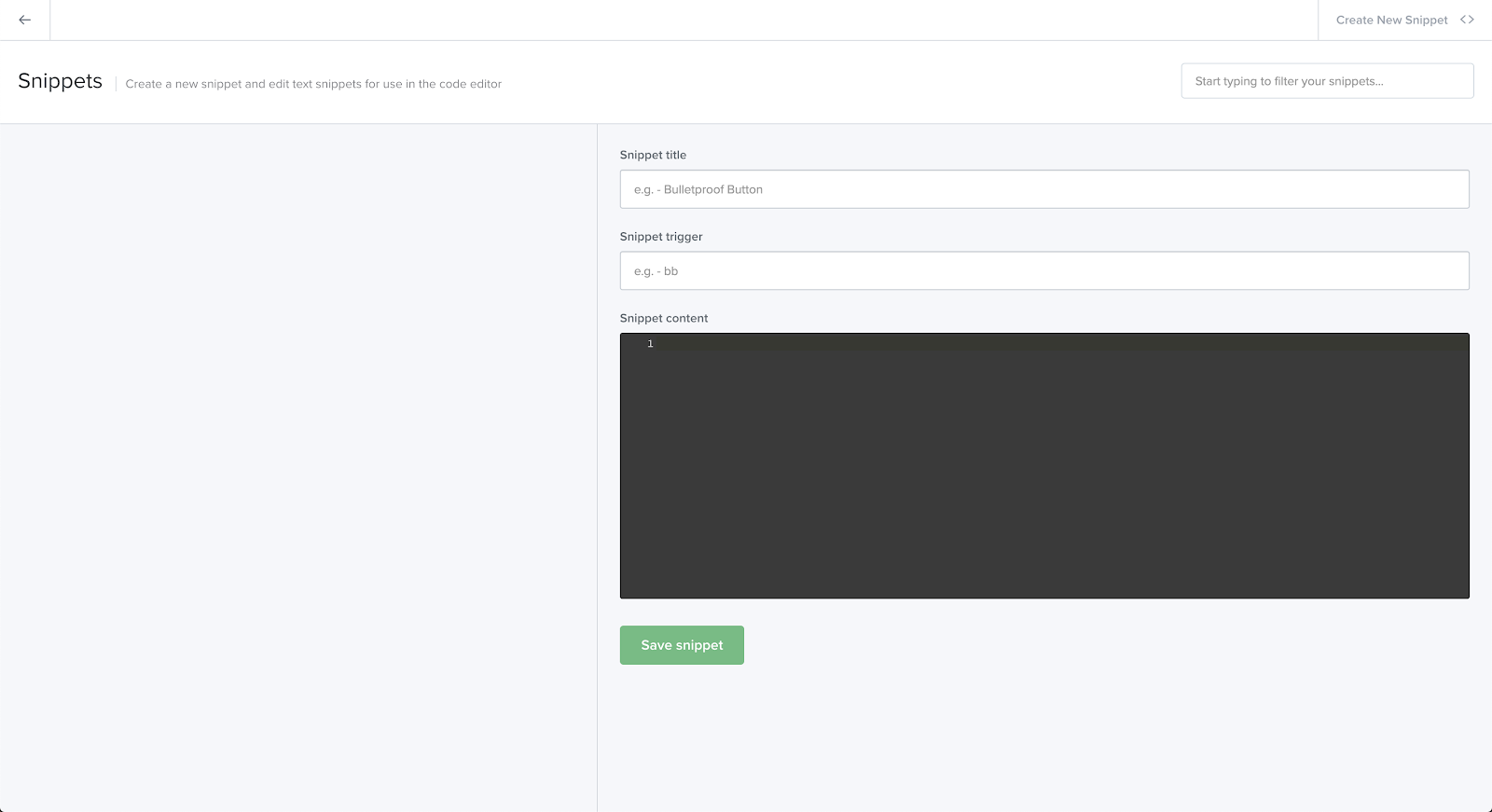 Partials are global, dynamic, reusable blocks of code that can be used across multiple emails. Changes made to a partial will apply to every single email or template where that partial is referenced, saving time and eliminating the possibility of forgetting to update an email or template.