Thank you, email geeks. 💌
Each quarter, G2 and TrustRadius recognize the best of the best software companies, rating them on usability, leadership, performance, and more. We're thrilled to be recognized (again!) from G2 and TrustRadius in their Summer 2023 awards. 
And it's all thanks to you and your stellar reviews. At Litmus, we believe in supporting our customers and community above all—and while it's always great to win an award, it's even better that it's for delivering on our promise to do so.
Take a peek at our shiny new awards below:
Litmus wins 25 Summer 2023 G2 Badges
Winning an award feels good. Winning 25? That's pretty sweet.
Each award is based on detailed customer feedback through G2's review form in various categories, from Usability to Results and more. Because Litmus hits multiple areas of your email workflow, we've earned badges in the email marketing, email testing, and email deliverability categories.
This quarter, Litmus received 25 G2 Badges, including:
Best Usability

Easiest to Do Business With

Best Relationship

Easiest Setup

Most Implementable

High Performer

And more!
Each badge comes from feedback from real customers about their experience with Litmus' suite of email design, deliverability, and testing tools. Don't take it from us—we have over 250 five-star reviews on G2 that sing the praises of our tools, team, and more. A few snapshots:
What real Litmus customers say about us
What makes a product win G2 Badges like Best Usability, High Performer, and more? Feedback like this: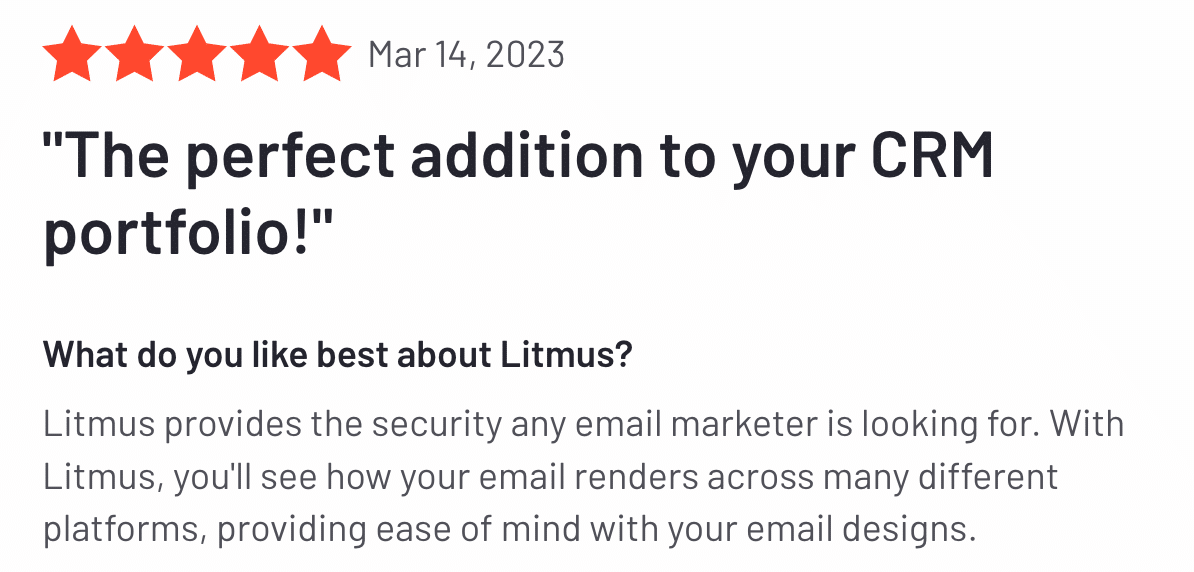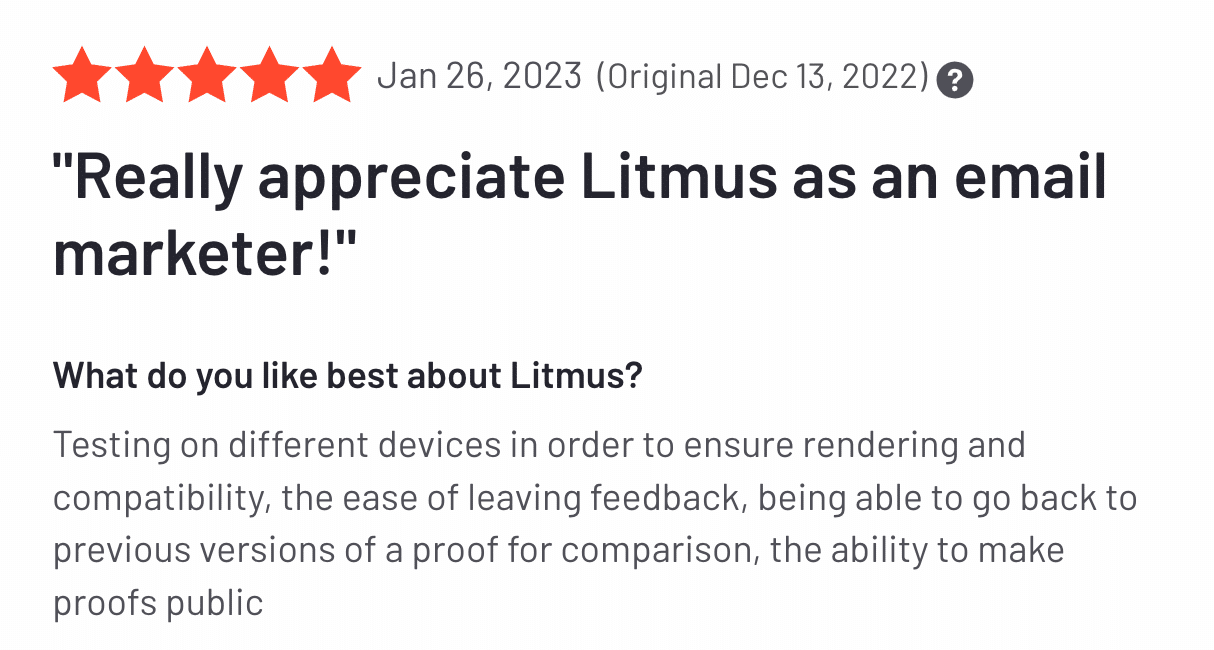 At Litmus, we don't shy away from feedback on our products—in fact, that's what makes them better so we can better serve email geeks like you. If you're interested in telling the world what you love about Litmus, leave a G2 review here.
Litmus wins TrustRadius Top Rated Award
Hot on the heels of being named to TrustRadius' 2023 Most Loved List, we recently received their Top Rated Award. According to TrustRadius, "earning a Top Rated Award means you're one of the most trusted, reliable vendors on TrustRadius." Stop it, we're blushing.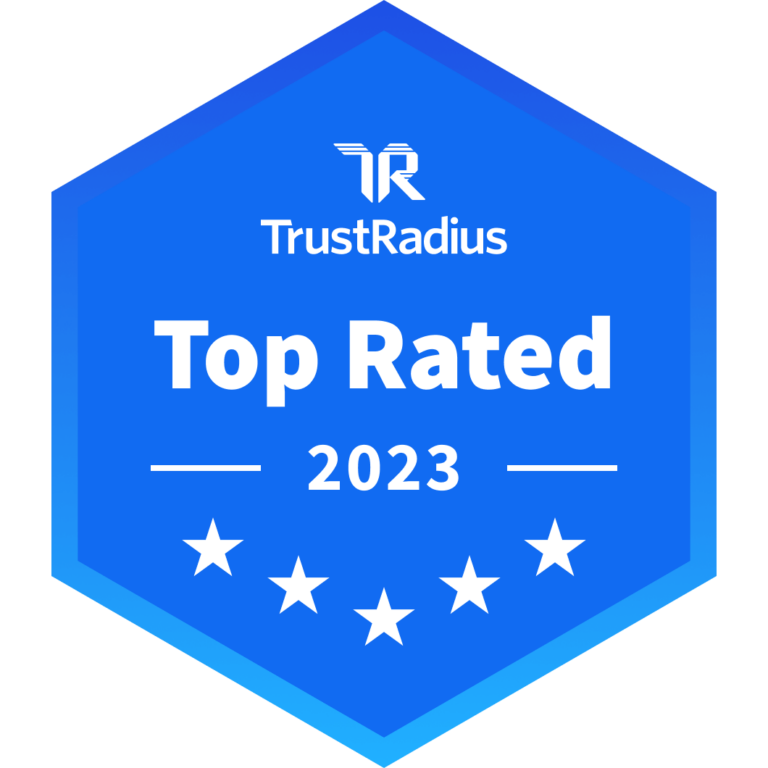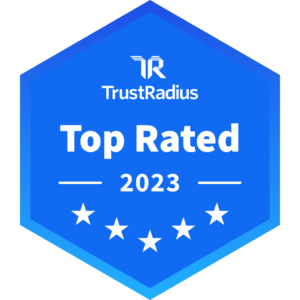 That's not all. Since the start of the year, we've been recognized on TrustRadius for Best of 2023, Best Feature Set, Best Value for Price, and Best Relationship. You can see all of our ten-star reviews and more on our TrustRadius page here.
These awards reflect real reviews featured on the site, so we couldn't do this without you, our email geeks. We continue to be floored by your love and support for everything we do here to make your life easier—right back 'atcha, friends. 🫂