With so many emails hitting inboxes every day, grabbing your subscribers' attention can be tough. Holding onto their attention once they open? Even tougher. But trying to keep them continuously engaged with one email for a few hours, or even 2 days? That's insane.
When the Litmus marketing team began to brainstorm ideas for announcing the dates for the Litmus Live 2016—and reveal the surprise location (spoiler alert: it's San Francisco)—we all agreed that using email gamification to reveal the city in the email would be a great way to get our audience to participate. That idea carried over to another email announcement that tickets were on sale.
Looking for this year's Litmus Live?
Litmus Live (formerly known as The Email Design Conference) brings the email community together to celebrate their craft and give email professionals a platform to learn, share, and grow. With sessions covering everything from marketing strategy to innovative email development techniques and production processes, you'll take away actionable advice that will have immediate impact.
For both emails, we wanted to generate excitement and get our audience to participate in spreading the word about our events. We also wanted to prolong engagement with our emails over an extended amount of time. In other words, we wanted to go viral, and make it last.
The end results were interactive email campaigns that not only met our marketing goals, but were also engaging for our audience while being fun, on-brand, and even educational. Let's take a look at the strategy and process behind the scenes.
Why gamify?
Sure, we could send an email announcing the conference cities and dates and that tickets are on sale—but where's the fun in that?
Obviously, not every email is right for this approach. We chose to gamify these particular emails because:
We had something special to announce
Our subscribers eagerly awaited the dates and locations for this year's conference. We were able to keep San Francisco under wraps until we were ready for the reveal. This kept people in suspense and excited.
We had a highly engaged audience who were eager to participate
We'd seen success in the past with adding easter eggs to our ticket announcement emails. Extending that excitement over the course of a couple of days with our tickets on sale email was a little risky, but we were confident we could keep the excitement going.
We wanted to inspire and delight with design and functionality
The focus of Litmus Live is educating our attendees about how to create great email experiences for their subscribers. When it comes to promoting Litmus Live, we wanted to provide our subscribers with such amazing, memorable experiences with our emails that they can't help but attend our conference to learn how to create similar emails for themselves. You could also say we wanted to "drink our own champagne."
The live dynamic Twitter feed in our 2015 save the date email was a massive hit. This time around, we expanded on that idea by creating a collage of tweets that dynamically updated with new tweets. For our tickets on sale email, we added a new twist to the easter egg concept—five timed challenges hidden in the email's code. That approach allowed more people to play and win tickets to Litmus Live.
We inspired and delighted our subscribers with advanced design and functionality in our Litmus Live email. And it encouraged them to learn something new while spreading the word about our conference—and to purchase tickets!
It was beneficial for both us and our subscribers
When it comes to using gamification in email, it must be beneficial for both your company and your subscribers. After all, your subscribers aren't likely to participate if there's no benefit for them.
We've already covered the benefits for us—generating excitement and getting the word out about Litmus Live—but there were also benefits for our subscribers. By interacting with the save the date email, recipients were able to work with others in the community to reveal the third location of the conference. The benefit for them was two-fold: being part of the community and working together to unveil the third location. This sense of community is mirrored in the events themselves, which further strengthened our message.
By participating in the tickets on sale option, subscribers were entered into a chance to attend the conference at no cost. That's a big benefit!
And for both sends, there was an education benefit for our subscribers. They interacted with us, and others in the email community, to learn about the techniques we were using. It inspired them, and also reinforced the value of the conference—practical education.
Game prep
When gamifying an email, it's essential to create a strategy and define your workflow before you start coding.
Goal setting
An email game can take different forms, from something as simple as asking subscribers to "choose your option" in a re-engagement email, like AHA Concierge, to the more detailed gaming like what we used for our Litmus Live emails. We started by defining our goals for the campaign: To spread the word about Litmus Live and to test long-term engagement with a single email.
For our save the date email, we wanted to reveal our third secret location once we reached 500 shares on Twitter, Litmus Community, and through email forwards. For our tickets on sale email, we supported these goals with our golden ticket challenges that dynamically updated inside the email over two days.
Technical specs
There were lots of technical specifications to consider. Not only did we face the ins-and-outs of an embedded, live Twitter feed, we also needed to consider how these emails would perform in the different email clients our subscribers use (which we identified using Litmus Email Analytics).
For example, we knew that Gmail's image caching wouldn't support a dynamic Twitter feed in the save the date email, so instead of the live feed, Gmail users saw the most recent tweets as a static image. This allowed our Gmail subscribers to still get in on the fun.
Where do your subscribers open?

When it comes to email marketing, it's all about your audience. Use Litmus Email Analytics to discover which email clients are most popular with your subscribers. Sign up free!
Cross-channel coordination
Twitter played a huge part in both emails, so team communication was critical as we monitored sharing and updated the emails with the game results. When we launched both emails, the excitement on Twitter was infectious, keeping us busy liking and replying to tweets. It was "all hands on deck" at Litmus HQ!
Game day(s)
Any time someone sends an email at Litmus, we half-jokingly say that "the fear is real." Well, sending out emails with so many moving parts (and so many opportunities for things to go wrong), the fear was really real on game day.
For the save the date email, we deployed at 10am EDT on Wednesday, March 23, and expected it to take 3-4 hours to get 500 shares with our then-hashtag #TEDC16 (since replaced with #LitmusLive, because politics). Imagine our surprise when we hit the 500 share mark in under 90 minutes!
Check out the email—and its code—in Litmus Builder:
Guesses for our surprise city were all over the map:
@litmusapp's #TEDC16 Crossing my fingers for Atlanta, but guessing Sydney! https://t.co/2JiMnPApkC

— elysia h (@elycheea) March 23, 2016
@litmusapp #tedc16 my guess – San Francisco (but hope its in Japan)

— christianoliff👨‍💻 (@christianoliff) March 23, 2016
@litmusapp Surprise third city for #tedc16 should be Indianapolis, Indiana. pic.twitter.com/BcNbF7ha7D

— Seth Kong (@SethKong) March 23, 2016
@litmusapp, i'm tweeting just to watch the progress bar creep up… gotta <3 interactive emails #TEDC16 #emailgeeks

— Amanda Romayne (@aromayne) March 23, 2016
@litmusapp back at it again with a >>>100% open rate email. Y'all got us F5'ing like crazy for #TEDC16 in SF. 👏👏👏

— Vicky Ge (@vickymakesstuff) March 23, 2016
For our tickets announcement, we followed a similar formula on Wednesday, March 30. Not only did we officially announce that tickets were on sale for Boston, London, and San Francisco, we also hid five "golden ticket" challenges for a ticket giveaway. These challenges ranged from finding ALT text on a hidden image to a hover effect that revealed a ticket.
Send time optimization
You may be wondering why both emails were deployed at 10am Eastern. Since we have subscribers in multiple time zones, we wanted to send at a time that would allow for as many people as possible to participate. Sending the email at 10am Eastern allowed the largest number of subscribers to play—from Europe to the west coast of North America.
Extending the "game time"
One thing we learned from the previous ticket announcement was that our subscribers were fast, and sending email can be slow. By the time some subscribers received the email, all the challenges had been solved and giveaways claimed. The game was over in minutes, before many people even received the email.
Our solution: "Hide" each challenge until a predetermined time, and then select a winner randomly from all correct answers on Twitter. To do this, we used an app called Zapier that connected any tweets tagged with #LitmusLive to feed directly into a Google Spreadsheet. That way we could randomize guesses, check for accuracy, and pick the winner.
Using a combination of dynamic CSS and images, we were able to roll out a new challenge every few hours instead of all at once, allowing us to extend the game (and our audience's interest) over two days.
The results
And, boy, were people into it! Not only were there over 1,500 tweets in less than 48 hours, email engagement surpassed what we saw in 2015. In particular, the unique click-to-open rate increased 60% this year, and subscribers engaged with the email for a long time—our "read" rate (which is when someone engages with the email for more than eight seconds) was 9% higher than last year.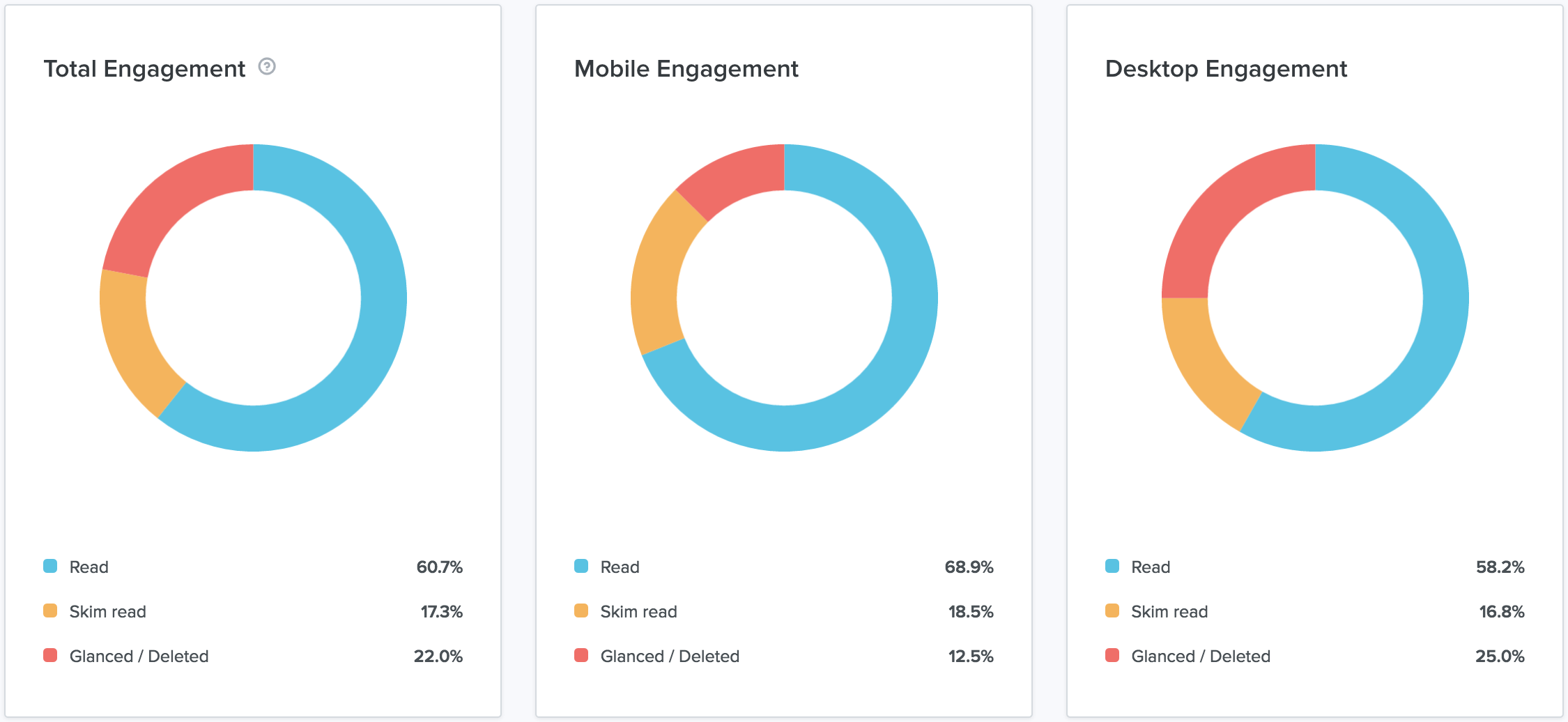 Everyone who participated was just as excited about playing the game as they were about the chance to win a ticket. People scheduled calendar alerts to be ready when a challenge went live, and many homages were paid to Yoda and Chewbacca, no doubt inspired by the Star Wars-themed CSS and clues in the email.
Check out the email—and its code—in Litmus Builder:
And check out some of the tweets:
@LitmusApp #StarWars themed Golden Tickets! May the force be w/ class="skywalker" #LitmusLive #EmailGeeks pic.twitter.com/TkYFtw6yx2

— Sarah Cressler (@maybesarahcodes) March 31, 2016
@litmusapp #LitmusLive I had to leave work to see this! Almost misssed it. pic.twitter.com/Bqabi70xCz

— Donavan (@valentiger81) March 31, 2016
Kiss a wookie, kick a droid. Give me a ticket, NOT an asteroid! @litmusapp #LitmusLive pic.twitter.com/I6chjc7nIY

— Simona Ritrovato (@strillart) March 31, 2016
@litmusapp That one nearly had me. Learning so much cool stuff today! #LitmusLive pic.twitter.com/yR7k1YuW9j

— Lee Brooks (@leebrux) March 31, 2016
For both emails, we created an opportunity to prolong email engagement and encourage subscribers to re-open, resulting in an average 160% open rate (total opens/unique opens).
What we learned for next time
After the game day excitement died down, it was time to reflect on how our strategy and execution could be improved for the next time we gamify a campaign. Even though both emails went out without a hitch, there's still room for improvement. We learned that:
Our audience is super-engaged
For the save the date email, we underestimated how eager people were to have our third conference location revealed. Next time, we may add other parts to the game to prolong engagement (and fun!).
Timing really is everything
Our extended engagement test was a massive success. We were able to get our readers to stay engaged with our emails for a long period of time, and they were happy to do it. Read rates for both emails were over 60%, higher than our average of 57% for other campaigns.
We have a lot of technically-savvy email geeks on our list
The sheer volume of tweets during our golden ticket challenges amazed us, and made us start thinking about how we could incorporate challenges into other emails.
We have non-technical marketers who want to play, too
While our challenges were targeted toward email developers and designers, in the future we may try to add non-technical challenges to open the playing field to a broader audience.
By creating a unified strategy for each email's gamification, preparing all the technical details beforehand, and having constant communication throughout the send, we were able to deliver an experience that not only promoted Litmus Live, but also inspired our audience and let them have fun with email.
Get your Litmus Live tickets!

Tickets sell out fast! Register today to celebrate email with us (and learn how to use techniques like gamification in email)!