Read Time: 9 min
Level Up Your Email Skills: What You'll Learn at our Litmus Live 2019 Workshops
Only a few tickets left for this year's workshops! Don't miss out on these amazing workshops from leading email marketing experts. There are only a few tickets for each workshop remaining, so be sure to grab yours before they're gone!
One of the truly great things about Litmus Live is the opportunity to learn from leading experts in the email marketing industry. On top of the sessions in each city, attendees can pick speakers' brains during our exclusive "Ask An Expert" sessions, as well as hang out during meals, networking breaks, and conference after parties.
One of the best ways to learn from experts, though, is during a Litmus Live workshop. Over the course of four hours, our interactive workshops combine lecture, group discussion, and hands-on exercises packed with insights from top minds in email marketing. And they cover a range of topics, from design and development to email marketing strategy and professional development.
Curious what Litmus Live 2019 has in store for workshop attendees? Read on to learn more about this year's amazing workshops in Boston and San Francisco.
Getting Started with Interactive Email
Level: Intermediate to Advanced
While we've tackled some advanced development topics in workshops before, this year marks the first time we've dedicated an entire half-day workshop to interactive email. Getting Started with Interactive Emails will arm you with the basic tools to start adding your own interactive effects to email while making sure all email clients are covered with solid fallbacks.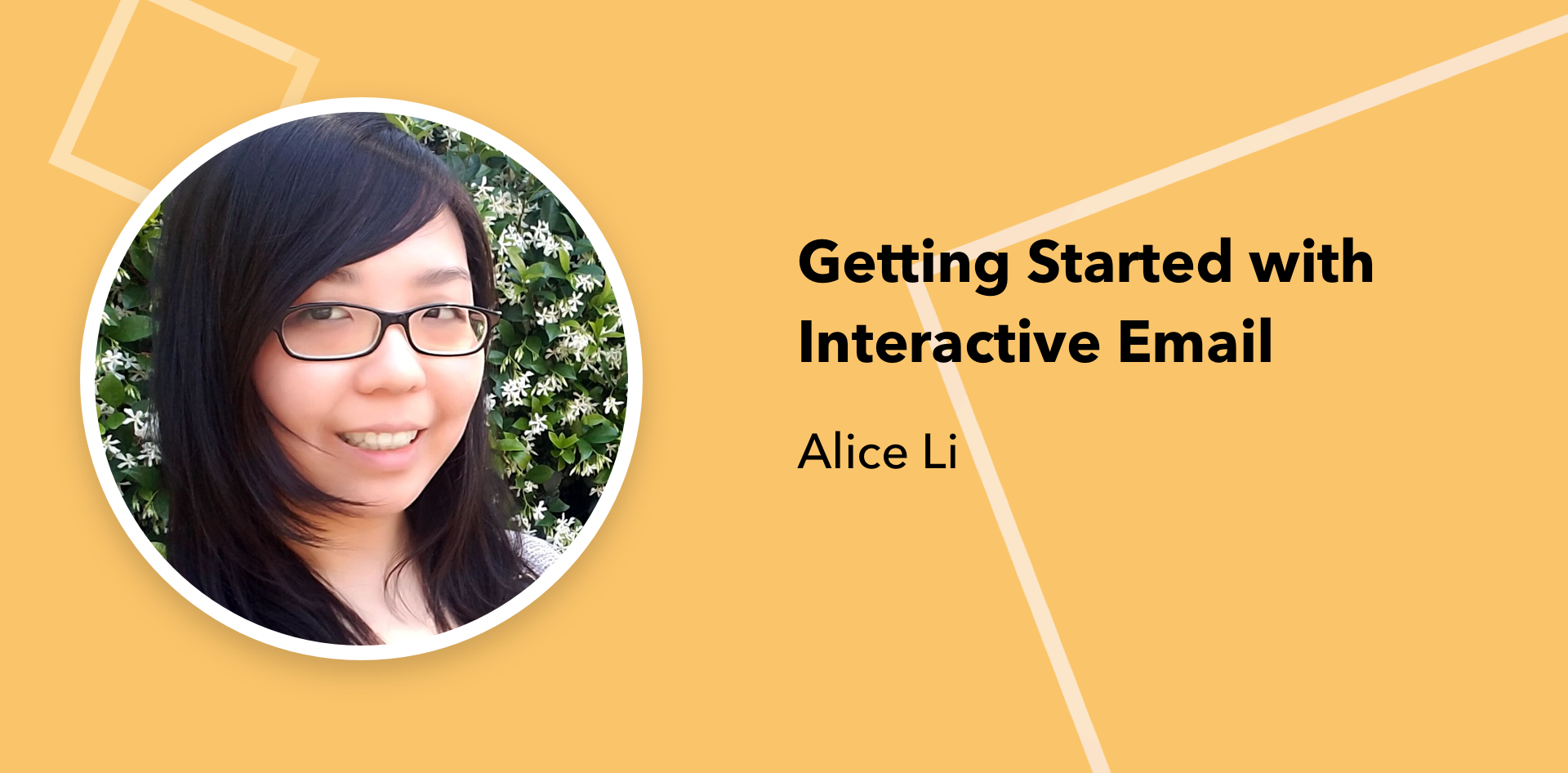 What will you learn?
Litmus' own Principal Email Engineer, Alice Li, will cover:
How interactivity makes email more engaging—and more powerful
Simple progressive enhancements to add interactivity to any existing email
Understanding advanced CSS pseudo-selectors for next-level hover effects
When and how to use CSS animation in email
A breakdown of how to create a simple interactive carousel using the punched-card checkbox method
Fallback tactics for your interactivity
A high-level overview of how to get started working in Google's AMP4Email
Bring your laptops: You won't just be watching—you'll code your own interactive email elements!
Attendees will take away hands-on coding experience, inspiration, and coded examples for varying levels of interactivity, conditional-statement strategies for dealing with Outlook where interactivity isn't supported, coded frameworks for fallbacks, and a basic workflow for planning interactivity in their own emails.
Who is this workshop for?
Getting Started with Interactive Emails assumes some coding and email development knowledge. If you're comfortable writing email code and want to bring your emails to the next level to stay at the forefront of email innovation, this session is for you.
Alice will be hosting Getting Started with Interactive Emails in both Boston and San Francisco. Join her at Litmus Live Boston on October 9th or in San Francisco on November 14th and level up your campaigns with the latest in interactive email techniques.
From Onboarding to Re-Engagement: Driving Business with Lifecycle Campaigns
Level: For Everyone
One of our most requested workshop topics has always been onboarding and lifecycle campaigns. That's why we're thrilled to have email guru Val Geisler join us in Boston and San Francisco with her workshop, From Onboarding to Re-Engagement: Driving Business with Lifecycle Campaigns.
We all know there's more to KPIs than open and click rates. Email has a major impact on converting trial users into paid accounts and turning one-time buyers into subscribers. And that's just the starting point. Email campaigns, when done correctly, can also keep those converted customers as customers for life.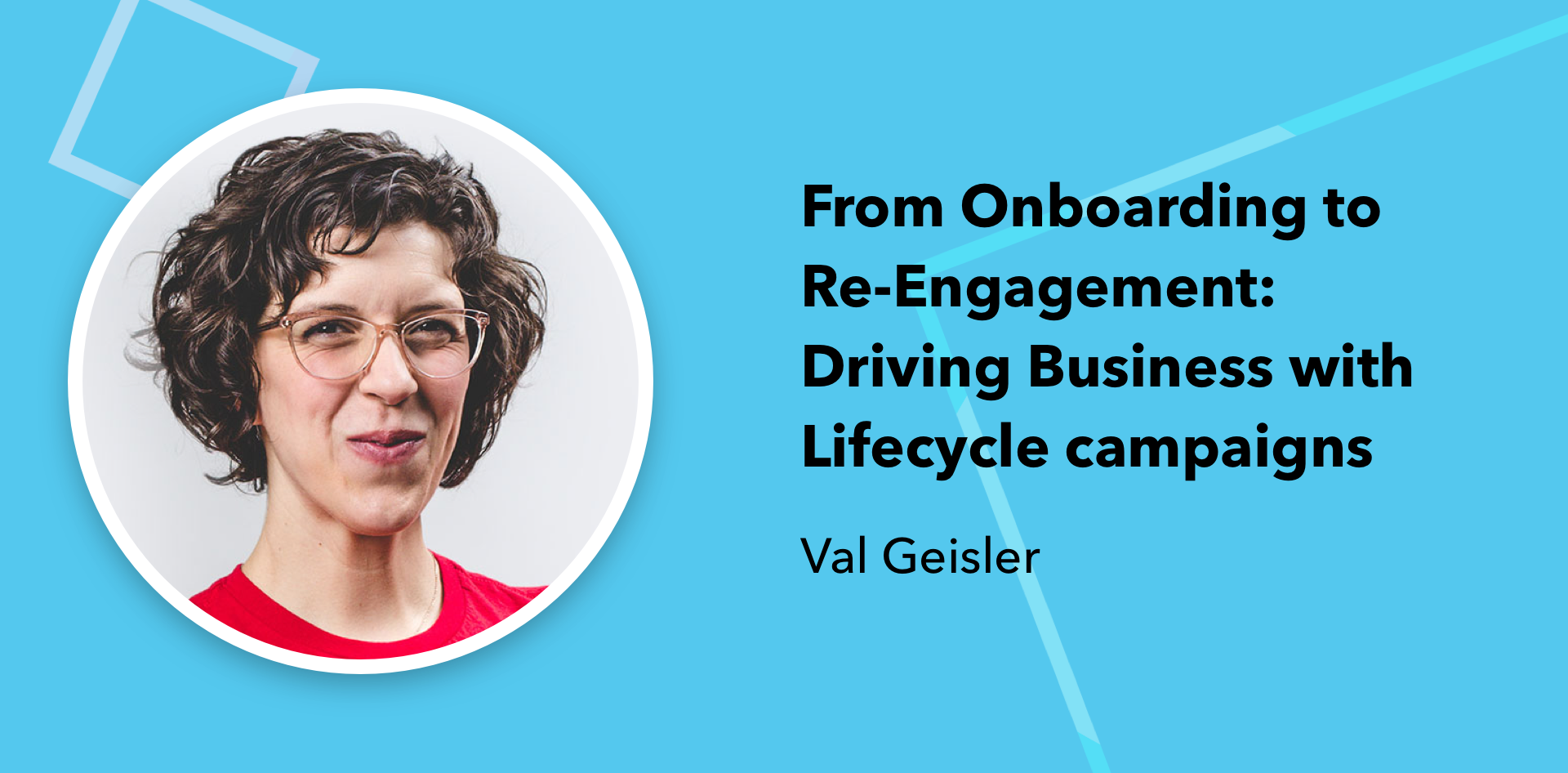 What will you learn?
In this workshop, you'll learn what lifecycle campaigns you need to put in place, how to build them, who to send them to and, most importantly, how to know what should go into them.
CEO of Fix My Churn, Val Geisler, will cover:
The what, why, when, and how of crafting email campaigns that address the needs of your customers at the exact right time
The customer research technique every email marketer needs in their back pocket
How to write conversion-focused email copy when you aren't a highly trained copywriter
Email is an interactive communication medium and this workshop is no different. Be prepared for part lecture, part group discussion, and plenty of takeaways. You'll leave with hands-on experience, worksheets, checklists, and resources you can take back to your team and use to impress your leadership.
Who is this workshop for?
Are you looking to use email to make an impact on the entire customer lifecycle? This workshop is designed for anyone interested in contributing to increased conversions and/or reducing churn through email (hint: that's you).
Join Val at Litmus Live Boston on October 9th or in San Francisco on November 14th and dig into the strategy and tactics that drive truly successful lifecycle email programs.
How to Build, Grow, and Nurture Your Email Team
Level: For Everyone
Digital marketing, and certainly email, is a constantly evolving and innovation-powered medium. Along with technical enhancements, the skill sets of your team are critical in supporting your email channel. Which leaves us with this question:
How do you find, train, and support the right people to represent your brand in the inbox?
Litmus Live alumna and Marketing Operations Lead at ProQuest, Lauren Kremer, will tackle exactly that in How to Build, Grow, and Nurture Your Email Team.
This workshop blends insights and learnings from email industry professionals to help you find the perfect fit for your team, as well as support freelance email marketers with tips on how to strategically select and help onboard clients so everyone speaks the same language.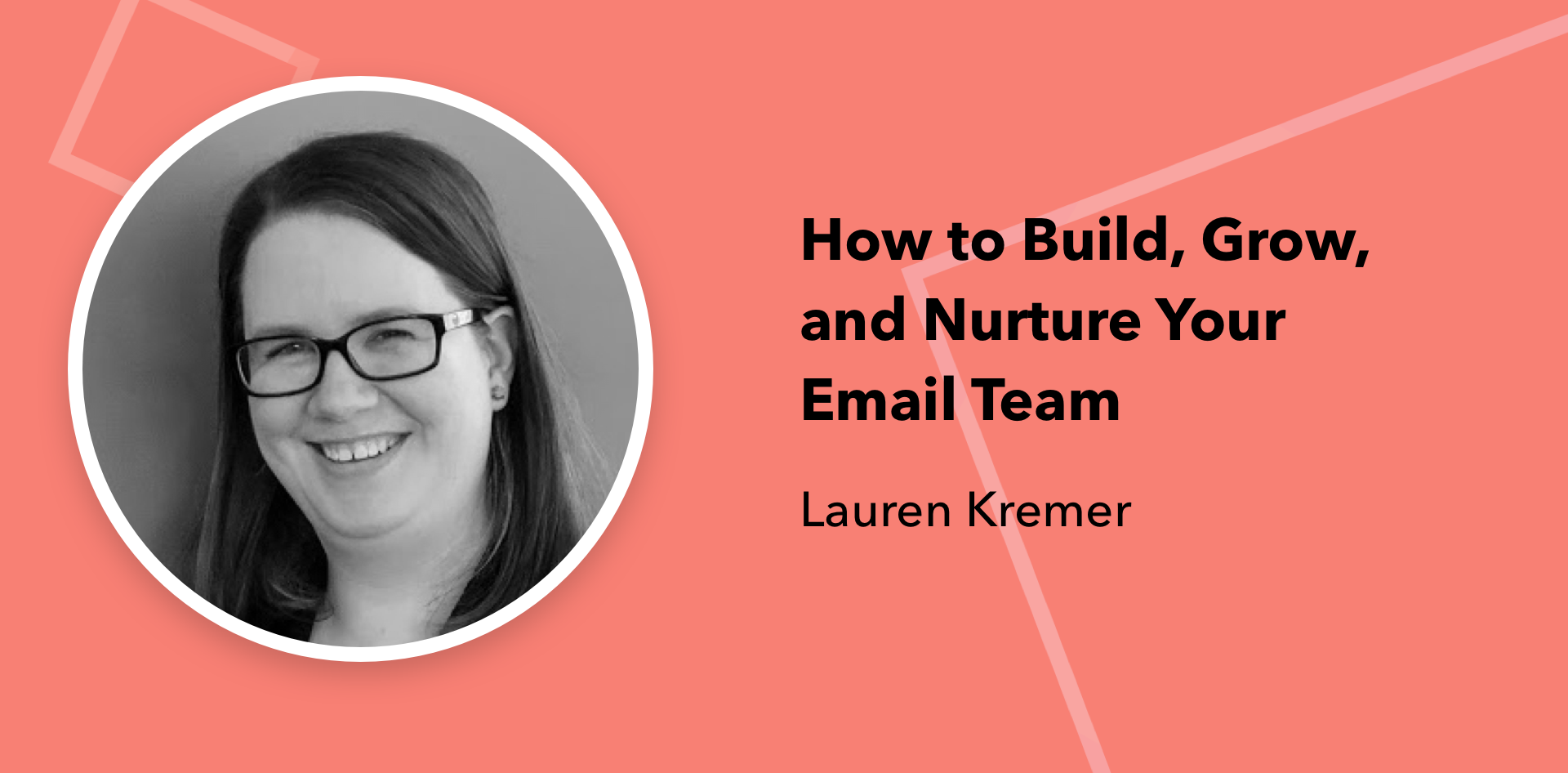 What will you learn?
With the help of a few industry friends, Lauren will cover:
Setting up your team for success with ideas for upskilling, setting achievable goals and objectives, staying curious about email marketing, and how to retain talent with your organization in ways that really make a difference (note: it probably isn't just setting up a ping-pong table)
"Educating up"—methods to inform upper-level stakeholders and managers about the power of email and how to confidently speak to your ideas and strategies, presenting yourself as your company's email expert
Harnessing the power of technology to support your team at every stage of their digital journey, while showing them easy methods to find new areas of interest for future advancement opportunities
Attendees will learn from a panel of industry leaders representing global enterprise organizations to startups, agencies to freelancers. They'll cover topics with focused Q&A sessions, present case studies each of us have encountered and learned from, talk through industry best practices, and share dialogue with you to provide another level of proof of email's success—powered this time by the people behind the screens.
Who is this workshop for?
No matter if you're in charge of a brand's email channel, manage a team of email consultants, or are looking to build up an in-house email team—if you want to learn how you can find, keep, and grow a team that's set up to master email's unique challenges, this session is for you.
Lauren's workshop is exclusive to Litmus Live Boston, so get your tickets soon to secure your spot on October 9th.
Understanding Email Design and Development
Level: Beginner to Intermediate
Are you new to email design and development? A seasoned pro that wants a refresher on the latest in coding performant, responsive, and accessible HTML email campaigns? Join me, Jason Rodriguez, in Boston and San Francisco for a beginner-to-intermediate workshop on best practices for designing, building, and testing better email campaigns.
Understanding Email Design and Development is a deep dive into the principles and code behind robust, responsive, and high-performing email marketing campaigns. In this hands-on workshop, you'll gain an understanding of the visual design techniques used to make engaging and accessible emails, as well as the tools, code, and process needed to develop effective email campaigns.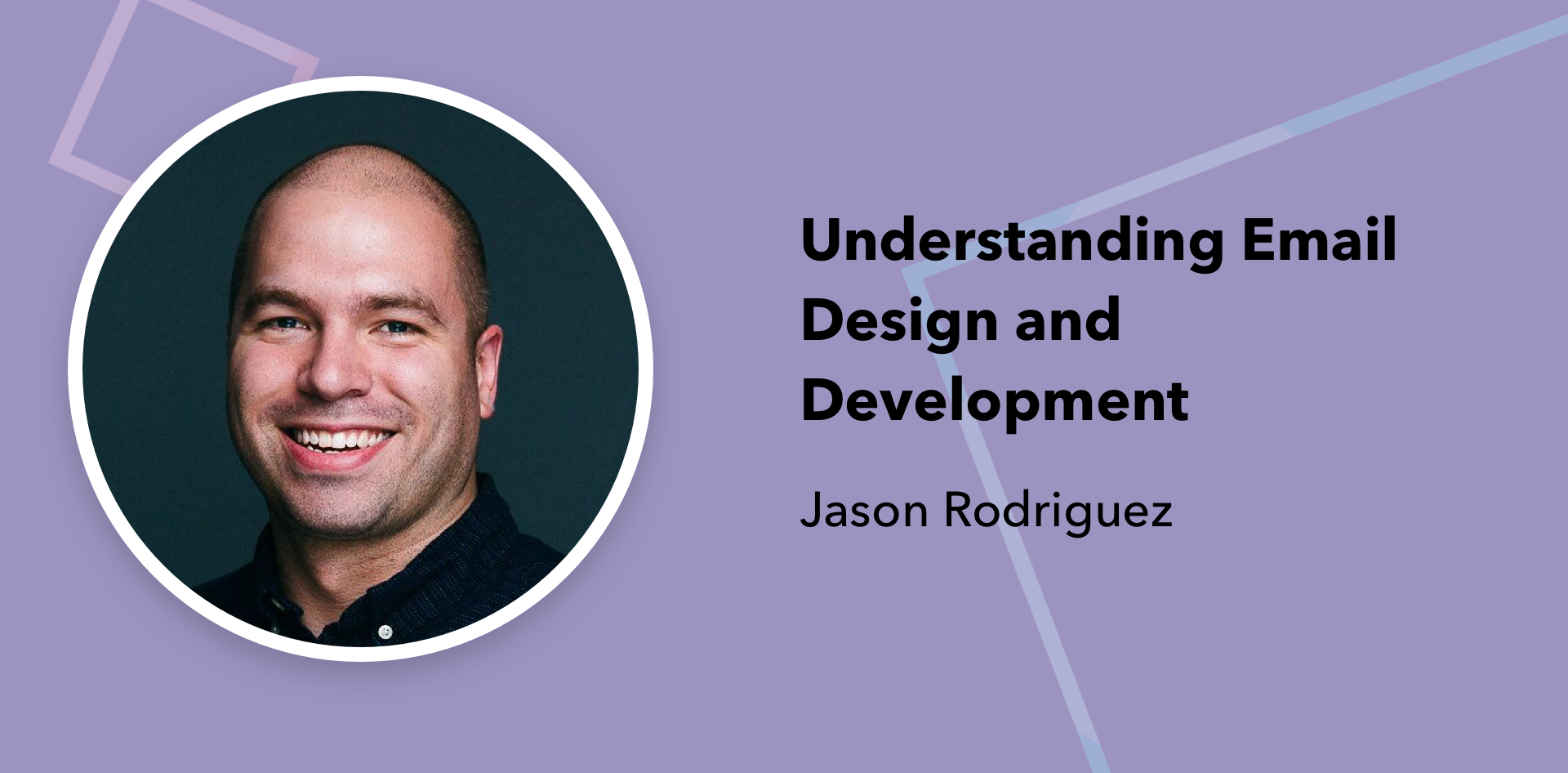 What will you learn?
We'll cover:
How to design accessible, engaging email campaigns through the use of hierarchy, typography, layout, and imagery
The coding techniques used to craft responsive emails that work across email clients
The tools, processes, and resources professionals use to design, develop, and test modern HTML email marketing campaigns
This interactive workshop will move between lectures, open discussions, and hands-on design projects to give you an understanding of how to create professional email campaigns. You'll leave with foundational skills that can be applied to any email campaign, along with code examples, tool recommendations, and resources to help you create better emails when you get back to your desk.
Who is this workshop for?
You know a baseline of foundational email coding and design knowledge will unlock new opportunities for you, but you don't know how to get started learning the witchcraft of email coding? We've got your back. This workshop will give you the skills you need to move beyond editing emails in a WYSIWYG editor or simply be a better partner to your email designers and developers.
I'll be heading to both Litmus Live Boston on October 9th and Litmus Live San Francisco on November 14th to chat with folks about the latest in email design and development.
Grow Your Skills at Litmus Live
We're so excited to bring another series of industry-leading workshops to Litmus Live this year. If you have any questions about these sessions, please don't hesitate to reach out. Workshop seats are limited, so get your tickets today for your opportunity to learn from some of the brightest minds in the email industry in these exclusive, hands-on pre-conference workshops, only at Litmus Live.